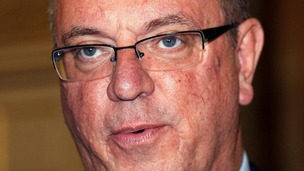 NHS boss Sir David Nicholson faced MPs again today to answer questions on NHS gagging order payments to 52 staff.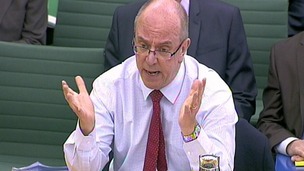 Sir David Nicholson is to retire. His departure comes three months after the critical report into unnecessary deaths at Stafford Hospital.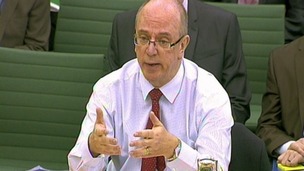 The under-fire NHS boss has rebuffed calls for him to resign and said he said he is "absolutely determined" to say in his job.
Live updates
NHS boss Nicholson to retire
Asked for David Cameron's response to Sir David Nicholson's retirement and assessment of his record, the Prime Minister's official spokesman said: "He agrees with the Secretary of State for Health."
Mr Cameron's view of Sir David was "unchanged" since the PM responded to the Francis report on Mid-Staffordshire, said the spokesman.
He said he was not aware of ministers discussing the NHS chief's departure with Sir David in advance, adding: "It is his decision to retire."
NHS boss Nicholson to retire
Speaking after the Mid-Staffs inquiry, Sir David Nicholson told ITV's Mark Austin he was "not ashamed" that he was still in a job, despite the revelations about Stafford Hospital.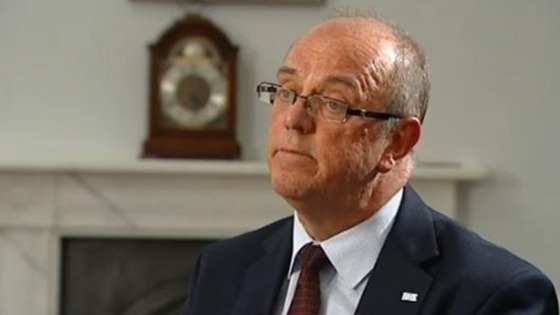 Advertisement
NHS boss Nicholson to retire
Julie Bailey, from the campaign group Cure The NHS, has led the calls for Sir David Nicholson to resign.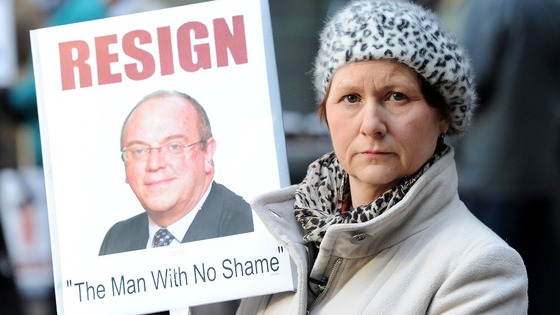 Ms Bailey, who set up the group after her mother Bella died at Stafford Hospital in 2007, said that since the Mid Staffordshire public inquiry report was published, Sir David's position had been "untenable", adding: "It is fantastic news.
"This is the start of the cure for the NHS.
"We can start to look to the future now. He was part of the problem - not part of the solution.
"We now need a leader who will galvanise and inspire the front line, not bully them."
NHS boss Nicholson to retire
Sir David Nicholson has written a letter outlining his intention to retire in March next year to the chair of NHS England Professor Malcolm Grant. In it he writes:
Whilst I believe we have made significant progress together under my leadership, recent events continue to show that on occasion the NHS can still sometimes fail patients, their families and carers. This continues to be a matter of profound regret to me but please know that on a daily basis I continue, and will always continue, to be inspired and moved by the passion that those who work in the NHS continue to show.
– Sir David Nicholson
NHS boss Nicholson to retire
In March this year Sir David Nicholson said he would not be resigning over failings at Stafford Hospital, despite growing calls from protesters.
This video was filmed by ITV News correspondent Rupert Evelyn:
NHS boss Nicholson to retire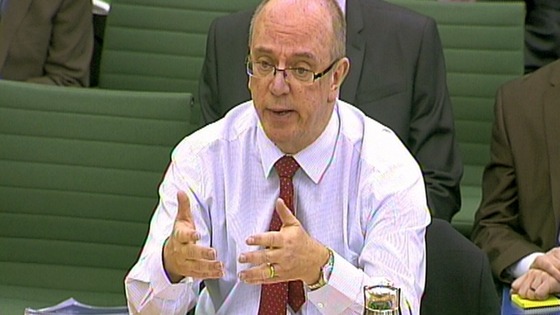 NHS boss Sir David Nicholson plans to retire in March next year, NHS England said today.
Advertisement
Cameron defends nurse plans
The general secretary and chief executive of the Royal College of Nursing, has refused to say if Sir David Nicholson has his confidence as the Chief executive of the NHS.
Peter Carter failed to reply to ITV News Correspondent Rupert Evelyn's question despite being asked several times for a clear answer:
NHS chief Sir David Nicholson has said he is "absolutely completely committed" to the NHS despite questions about his future. He has been criticised for his role in the Mid Staffs hospital deaths scandal.
111 line 'puts patients at risk'
Health experts have asked Sir David Nicholson to delay the launch of the new telephone triage system NHS 111, as they say the crisis affecting the system will put patient safety at risk.
The phone number, designed to direct people with non threatening conditions to the right part of the NHS, will be launched nationwide on Monday.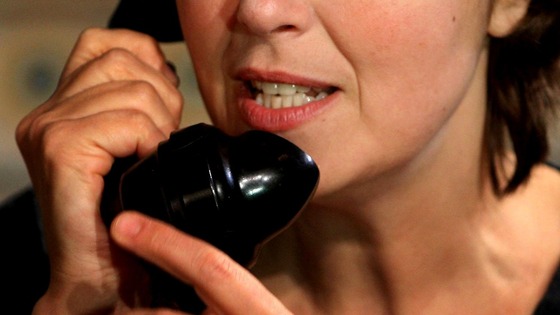 But the British Medical Association said problems had occurred during the trialling of the number.
They added that in some areas, switchboards could not cope with the volume of calls, which had also been affected by severe IT failures.
In a statement, the NHS said: "We are confident that measures now in place will ensure resolution of these early problems."
Pressure grows on NHS boss
Former NHS Trust chairman Roy Lilley said it has been suggested to him that Sir David Nicholson will "be gone before September".
He told Daybreak: "He will be gone before the party conferences, they won't want to take this to the conferences".
On the subject of Sir David's expenses he said, "you would expect a guy like that to have high expenses", he added, "but there are some 'unexplained' expenses".
NHS boss Nicholson to retire
The Telegraph has reported that Health Secretary Jeremy Hunt has not discussed Sir David Nicholson's resignation with him.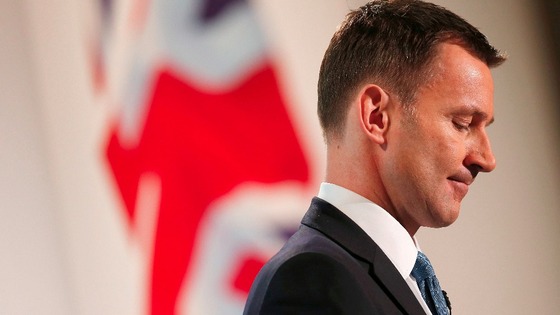 The newspaper quoted an interview with the health Secretary which said, when he was asked whether Sir David has offered to resign, Mr Hunt said: "He's got a job to do. We haven't discussed it."
Today the NHS boss will face further calls for his resignation from campaigners as he faces questions from the Public Accounts Committee.
Load more updates
Back to top