Rolling Stones frontman Sir Mick Jagger mocks 'wrinkly old men' Monty Python as he introduces their live tour which kicks off at the 02 tomorrow night.
It is one of 10 final shows the Pythons- John Cleese, Michael Palin, Eric Idle, Terry Gilliam and Terry Jones- will perform in the UK.
The first show sold out within 40 seconds when tickets were released.
The late fashion designer L'Wren Scott has left her entire $9m (£5.4m) estate to her boyfriend Sir Mick Jagger, according to US reports.
"I give all my jewellery, clothing, household furniture and furnishings, personal automobiles, and other tangible articles of a personal nature . . . to Michael Philip Jagger," Scott's will said, the New York Daily reported.
Advertisement
Reports that fashion designer L'Wren Scott's company was on the verge of shutting down have been denied.
The 49-year-old long-time partner of Rolling Stone singer Sir Mick Jagger was found dead in her New York apartment on Monday. Authorities said she committed suicide.
New York-based PR Consulting said that Scott was considering a restructure of her global business, LS Fashion Ltd.
The firm says that while some areas of the business had not yet reached their potential, other parts were successful. It says the long-term prospects for the business were encouraging.
Stars of the music and fashion world have taken to Twitter to display their shock and sadness at the death of fashion designer L'Wren Scott.
L'Wren, who was also girlfriend of Rolling Stones front man Mick Jagger, was found dead in New York.
American fashion designer Marc Jacobs, who had worked with L'Wren at New York fashion week, tweeted his condolences.
Rest in peace, L'Wren Scott. You'll forever be missed.
English rock band Duran Duran also spoke of their sadness to their 119 thousand followers on Twitter.
The New York Fashion Weeks official account made note of her passing tweeting "You will be Missed L'Wren R.I.P"
Fashion Deisgner L'Wren Scott found dead at the age of 49, You will be Missed L'Wren R.I.P http://t.co/OwWauJxLVY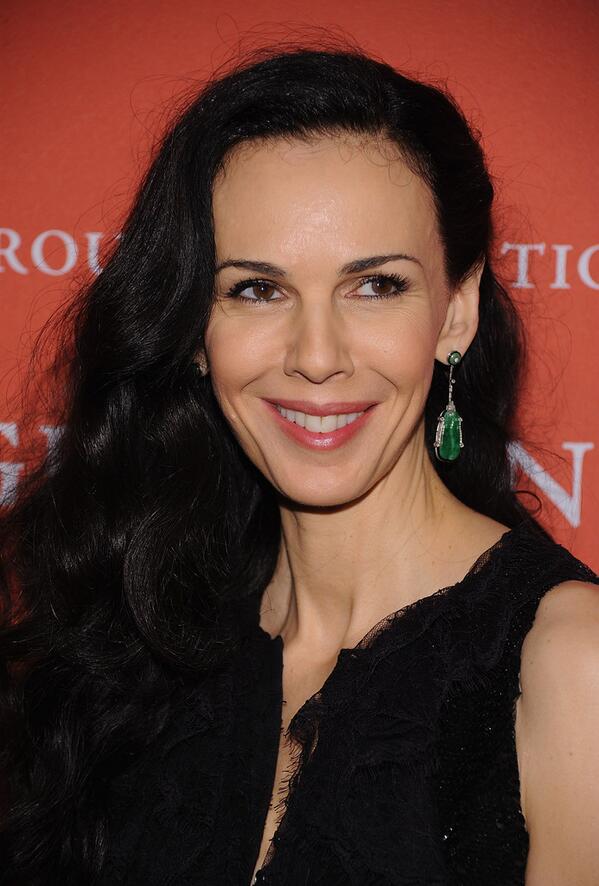 Sir Mick Jagger is to become a great-grandfather at the ripe old age of 70, after his granddaughter Assisi announced her pregnancy in Hello! magazine.
Assisi, 21, is the daughter of Jagger's second oldest child, Jade, who he had with his first wife Bianca. She is due to give birth in April next year.
One of the most eagerly awaited performances in Glastonbury Festival's history began with a bang tonight.
As the Rolling Stones took to the Pyramid Stage 10 minutes after they had been scheduled to start, fireworks flared on both sides of the crowds.
Sir Mick Jagger, wearing a green glittered jacket, then bounded into view to launch into an energetic version of Jumping Jack Flash.
Advertisement
Rolling Stones singer Sir Mick Jagger said he finds his music career "intellectually undemanding" and his original job choice of being a teacher might have been a "gratifying" alternative.
The veteran rocker also said he considered a career as a dancer but was put off by the prospect of "so many injuries".
Jagger, who was still a student at the London School of Economics when the Stones were starting out, told BBC Radio 4's Today programme: "A schoolteacher would have been very gratifying, I'm sure.
"There are millions of things you would have loved to have done, a politician, a journalist... I thought of being a journalist once.
"All these things you think of when you're a teenager, you can think, well, I would have liked to have done that but that's completely pointless but I don't feel frustrated for a lack of control at all and I'm very pleased with what I've done.
"Everyone wants to have done more things in their lives. It is a slightly intellectually undemanding thing to do, being a rock singer, but, you know, you make the best of it."
Hundreds of festivalgoers at Glastonbury showed they have got the moves like Jagger by taking part in a Jagger Off.
The Jumping Jack flashmob, arranged by two Rolling Stones fans to celebrate the band's first appearance at the festival, saw crowds of people taking on Sir Mick Jagger's trademark dance moves.
It was held near the Pyramid Stage, where the band will headline on Saturday night, under the watchful eye of a giant metal phoenix that is perching on top of the structure this year.
The sound system played classic Stones songs including Brown Sugar and Start It Up to about 400 flashmobbers.
Organiser James Duke-Evans said the event had gone "fantastically well".
Sir Mick Jagger and Keith Richards are threatening to halt a new musical set in London's 1960s which will include one of their biggest hits.
Read the full story ›
Appearing on a US chat show, Sir Mick Jagger revealed the top ten things he says he's learnt from rock 'n' roll over the years.
Read the full story ›
Load more updates