Dave Ryding claimed Britain's first World Cup alpine medal since 1981 with silver in the men's slalom at Kitzbuhel in Austria on Sunday.
Ryding held a lead of 0.29 seconds over Italy's Stefano Gross after the first run, with Gross then crashing out early in the second run.
That left home favourite Marcel Hirscher as the man to beat, but 30-year-old Ryding lost his advantage of 1.02secs and eventually finished 0.76s adrift.
Ryding's season-opening sixth place in Finland had been the highest finish by a British skier since Alain Baxter's fourth place in Sweden in 2001, while a British World Cup alpine medal had not been won since Konrad Bartelski's downhill silver in Val Gardena in Italy in 1981.
Downhill skiing champion Marcel Hirscher narrowly escaped serious injury after a drone camera fell from the sky behind him during a race.
Read the full story ›
Advertisement
A six-year-old girl is being sued by an adult woman after a skiing accident left her with injuries.
Read the full story ›
Gogglebox star Dom Parker has suspected concussion after crashing during ski training for Channel 4 Reality TV show 'The Jump'.
Read the full story ›
Tributes have been paid to two young ski racers who were killed in an avalanche in the Austrian Alps while training with the US ski team.
Read the full story ›
Vanessa Mae has appealed to the Court of Arbitration for Sport against her four-year ban handed out by the International Ski Federation
Read the full story ›
Advertisement
Violinist Vanessa-Mae has been banned by the International Ski Federation (FIS) for four years for taking part in fixed races to qualify for the Winter Olympics.
A hearing panel looked into the qualifying results that saw Mae qualify for the Winter Olympics in Sochi earlier this year and ''found to its comfortable satisfaction'' that results of four giant slalom races were manipulated.
Mae, representing Thailand as Vanessa Vanakorn, qualified weeks before the start of the Olympics in February after managing to reach the required standard during four races in Slovenia in January.
An official FIS statement read: " The Hearing Panel found to its comfortable satisfaction that the results of the four ladies giant slalom races that took place on 18th and 19th January 18 2014 at Krvavec (SLO) were manipulated."
The panel then issued the following sanction to Mae: "Vanessa Vanakorn (Mae), Athlete, four year ban from participation in any FIS sanctioned events worldwide."
Mae finished last at the Sochi games, in 67th place, almost a minute behind the winner.
A ski holiday firm is encouraging parents to take their children on holiday during term time by offering to refund fines imposed by schools.
MountainBase, based in Bedford, ran a Facebook advert which read: "Are schools in the UK taking the piste! We think so".
The campaign has reignited the controversy over whether parents should be fined for taking children out of school for holidays.
The firm has now said that the offer is "no different" financially to those which over free ski passes or holiday slots to children, adding: "We do not condone such actions and leave the decision solely at the discretion of the parents."
David Cameron was among a host of names congratulating Britain's Jade Etherington, after the the British skier won the women's visually impaired downhill:
Proud of Jade Etherington, who won silver in the women's visually impaired downhill in Sochi. #GoParalympicsGB.
A host of others took to the social network to tweet their thanks. Eventually, Etherington herself tweeted, though her celebrations were understated:
We've won a Downhill medal!!!!!!! It's Silver :))))
Jade Etherington and her guide Caroline Powell crowned their first season racing together by winning Great Britain's first Paralympic medal on snow in 20 years in Sochi.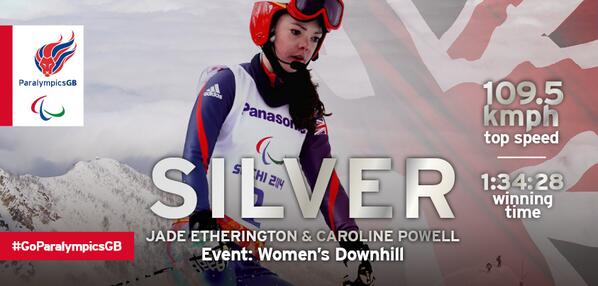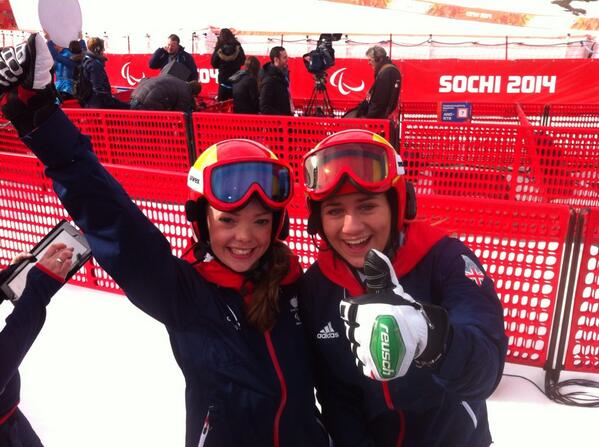 Etherington, who celebrates her 23rd birthday on Sunday, is visually impaired and communicates with Powell down the course via radio.
The pair became the first British women ever to win a Paralympic skiing medal, despite the short time they've been racing together.
It was only last April that they first got to know each other, August they first skied competitively together and January this year they first competed as a pair in a downhill.
Load more updates