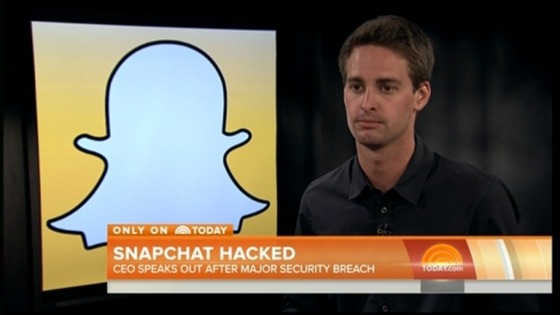 The creator of the photo-sharing app Snapchat has confirmed that a known security flaw was responsible for a hacking that saw more than 4.6 million users' names and phone numbers posted online.
Snapchat received warnings about the flaw in the app's Find Friends service months ago but played down the threat and ignored fresh warnings from a security firm days before the app was spectacularly breached on New Year's Eve.
Evan Spiegel, the app's 23-year-old CEO and co-founder, confirmed to NBC Today the Find Friends function had been "abused" and said he was "outraged" over the hacking.
"At the time we thought we had done enough," he said. "But I think in a business like this ... that is moving so quickly if you spend your time looking backwards you're just going to kill yourself."
Snapchat has since released an updated version of the app which it believes will thwart future hacking attempts.
Watch the interview on NBC News
Read: Millions exposed after hackers breach Snapchat accounts