A police force have used a picture of Gollum as they try to find the owner of a ring recovered from a jewellery store.
The Lord of the Rings character is wearing a Burberry cap and some gold jewellery in the picture tweeted by Solihull Police:
We're looking for the rightful owner of the suspected stolen ring, already had to turn this man away: http://t.co/2pC3rAx6Af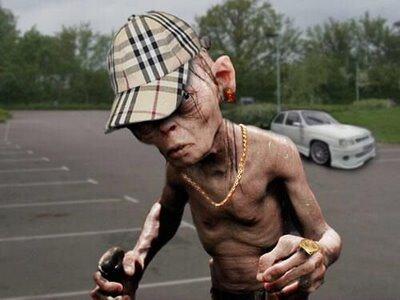 Police believe the ring may have been stolen and are trying to track down its rightful owner.
Earlier the force had tweeted more details:
We are trying to reunite this precious ring with it's rightful owner, do you recognise it? http://t.co/GzjycxIwAr
The Midlands force have been known to take a light hearted approach to their Twitter feed, having previously told burglars they could be given an iPad if they admit their crimes.
Read more: Midlands police forces invite burglars to admit to their crimes