Sony does not plan to renew its sponsorship contract with FIFA, as the Japanese electronics maker needs to prioritise its restructuring efforts, people familiar with the matter told Reuters.
Such a move would follow Emirates Airline's announcement this month that it was ending its sponsorship of FIFA, a blow to the governing body as it investigates whether there was corruption in the bidding process for the next two World Cup competitions.
Sony has been a FIFA sponsor for the eight years to 2014 in a contract worth £180m.
Sony on Tuesday said it was aiming to restructure its television and mobile divisions further, while targeting robust growth for its electronics devices division, which houses its growing image sensors business.
Sony has said its PlayStation network is back online after services were shut down following a cyber-attack.
Read the full story ›
Advertisement
Sony's highly anticipated next generation Playstation 4 (PS4) games console has gone on sale in the United States.
Thousands of gamers braved the cold to queue overnight at outlets across the country to get their hands on the coveted console from 5am local time.
On Thursday, the famous symbols of the console's controller -a circle, cross, square and triangle - replaced the lettering on London's OXO tower.
The PS4 will launch in the UK on November 29, priced at £349.
Sony has unveiled its latest product that is thought will rival Apple TV - Playstation Vita TV - at its annual conference in Japan.
The small device that attaches to a TV set allows users to play Vita and PSP games with music and video streaming.
The device, which costs around £60, will be launched in Japan in November but there is no confirmation yet as to whether it will be released globally.
Sony has revealed when the Playstation 4 will be available to buy in Britain: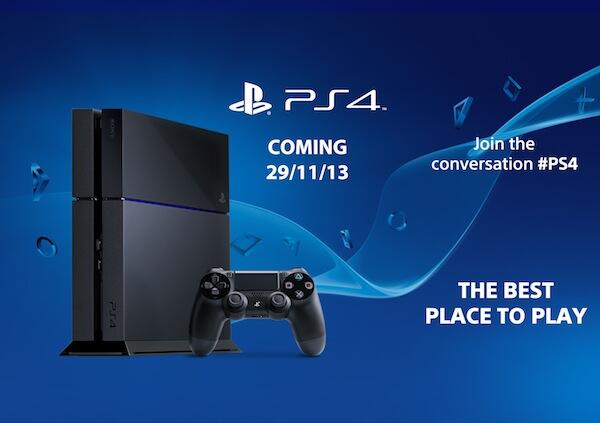 A handpicked group of retailers, gamers and journalists interacted with floating robots on the PlayRoom, an augmented-reality game.
Read the full story ›
Advertisement
Sony is expected to square off against Microsoft this week as it unveils its widely-anticipated PlayStation 4.
Read the full story ›
The new Sony smartphone has become the UK's second best-selling handset from pre-orders alone.
The Sony Xperia Z is beaten only by the Samsung Galaxy S3, which remains in the top spot for the 10th consecutive month, price comparison website uSwitch.com said.
The Samsung Galaxy range dominates February's top 10, taking four places, with Apple's iPhone 5 only in third position due to the success of Sony's new handset.
The Sony Xperia Z, which only became available to buy yesterday, is seen as a serious challenger to Samsung's Galaxy S3.
The waterproof, dust-resistant Sony PlayStation-certified handset boasts a 13-megapixel camera, HD recording and 5in HD display.
Sony's unveiling of the PlayStation 4 appeared to leave many industry critics underwhelmed.
Read the full story ›
Everybody is a critic. But I for one thought @sony did a stellar job today. As a dev I found @playstation 4 having very intriguing features.
No official release date, no price or pictures of the console! Bit of a letdown Sony!! #playstation4
Small, but neat touches: Suspend/resume games - charge controller while system is off - play a game while it's downloading #PlayStation4
Load more updates