At least 200 South Sudanese civilians have drowned in a ferry accident on the White Nile river while fleeing fighting in the city of Malakal, Agence France-Presse have reported.
An army spokesman reportedly said the boat was "overloaded" and was carrying "between 200 to 300 people, including women and children".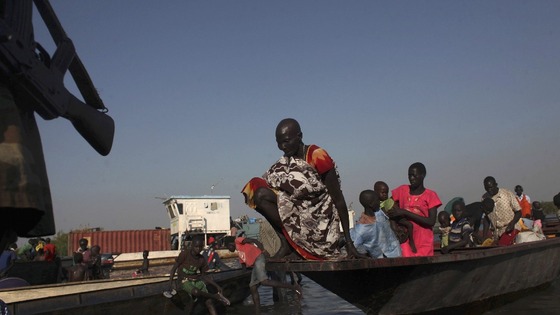 Heavy fighting was reported in Malakal, state capital of oil-producing Upper Nile state, as rebel forces staged a fresh attack to seize the town.
According to the United Nations, some 400,000 civilians have fled their homes over the past month.
The fighting is between South Sudan's President Salva Kiir and his former deputy Riek Machar.