Huge fire in Sheffield
South Yorkshire Fire and Rescue Service says that the plume of smoke from a major fire in the centre of Sheffield can be seen from several miles away. They are advising all local residents to stay indoors. The cause of the fire is not yet known.
Just spotted #sheffieldfire smoke from Litton (Derbyshire). Sky over Sheffield city centre as dark as a huge storm cloud.
Travelling back front N Yorks on A1. Can see plumes of smoke from #sheffieldfire at Wetherby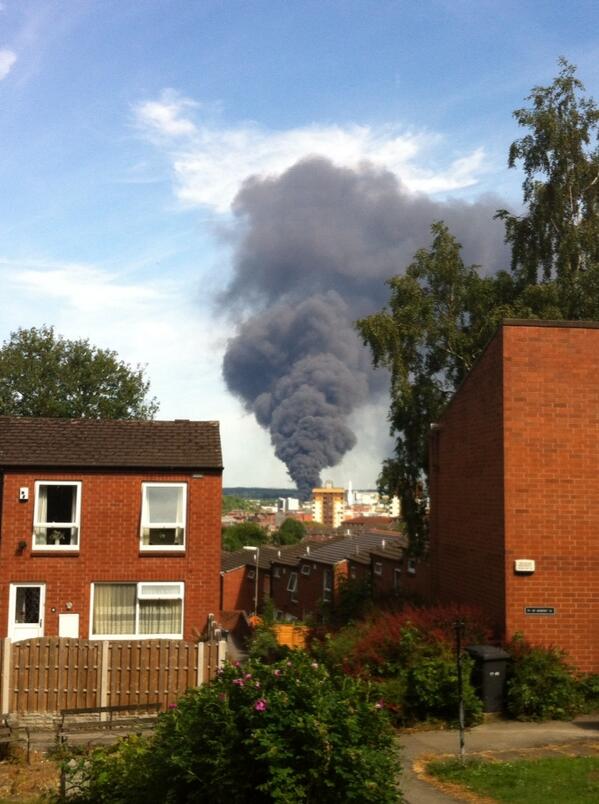 Read: Chinese lantern starts fire in West Midlands recycling centre