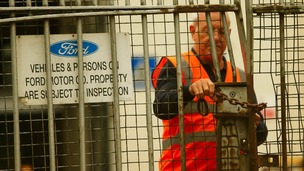 Ford has announced plans to close its plant in Southampton and downsize operations in Dagenham with risks to 1,400 jobs.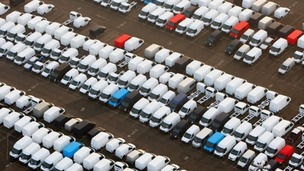 As politicians and pundits welcome the GDP figures, a reminder of how tricky this recovery is going to be emerges from the Ford plants.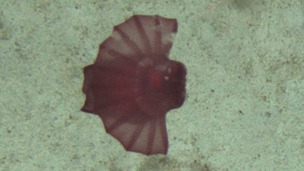 Scientists have taken half a million photographs to make the first-ever "road map" of the floor of an abyss, 12 miles long, 4 miles wide.
Live updates
The last Ford Transit has come off of the production line at the company's Southampton plant, which closes for good on Friday.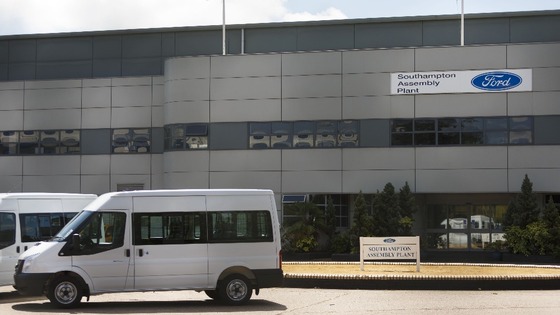 More than 500 staff at the factory were told they were losing their jobs last October. The plant has made more than two millions Transits, which were introduced by Ford in 1965.
Ford Transit factory closes
Meridian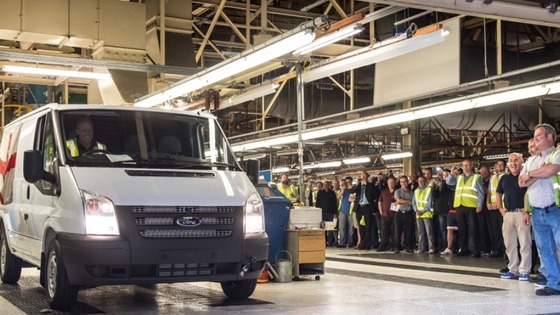 The last Ford Transit has come off of the production line at the company's Southampton plant, which closes for good on Friday. Over 500 staff at the Swaythling factory were told they were losing their jobs last October. Ford vans have been made there for over 60 years.
Advertisement
Meridian
Hampshire Police have confirmed that a police officer has died following a road traffic collision in Thomas Lewis Way, Swaythling. The police officer was on duty and riding an unmarked police motorcycle when he was in collision with a silver BMW outside the Shell petrol station at around 2pm.
He was taken to Southampton General Hospital but was pronounced dead on arrival. His immediate next of kin and colleagues have been informed. The driver of the BMW, a 35-year-old man, sustained serious, but not life-threatening injuries. He was taken to Southampton General Hospital for treatment.
Chief Constable Andy Marsh said: "This is an immensely sad day for the constabulary and the force will be deeply affected".
Southampton Football Club has appointed Mauricio Pochettino as First Team Manager having relieved Nigel Adkins of his duties. #saintsfc
More snow forecast for UK
Latest on the snow at Southampton Airport - really sorry but we will not have any flights until 1500 today due to the weather.
It is currently snowing heavily at Southampton Airport. Passengers are advised to check with their airline before coming to the airport.
More snow forecast for UK
There will be no flights to or from Southampton Airport until at least 1000 today due to snow. Please check with airlines for latest info..
Advertisement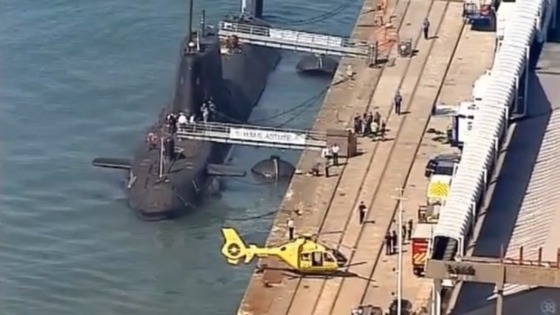 A coroner has said he would recommend that random breath testing for Royal Navy personnel be implemented following the shooting dead of an officer by a drunk naval rating on a nuclear-powered submarine.
Southampton coroner Keith Wiseman told the end of the inquest into the death of Lieutenant Commander Ian Molyneux that he would write to the Navy with 18 areas it should look at.
Lt Cdr Molyneux was shot dead by Able Seaman Ryan Donovan, who was at least three times the drink-drive limit and on guard duty on HMS Astute in April 2011.
Two people have been arrested after a man was found with suspected stab wounds at a Sainsbury's supermarket.
A 26-year-old man was discovered with two wounds to his shoulder in Lordshill in Southampton just after 6.30am this morning.
The victim, who has not been named but is from Southampton, was taken to hospital for treatment to his injuries, which are serious but not life-threatening.
Hampshire Police said that they think the alleged assault happened at a property in Saturn Close early this morning.
A 28-year-old man and a 20-year-old woman, both locals, were held in the same road just after 7.30am on suspicion of causing GBH with intent.
Forensic examinations were being conducted at the scene and CCTV footage was being looked at.
The spot has been sealed off to preserve potential evidence.
Former GMTV presenter Fiona Phillips surprised an audience with a speech at her former secondary school by saying her time there "crushed her aspirations".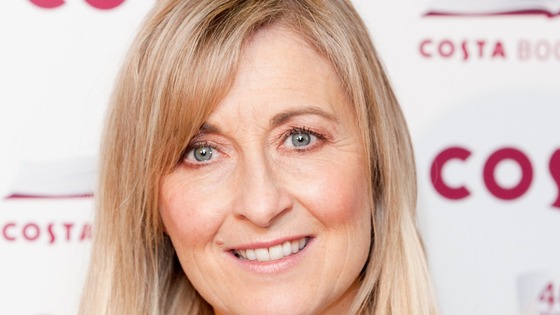 The 51-year-old bitterly accused Millbrook Community School in Southampton of rubbishing her dreams of becoming a doctor, asking her 'if she had thought about hairdressing' instead. She added that she left the school with one O-level in English language and most of her education came from home.
Ms Phillips was speaking as the school was re-opened as an academy but those at the school at the same time accused her of 'dramatic licence,' saying it 'wasn't nearly as bad as she painted it.'
The TV presenter later tweeted that when she attended the school it was failing but described its replacement as 'inspiring'.
To watch Fiona Phillips' speech in full visit the Daily Mail website.
1,400 Ford jobs to be cut
The shadow Business Secretary Chuka Umunna has described the decision by Ford to cut as many as 1,400 jobs in the UK as a "devastating blow".
He told ITV News the jobs are being lost in precisely the sector that the UK needs to build on.
Load more updates
Back to top