Winning entries from the Astronomy Photographer of the Year 2014 competition have been unveiled.
Read the full story ›
Nasa is to focus on sending humans to Mars after announcing that contracts for transporting Americans to the International Space Station have been awarded to Boeing and SpaceX.
In a statement Nasa Administrator Charles Bolden said: "Turning over low-Earth orbit transportation to private industry also will allow Nasa to focus on an even more ambitious mission – sending humans to Mars."
Advertisement
Nasa has announced that manned spacecraft will again launch from the United States after deals with Boeing and SpaceX.
The total potential contract value is $4.2 billion for Boeing and $2.6 billion for SpaceX, with the spacecraft launching from Kennedy Space Center.
It is hoped the new deal will see crews fly to the International Space Station "in just a few years...ending the nation's sole reliance on Russia by 2017," Nasa Administrator Charles Bolden said.
NASA is due to make a major announcement regarding the return of human spaceflight launches to the United States.
NASA has been unable to send people to space since the retirement of the space shuttle programme in 2011 and has relied on Russia to ferry astronauts to the International Space Station.
You can watch the announcement live here:
Sorry, this content isn't available on your device.
NBC has reported that Boeing and SpaceX are expected to win a contract to start transporting astronauts.
An American astronaut has shared videos capturing the breathtaking views of Earth from space.
International Space Station flight engineer Reid Wiseman has been posting timelapse videos taken from aboard the station.
Take a look yourself.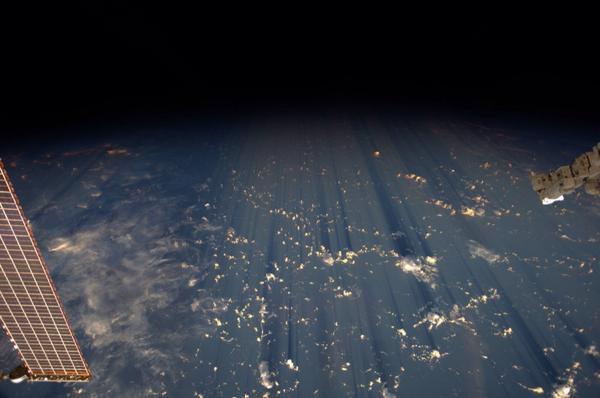 The La Silla Observatory in Chile has captured this dramatic image showing two intense star formations in the Milky Way galaxy.
The cluster of stars on the left of the image is known NGC 3603 and is located 20,000 light years away.
The region of glowing gas clouds on the right of the image appears to be next to the cluster, but is in fact only 9,000 light years away.
The gas clouds have two distinctive curves, like the horns of a ram, caused by "stellar winds from the hot, young stars within the central regions of the nebula, which have blown the dust and gas outwards across a hundred light-years".
Advertisement
A so-called "supermoon" lit up the sky on Sunday night, prompting people from around the globe to share their stunning pictures.
Read the full story ›
The moon is said to be 14% closer to earth making it appear larger than usual, according to NASA. The so-called "supermoon" was spotted across the UK overnight.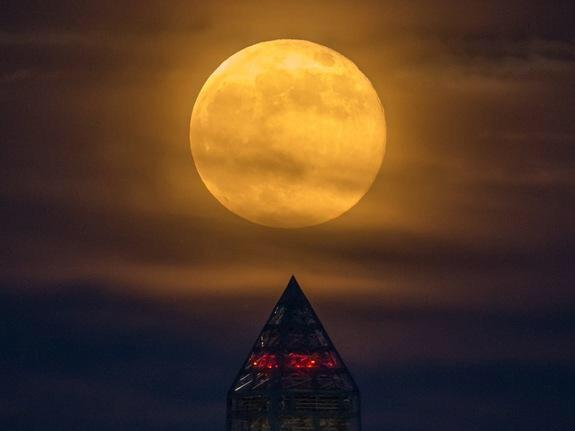 Social media users have been sharing pictures of a Perigee moon throughout the night on ITV News' Facebook page. Here are some of the best images:
Load more updates