The Philae has now began delivering what is called the "ground truth" by touching and analysing the material on a comet's surface.
Read the full story ›
The US National Air and Space Museum is launching its first crowdfunding campaign to conserve the first man on the moon's spacesuit.
Read the full story ›
Advertisement
Let's take a moment to realise how astounding the images of Pluto are.
All the scientists I have spoken to are just gobsmacked.
The pictures were taken from the edge of our Solar System just 36 hours ago and yet we are looking at them as if we have taken them on a smartphone - that's how stunning they are.
New pictures of Pluto's surface show mountains that are at least 11,000 feet (3,352 metres) high, NASA scientists say.
The space agency released a video allowing people to "zoom into Pluto" to discover the terrain.
Sorry, this content isn't available on your device.
ITV News Science Correspondent Alok Jha said the discovery was "remarkable".
A close-up image of Pluto's surface has been released following the historic fly past.
NASA has released a new image of Pluto's largest moon Charon.
Scientists said the moon has "youthful terrain" and a dark area in the north nicknamed "Mordor".
Advertisement
The latest picture from Nasa's New Horizon's space probe has shown more details of Pluto and its largest moon Charon.
ITV News Science Correspondent Alok Jha reports: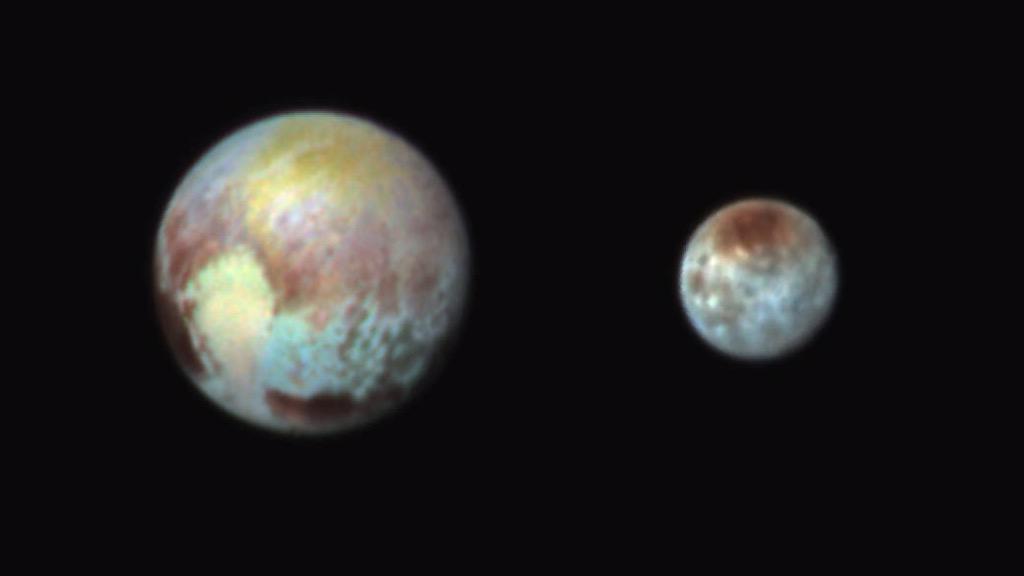 The pair are shown in exaggerated colors that make it easy to note the differences in surface material and features on each.
These images show that Pluto and Charon are truly complex worlds. There's a whole lot going on here.

Our surface composition team is working as fast as we can to identify the substances in different regions on Pluto and unravel the processes that put them where they are.
– Will Grundy, New Horizons co-investigator
Cosmologist Stephen Hawking believes there are more secrets of our solar system that will be revealed following Nasa's historic mission to Pluto.
Speaking on Nasa TV after the New Horizons probe successfully flew past the dwarf planet, Hawking congratulated the team on their "pioneering" mission.
Now the solar system will be further opened up to us, revealing the secrets of distant Pluto. The revelations of New Horizons may help us better understand how our solar system was formed.

We explore because we are human and we want to know. I hope that Pluto will help us on that journey.
– Stephen Hawking
Barack Obama has congratulated Nasa for the successfully mission to Pluto by the unmanned space probe, New Horizons.
The President said via Twitter that the event was "a great day for discovery and American leadership."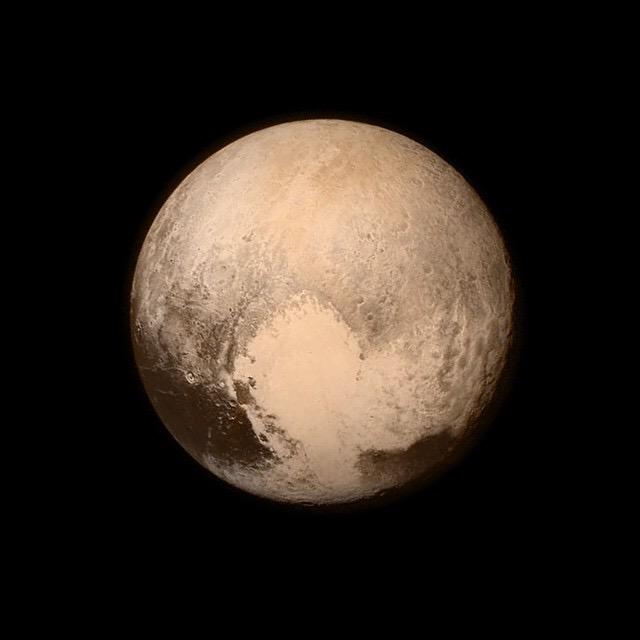 There were raucous scenes at Nasa HQ as scientists celebrated the successful flypast of Pluto by the New Horizons spacecraft.
After a nine-year journey, the probe passed within 7,767 miles (12,500km) of the dwarf planet, closer to the surface than any other has ever before.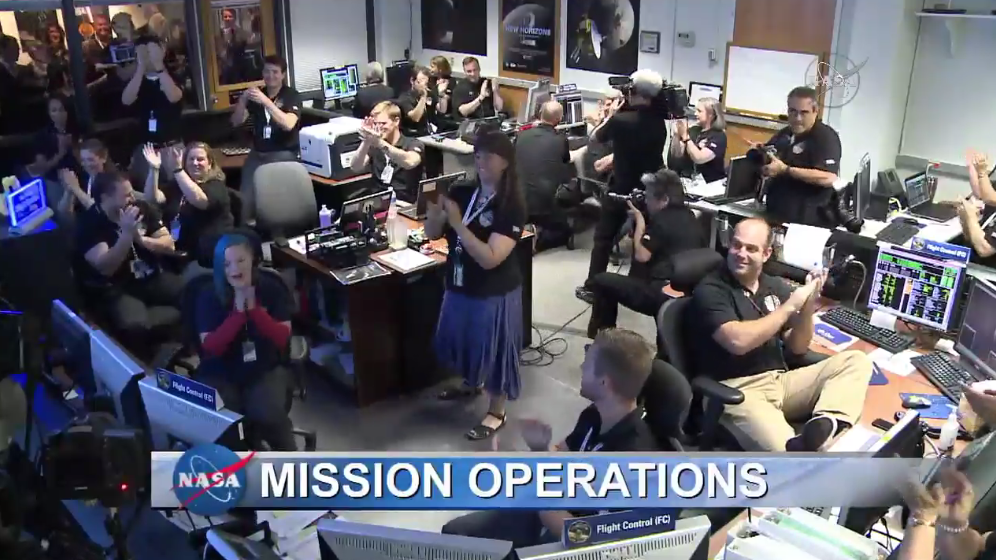 "The thermal operations are nominal. Nothing has overheated, it's all going good. We have a healthy spacecraft, we've recorded data from the Pluto system, and we're outbound for Pluto," said mission operations manager Alice Bowman to huge cheers at the Mission Operations Centre in Laurel, Maryland.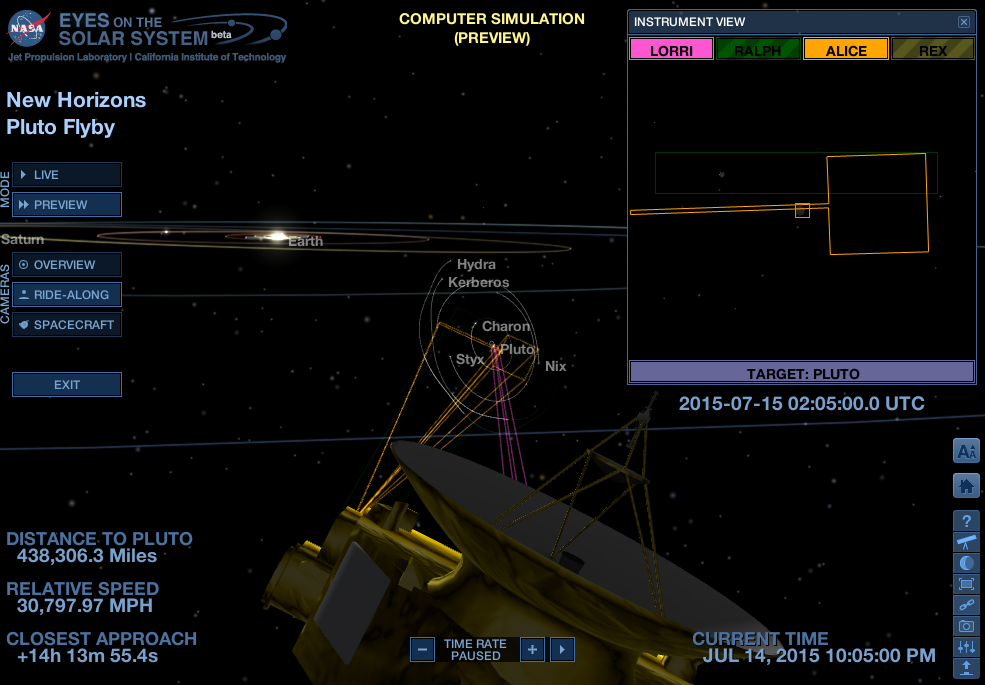 Load more updates