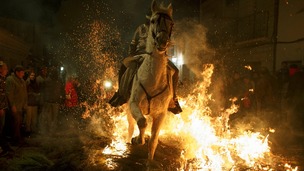 In a village near Madrid, people ride horses through fire to celebrate the Luminarias religious celebration.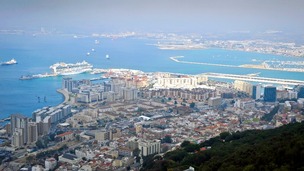 The Foreign Office lodged a formal complaint with Spain after a British diplomatic bag was opened by a Spanish border guard.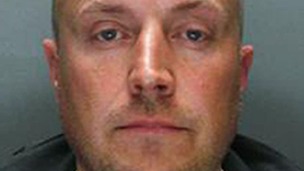 An "unlucky 13" of Britain's most wanted criminals who are thought to be hiding in Spain has been unveiled today.
Live updates
A military helicopter evacuated the 12-man crew of a Spanish cargo ship that slammed into a jetty in choppy Atlantic Ocean waters off south-western France.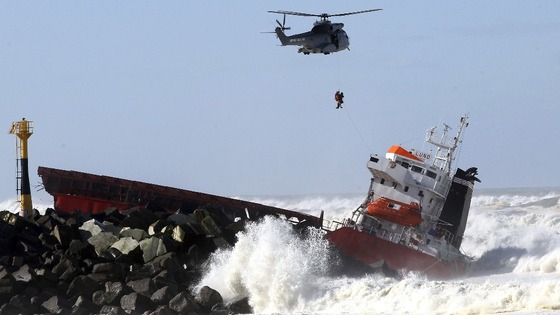 The cargo ship, which normally carries fertiliser, split in half after hitting a sea wall in high winds.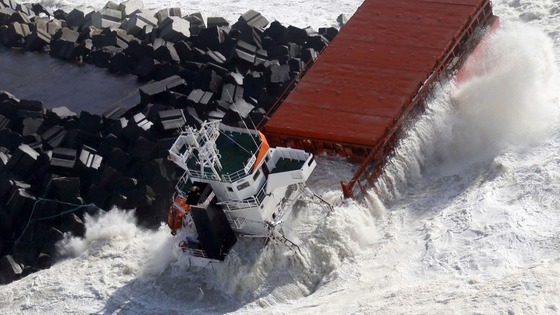 The hold of the 100-metre-long ship, the Luno, was empty when the accident occurred.
Authorities have raised a pollution alert along the coast of the town of Anglet, because of fuel spilling into the water.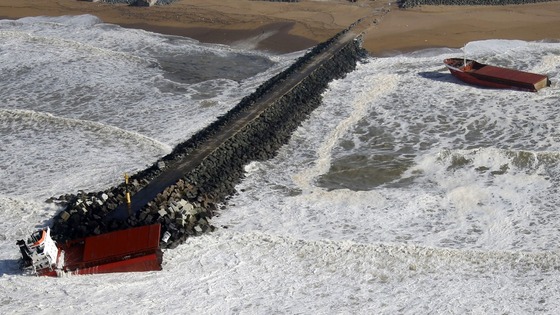 The cargo ship's stern half drifted on to the shore, while the bow remained stuck on the rocky jetty.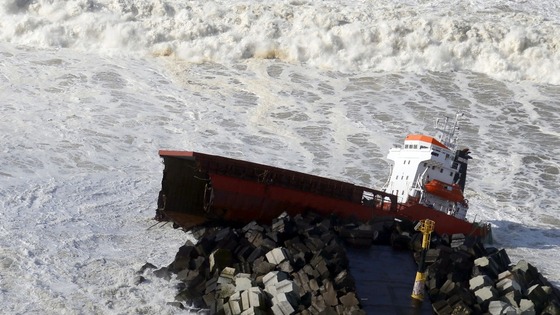 South-western Europe, including France's western coast, has been battered by high winds and waves in recent days.
Read: Storms across SW England leaves thousands without power
A Spanish cup football match was suspended tonight after one of the teams entered the pitch but refused to play.
Racing Santanders players released a joint statement on Monday announcing they would boycott their match against Real Sociedad unless president Angel Lavin and his board stepped down.
The Racing players have not been paid for months.
Once Sociedad kicked off, the Racing players moved in and stood arm in arm around the centre circle, with substitutes and coaching staff lining up in solidarity on the touchline.
Sociedad passed the ball between themselves in their own half for under a minute before kicking it out for a throw-in, at which point the referee signalled that the match was suspended.
Advertisement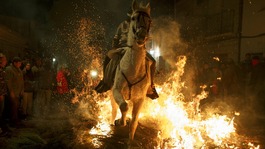 In a village near Madrid, people ride horses through fire to celebrate the Luminarias religious celebration.
Read the full story
Spanish Princess to be quizzed over tax fraud claims
A Spanish court has summoned King Juan Carlos' daughter, the Infanta Cristina as a suspect in an investigation of alleged tax fraud and money laundering.
The 48-year-old princess is due to appear on March 8 for questioning over her partnership with her husband Inaki Urdangarin in a firm called Aizoon, the Associated Press reports.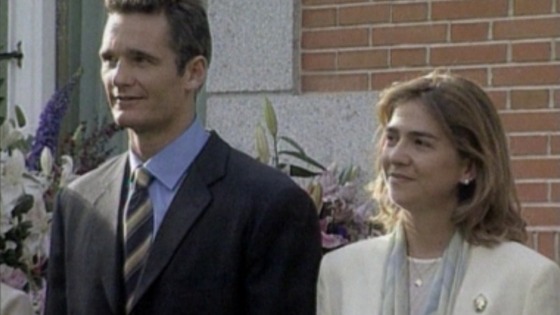 Mr Urdangarin is already under investigation for allegedly misusing his position to embezzle million of euros in public funds given to a charitable foundation he set up.
He has denied any wrong doing and no charges have been brought though an investigation is ongoing.
The court previously cancelled a subpoena against the princess for questioning in the case last year.
Spanish Princess to be quizzed over tax fraud claims
The youngest daughter of Spain's King Juan Carlos has been summoned to appear in a Spanish court to face questioning in relation to an alleged fraud and money-laundering investigation.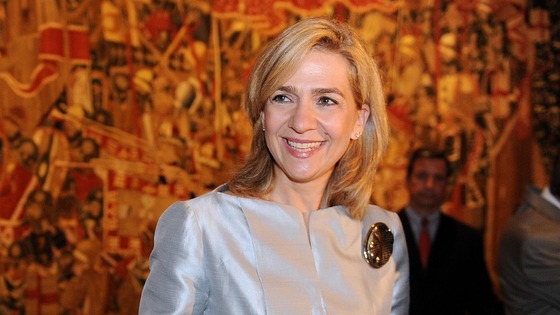 The princess, the Infanta Cristina, was summoned to appear in court on March 8, Spanish newspaper El Mundo has reported.
A renowned British media executive and his wife have been killed in a road accident in Spain.
Brian Hitchen, 77, and his wife Nelli Hitchen were struck by a car yesterday while crossing a road in Altea, on the country's east coast.
Mrs Hitchen died at the scene, while Mr Hitchen was taken to hospital but later died from his injuries.
Mr Hitchen was editor of the Daily Star from 1987 to 1994 and sister publication the Sunday Express in 1995.
He had also spent time working at the Daily Mirror and the National Enquirer in the United States.
A spokeswoman for Northern & Shell, the Daily Express and Daily Star's parent company, confirmed the deaths.
Advertisement
Spain: No Scotland in the EU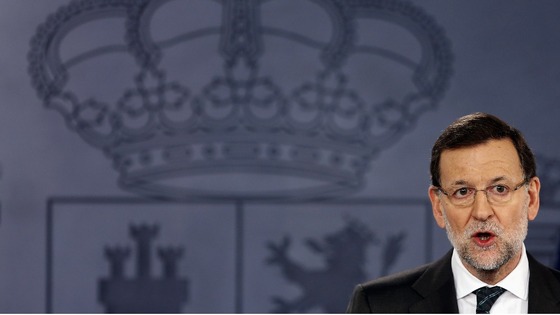 The Prime Minister of Spain has said that Scotland will remain outside the European Union if it becomes independent of the UK.
EU rules state that new countries require a unanimous vote by existing member states if they are to join the union.
But speaking today at a joint press conference with France's Francois Hollande, Spanish PM Mariano Rajoy suggested he would use his country's veto if Scotland applied.
"It is very clear to me, as it is for the rest of the world that a region that obtains independence which is part of a nation state of the EU will stay outside the EU," he said.
"The citizens know it, the Scottish know it - as do all the rest of the citizens of the EU."
Spain's position may be influenced by the likelihood of a would-be independent Catalonia also wanting to remain within the union.
UK 'assured' over Spain search
British warships should be sent to Gibraltar to show the UK's determination to defend the region, Conservative MPs urged today.
Already tense relations between Spain and the UK were heightened earlier this week after a diplomatic bag was opened by a Spanish border guard on the border.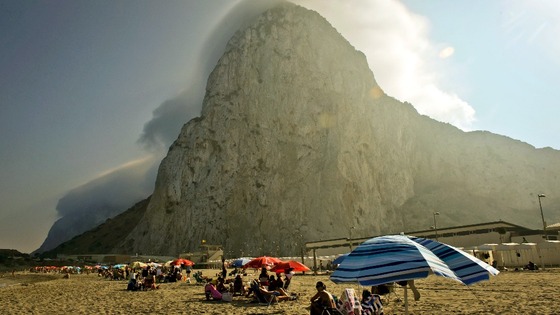 Peter Bone said Royal Navy ships should make a "goodwill visit" to the territory to build trust with the Gibraltarians, before adding he would prefer to send a couple of gunboats instead.
Fellow Tory and former minister Bob Neill went on to ask the Government to consider reinforcing the UK's naval deployments available in Gibraltar.
Former army colonel and now Tory MP Bob Stewart suggested last week that Britain should send major combat units to train in Gibraltar to show its determination to defend the region.
Read: UK 'assured' Spain will not repeat diplomatic bag search
UK 'assured' over Spain search
Spain has given an assurance there will be no repeat of the incident in which officials on the border with Gibraltar searched a British diplomatic bag, the Foreign Office has said.
The incident, which took place on Friday, was described by a Foreign Office spokesman as a "serious infringement" of international diplomatic protocols.
In our protests we requested an urgent explanation of this incident from the Spanish Government and sought assurances that there will be no further interference with the UK's official correspondence.

We have now received that explanation from the Spanish and have been assured that we will not see a repeat of these actions.
– David Lidington, Minister for Europe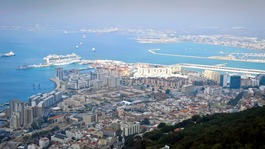 The Foreign Office lodged a formal complaint with Spain after a British diplomatic bag was opened by a Spanish border guard.
Read the full story
Load more updates
Back to top