Amir Khan announced he was ready to take on Floyd Mayweather after watching the American's victory over Manny Pacquiao
Read the full story ›
Floyd Mayweather preserved his unbeaten record with a unanimous points victory over Manny Pacquiao in their superfight
Read the full story ›
Advertisement
Former heavyweight world champion Mike Tyson hailed "invincible" Floyd Mayweather after his dominant points victory over Manny Pacquiao at the MGM Grand in Las Vegas.
Mayweather was too classy for his Filipino opponent, with the scorecards of 118-110, 116-112, 116-112 showing how good the American was.
And Tyson, the former undisputed world champion, believes Mayweather is untouchable in the welterweight division.
"I think he (Mayweather) won the fight, he was pop-shoting Manny. Manny had a good beginning but he (Mayweather) controlled it," Tyson told Sky Box Office.
"He controlled the fight, he has great endurance (and) he did a real good job.
"It's his era, his time. He is in invincible mode now - no-one can stand with him at this particular moment."
Undefeated Floyd Mayweather Junior has heaped praise on his opponent Manny Pacquiao following his unanimous points victory in Las Vegas.
Mayweather said:
He's a hell of fighter, he's one of the guys at the pinnacle in sport of boxing

I know he was going to push me. He had moments in the fight. I wasn't getting hit with a lot of shots.

He is a tough competitor, I have got to take my hat off to my dad without him I wouldn't be here.
– Floyd Mayweather Junior
Floyd Mayweather has beaten Manny Pacquiao by a unanimous points decision in their unifying welterweight title clash in Las Vegas.
The 38-year-old American withstood an aggressive start by the Filipino and relied on his renowned defence and counter-punching to dominate the 12 rounds as he improved his career record to 48-0.
Manny Pacquiao and Floyd Mayweather Jr. have begun their "fight of the century" bout at the MGM Grand in Las Vegas.
Advertisement
Manny Pacquiao and his mother share a pre-fight prayer ahead of the Mayweather fight at Las Vegas' MGM Grand Garden Arena today.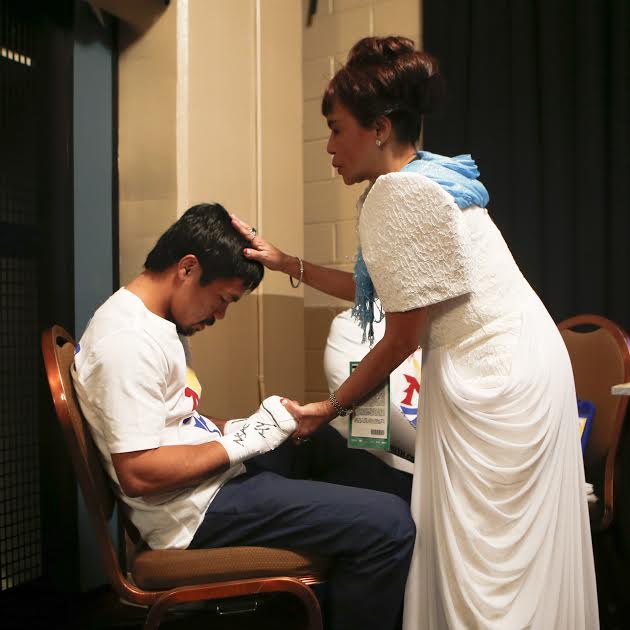 Floyd Mayweather Jr. and Justin Bieber pose for a photo in the locker room before the showdown with Manny Pacquio.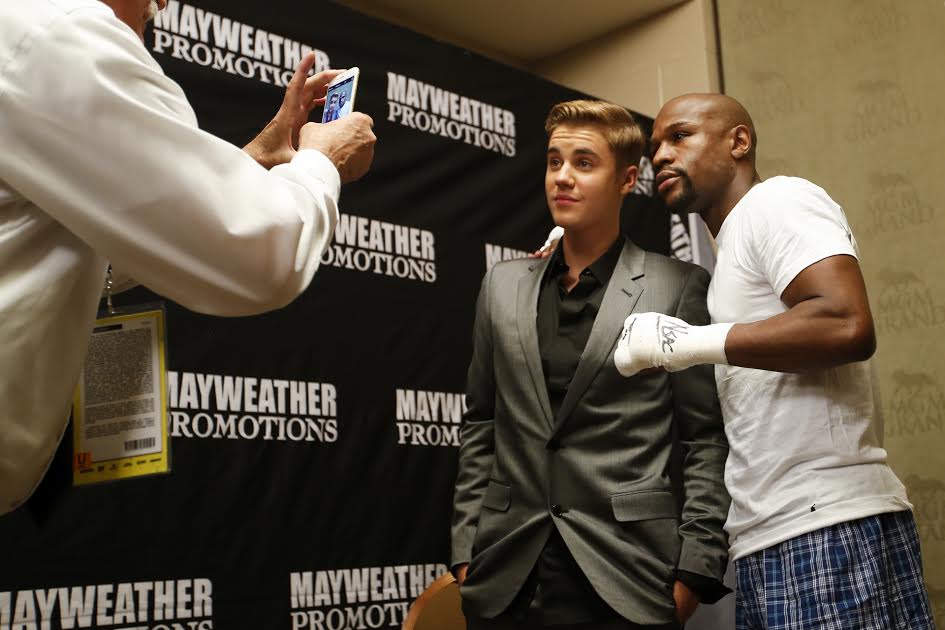 Las Vegas airport is reportedly closed to private aircraft ahead of today's hotly anticipated match-up between Floyd Mayweather and Manny Pacquiao.
Journalist Liz Habib has tweeted this picture of a packed landing apron at the airport.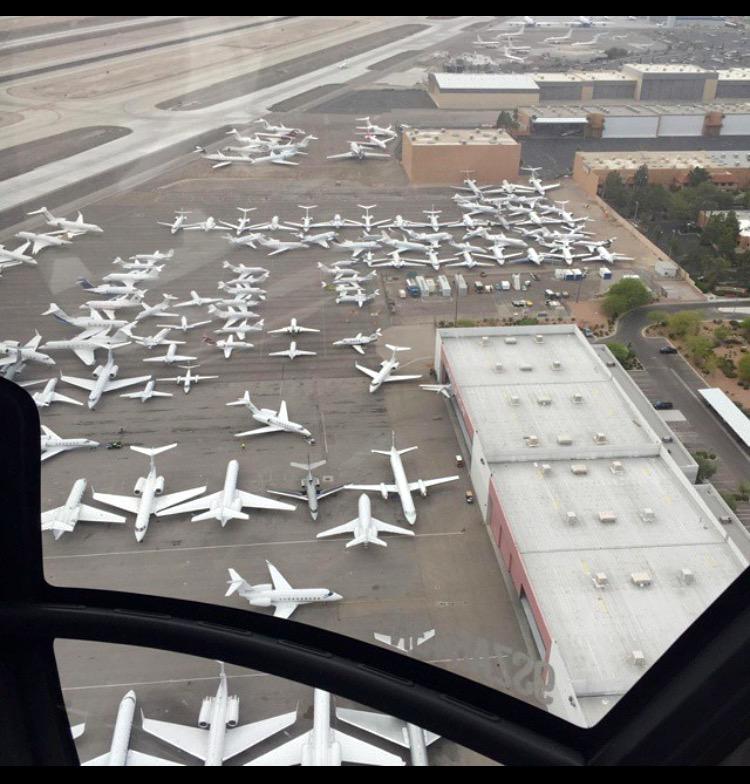 Kell Brook has set his sights on a welterweight unification bout against the winner of Saturday night's long-anticipated fight between Floyd Mayweather and Manny Pacquiao.
After years of wrangling, the sport's two biggest names will finally get in the ring in Las Vegas where Mayweather's WBA and WBC straps will be on the line alongside Pacquiao's WBO belt.
Brook holds the IBF version of the welterweight title and, provided he successfully defends that against domestic rival Frankie Gavin later this month, the Sheffield fighter would relish a shot at unifying the division.
"I'm going to take care of Frankie Gavin on May 30," he told Sky Sports News.
"We've got pencilled in a fight in August but if the fight comes for September, I'd absolutely grab it with both hands - a unification fight with the winner.
"They're getting on, Pacquiao and Mayweather, so I'd love to lock horns with them before their time is out.
"I'm open to a unification."
Load more updates