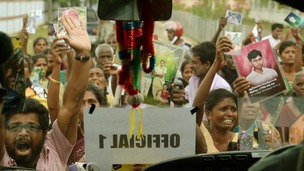 The Prime Minister's historic visit to northern Sri Lanka highlighted human rights issues at the start of the Commonwealth summit.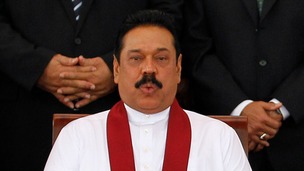 A press conference due to be held today with Sri Lankan President Mahina Rajapaksa was cancelled at the last minute.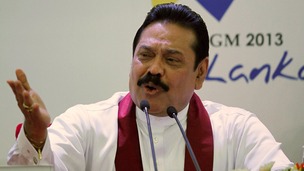 Democratic freedoms are being clipped and police vans are waiting for those who might disagree what the Sri Lankan government is doing.
Live updates
Alex Hales became the first England player to score a Twenty20 century as the cricket team claimed a remarkable six-wicket victory against Sri Lanka in the T20 World Cup.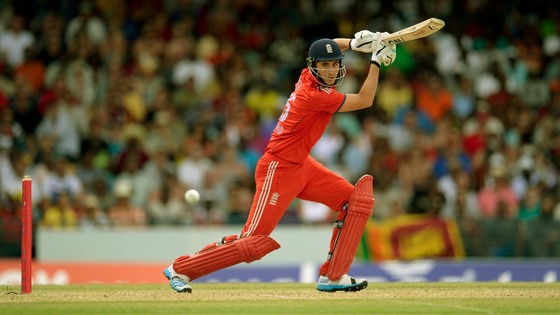 The 25-year-old hit 116 from 64 balls as underdogs England fought back from 0-2 to chase down Sri Lanka's total of 189 with four balls to spare in Colombo.
The victory keeps alive England's hopes of qualifying for the semi-finals of the tournament.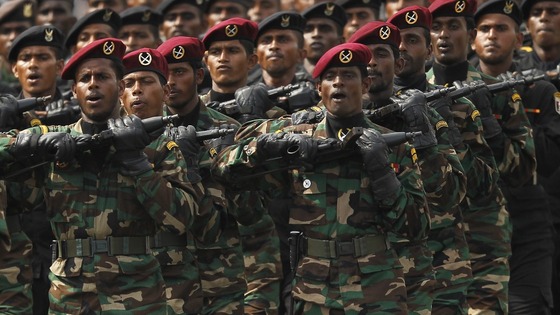 David Cameron is pushing for an independent, international investigation into alleged atrocities during the Sri Lankan civil war to begin within a year as pressure mounts on the regime in Colombo.
The Prime Minister has personally sought the support of several fellow leaders for a United Nations Human Rights Council resolution authorising a UN-led probe.
As many as 40,000 civilians are estimated to have died in the final months of the Sri Lankan government's 26-year fight with Tamil Tiger separatists - which ended in 2009.
Both sides in the brutal conflict are accused of widespread human rights abuses - including executions and rapes of prisoners by state troops.
Advertisement
Sri Lanka 'has nothing to hide'
David Cameron has defended his trip to Sri Lanka and accused Ed Miliband of lacking foreign affairs knowledge by saying the Labour leader "barely gets out of Islington."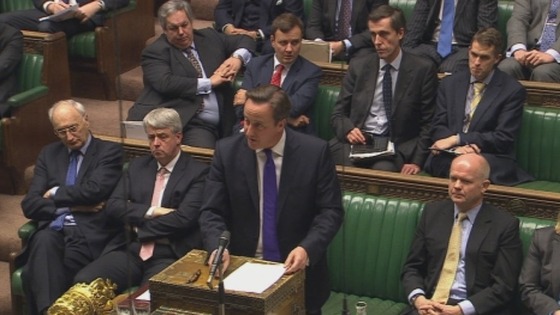 Read: UK reporters blocked from Sri Lanka president presser
The Prime Minister was delivering a statement to the House of Commons when he said: "In 2009, sometime after the war [in Sri Lanka] had happened, the last government agreed the conference should take place in 2013 in Sri Lanka.
"If he [Miliband] knows anything about foreign affairs, and I doubt it because he barely gets out of Islington, he'd know this is a consensus organisation - once something has been agreed it is very difficult to unblock it."
Sri Lanka 'has nothing to hide'
David Cameron gave the Sri Lankan President an ultimatum today - launch an independent inquiry into the country's alleged human rights abuses or he would take it to the United Nations.
However, the Prime Minister's comments were dismissed by Mahinda Rajapaksa who said Sri Lanka had "nothing to hide".
This week ITV News has been in Sri Lanka for the Summit of Commonwealth nations but today our team were denied direct access to question the president of the country.
From Colombo, ITV News International Editor Bill Neely reports:
Read: UK reporters blocked from Sri Lanka president presser
Sri Lanka 'has nothing to hide'
David Cameron said he was "committed" to keeping up the pressure on Sri Lanka over his calls for a new "credible, transparent and independent" war crimes investigation by March.
Speaking in Dubai after meeting the Red Arrows at an airshow, the Prime Minister said: "These issues are not solved by one visit, this is not a flash in the pan, it's a dialogue, a conversation, pressure that we need to keep-up over the longer term and I'm committed to doing that."
The Prince of Wales has been known to show off his dancing skills while away on official tours and in Sri Lanka he got another opportunity - doing the hokey cokey.
Watch: Charles says William and Harry inherited his dance moves
Charles clearly enjoyed his performance as he joined a group of mentally and physically disabled children taking part in a music lesson.
The impromptu dancing came on the last day of Charles and Camilla's 11-day tour of India and Sri Lanka.
Standing between a teacher and a girl Charles took their hands and walked into the middle of the room with the class singing "oh the hokey cokey" then performed all the actions.
The prince gamely joined in for a number of verses of the song but when a pianist continued playing he laughed and bowed out.
Read: Camilla supports Sri Lanka women and children's groups
Advertisement
Sri Lanka 'has nothing to hide'
"Don't listen to one side of the story," President Mahinda Rajapaksa told reporters at a press conference today, adding that he was ready to tell his "ministers and officials" to provide answers.
Read: President: Sri Lanka has nothing to hide
Sri Lanka 'has nothing to hide'
President Mahinda Rajapaksa told a news conference that Sri Lanka had nothing to hide and "will take our time and we will investigate into nearly 30 years of war."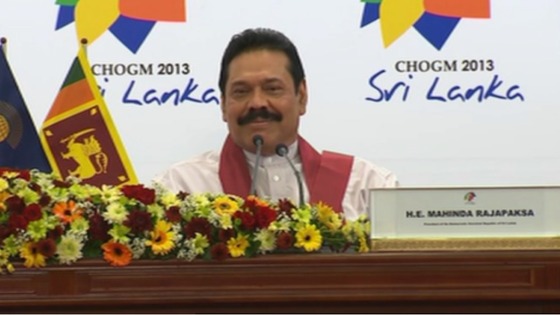 He added: "If there are any allegations we are ready to inquire into it. We have nothing to hide. It's a free country. We need time to settle things."
Some accredited journalists - including ITV's Bill Neely - were denied entry to the press conference, despite requests to the president's aides by the Commonwealth Secretariat and Media Spokesman.
Read: UK reporters blocked from Sri Lanka president press conference
Sri Lanka 'has nothing to hide'
Richard Uku, the Commonwealth Secretariat and Media Spokesman was filmed apparently pleading with the Sri Lankan's president's aides to allow journalists access to today's press conference.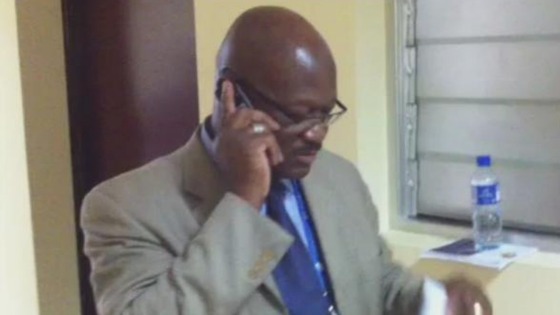 Mr Uku could be heard saying: "You've accredited them, so why not let them talk to the the the president? The president can handle this, it's worse to not let them in having come all the way here."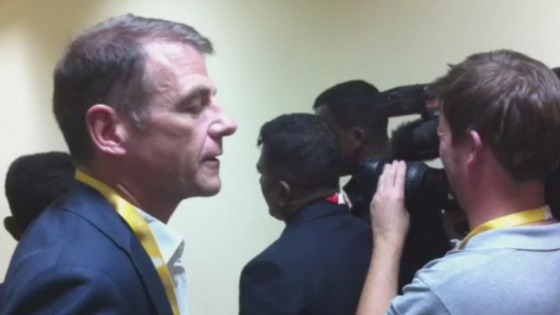 Sri Lanka 'has nothing to hide'
ITV's Bill Neely is among the journalists who have been denied access to a press conference with Sri Lankan President Mahinda Rajapaksa.
It's the second time we have submitted names for a @presrajapaksa news conference & been rejected. No co-incidence.No free press,as promised
I've covered dozens of summits.Never been denied entry 2 final Conf of summit open to all International journos. A first for me & SriLanka
Read: Sri Lanka minister rejects UK's call for war crimes probe
Load more updates
Back to top