The teaser trailer for Star Wars VII: The Force Awakens has premiered online and in US cinemas.
Read the full story ›
The title of the latest entry in the Star Wars series has been announced as "Episode VII: The Force Awakens".
The title was unveiled on the film's official Twitter feed as the J.J. Abrams-directed movie completed its final day of shooting.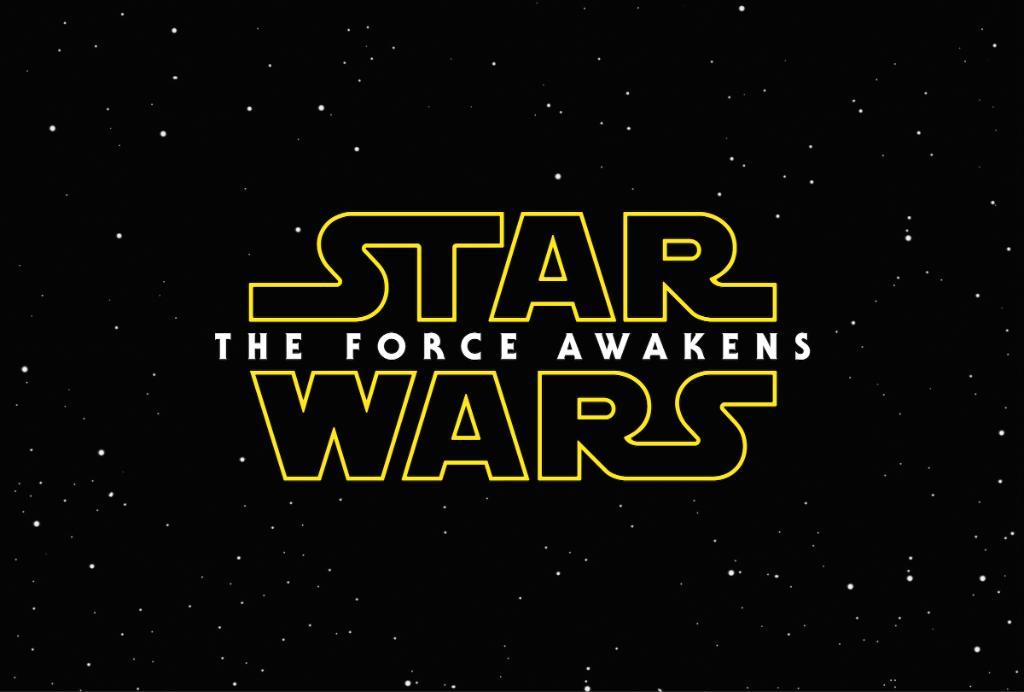 The film is set for release in December 2015.
Advertisement
Hollywood director J.J. Abrams has been declared the victor in a good-natured Twitter war with his friend and fellow director Zack Snyder.
Read the full story ›
The makers of the new Star Wars film have clashed with conservationists over their occupation of a remote island off the coast of Ireland.
Read the full story ›
A Star Wars fan who changed his name to Han Solo has described his struggle at getting a new passport with his intergalactic name on.
Read the full story ›
Star Wars creator George Lucas has named Chicago as the home of his upcoming museum of art and movie memorabilia.
Chicago beat San Francisco and Los Angeles to become the city of the Lucas Museum of Narrative Art, which the famed director hopes to open in 2018.
Lucas said, "I am humbled to be joining such an extraordinary museum community and to be creating the museum in a city that has a long tradition of embracing the arts."
Advertisement
Tom Cruise is reportedly being lined up for a cameo role in the new Star Wars: Episode VII film.
The A-list actor is said to have met with director JJ Abrams, who he worked with on Mission: Impossible 5, in London the past week, according to The Sun.
The plot of the the movie, which will star Harrison Ford and Carrie Fisher, has been kept a secret but it takes place 30 years after the end of Return Of The Jedi.
Ford, who broke his left leg 'during an incident with a door' while filming, is not expected to be back on set for several months.
Star Wars actor Harrison Ford has broken his ankle during filiming of the new Star Wars film, according to reports.
The BBC claims that the 71-year-old sustained the injury after a garage door fell on him while on the set of Star Wars: Episode VII at Pinewood Studios in Buckinghamshire.
Ford, who plays Hans Solo, was airlifted to John Radcliffe Hospital in Oxford for treatment yesterday.
A spokesman for Thames Valley police said: "We were called just after 5pm to reports of a 71-year-old man being injured in an incident believed to involve a garage door."
Disney, which now owns the Star Wars franchise, says filming will continue while Ford recuperates.
Actor Harrison Ford has been taken to hospital in Oxford after hurting himself on the set of Star Wars: Episode VII, a Disney spokesman said.
The Hollywood star, reprising his role as Han Solo in a Disney reboot of the Star Wars franchise being shot at London's Pinewood Studios, is said to have hurt his ankle.
A spokeswoman for South Central Ambulance Service said: "We were called at 4.24pm to Pinewood to reports of a 71-year-old male who had sustained an injury to his ankle from a door that had fallen."
Oscar-winning actress Lupita Nyong'o and Game Of Thrones star Gwendoline Christie have been recruited to the cast of the new Star Wars film.
Mexican-Kenyan Nyong'o landed her role after praise for her performance in 12 Years A Slave and winning an Academy Award earlier this year.
British actress Christie has stars as Brienne of Tarth in Game Of Thrones and will soon be in The Hunger Games: Mockingjay - Part 2.
Load more updates