Live updates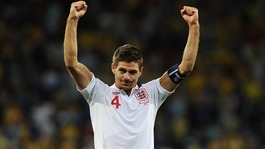 Steven Gerrard is proving to be one of the players of the tournament at Euro 2012.
Read the full story
FIFA backs goal-line technology
Roy Hodgson has paid special tribute to England captain Steven Gerrard - after his side qualified for the quarter-finals of Euro 2012.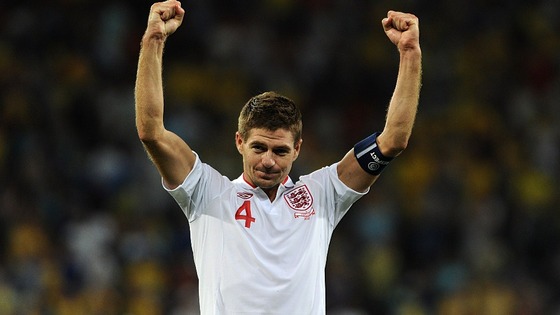 Hodgson said: "You've got to single Steven out.
"He has built up to this man of the match award in the previous two games as well, playing a captain's innings throughout."
Advertisement
Euro 2012: England 3 Sweden 2
Steven Gerrard has said he is confident England will finally gain their first win over Sweden in a competitive match.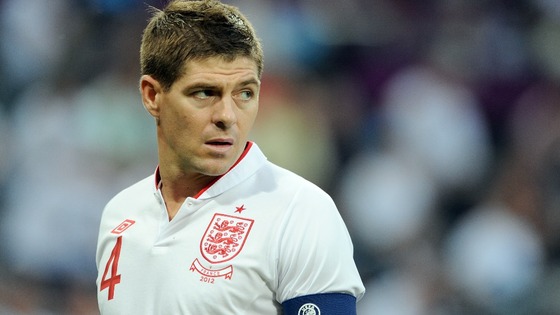 England have failed to overcome the Swedes in seven previous World Cup or European Championship encounters ahead of tomorrow's Group D clash in Kiev.
But Gerrard is adamant that sequence should end, even allowing for the threat posed by Swedish striker Zlatan Ibrahimovic.
He said: "I would think the same level of performance against France will be good enough to beat Sweden.
"I would say so with all due respect to Sweden who are a good, strong team, but they are not France.
"I think we can be a little bit more bold and a little bit more ambitious and get at the Swedes a little bit more.
"We are confident if we reach the same level of performance, it will be enough for a victory."
Hodgson's England face Norway
The England captain Steven Gerrard has denied that there are any divisions in the squad over the reported differences between John Terry, Rio Ferdinand and his brother Anton.
Hodgson's England face Norway
Asked whether there are any divides in the England squad over the reported disagreement between John Terry and Rio Ferdinand, Steven Gerrard said:
It's false, it's false. We're united, we're together and we're all after the same thing and that's to win. We'll make sure there are no divides and we'll make sure that there are no divides because it's something that we don't need.
He was referring to rumours that Rio Ferdinand was left out of the squad due to his differences with Terry over the latter's alleged insult to Rio's brother Anton Ferdinand.
Hodgson's England face Norway
The England captain Steven Gerrard has said he hopes the team will perform better than at the World Cup in South Africa in 2010.
All we can do is give it our best shot ... and try and perform at a better level than we did in South Africa.
Advertisement
Hodgson's England face Norway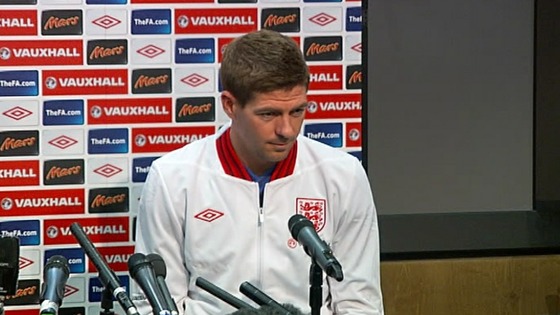 The England captain Steven Gerrard is speaking to reporters ahead of the team's first friendly against Norway on Saturday. He has described Roy Hodgson as a "top manager".
Load more updates
Back to top