Veteran directors Steven Spielberg and George Lucas have warned of an impending Hollywood "implosion" which could have a significant impact on cinema-goers.
"There's going to be an implosion where three or four or maybe even a half-dozen mega budget movies are going to go crashing into the ground, and that's going to change the paradigm," Spielberg said before predicting that he can foresee consumers paying more to see larger scale films.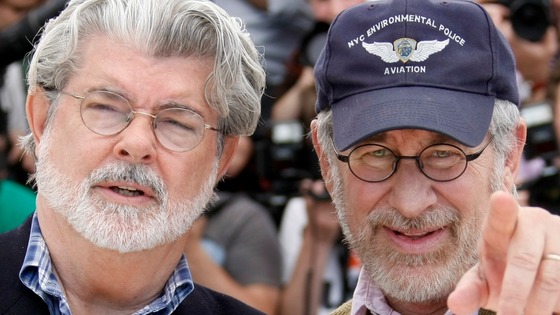 Star Wars creator George Lucas told students at the new media centre at the University of Southern California that even experienced film-makers like the pair were struggling to get the funding to produce films.
Lucas said he envisaged a scenario where some films would be broadcast on the more "adventurous" cable television.
He said the business of films would become more like Broadway or West End theatre where going to the movies would cost you "50 bucks, maybe 100. Maybe 150".