Live updates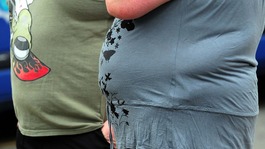 Obese people in Stoke-on-Trent will receive motivational text messages to encourage them to lose weight, the city council has revealed.
Read the full story
Pair held in child kidnap probe
The mother of two young children taken from a hotel has spoken of her relief after they were found safe and well.
Words cannot express how I felt when the police told me they had found my two babies.

I have just been numb these last few days. It was like a part of me was missing. No mother should have to go through this ordeal.

I would like to thank Staffordshire Police for their support, help and dedication in returning my children back to me.
Advertisement
Pair held in child kidnap probe
A father and grandmother to two young children have been arrested on suspicion of kidnap and attempted child abduction.
Police had appealed for information after two-year-old Na'llah Khan and her 10-month-old brother Sulailman Khan were taken from a hotel room in Stoke-on-Trent on Friday.
But the children were found safe and well in a guest house near Derby town centre at around 7pm today.
Their mother and wider family have been informed and the youngsters are being supported by specially trained officers before being re-united, police in Staffordshire said.
The children's father, Saleem Tahir, 40, and 67-year-old grandmother, Denise Smith-Sellars, both from Nottingham have been arrested on suspicion of kidnap and attempted child abduction.
The pair have been taken into custody where they will be interviewed by detectives.
Pair held in child kidnap probe
Two young children snatched by their father are believed to be hiding out in Birmingham, police have told ITV Central.
Na'llah Khan, two, and her 10-month-old brother Sulailman were last seen with their father Saleem Tahir and grandmother Denise Smith-Sellers on Bristol Road in Selly Oak, Birmingham.
Chief Inspector Jane Hewitt, from Staffordshire Police, said officers believe they have not left the city.
She urged anyone else with any information on the family's whereabouts to call police on 0300 123 4455.
Pair held in child kidnap probe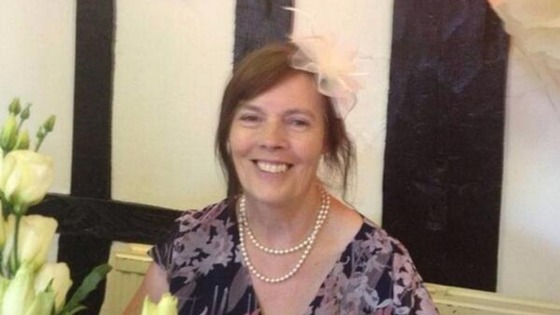 Police have issued a photo of the grandmother who they believe may have the two children who were snatched from a hotel in Stoke-on-Trent by their father.
Denise Smith-Sellers, 67, was seen with Saleem Tahir, 40, in Birmingham at about 8pm, on Friday, around three hours after he abducted two-year-old Na'llah Khan and her little brother, 10-month-old Sulailman Khan.
Anyone who knows the children's whereabouts has been urged to call 0300 123 4455
Prince Charles was accosted by an "old friend" during a visit to a school in Stoke-on-Trent.
The woman ran up to the Prince outside The Co-operative Academy and when stopped by security, insisted: "I know him!"
The Prince engaged the woman in a short conversation before getting into his car and the woman left with a big smile on her face.
Advertisement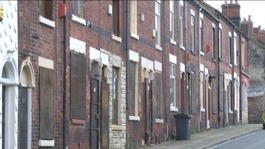 Central
The grieving family of a 7ft 2in man from Stoke-on-Trent have been told his coffin is too long to fit into local crematoriums.
Relatives of Graham Mellor - the "gentle giant" - now face a 35-mile journey from North Staffordshire to a larger crematorium near Burton-on-Trent.
Mr Mellor died a fortnight ago aged 72. His coffin is a total length of 7ft 9in.
The borough council passes its condolences to the family and is very sorry it can't accommodate their wishes. This is an extraordinary case and something we've never seen before.
– Cllr Elsie Bates

The family of Mr Mellor have arranged a local funeral service and will attend his crematorium at Bretby, near Burton, the following day.
Legionnaires' cases in Stoke
Another case of Legionnaires' disease has been confirmed in Stoke-on-Trent following an outbreak in the city thought to be linked to a hot tub.
The Health Protection Agency said the latest case brings the total to 21. The patient, who is being treated at the University Hospital of North Staffordshire, is a man in his 70s.
Two patients being treated for the disease since the spate of illnesses began in the middle of July have died.
Two arrested after explosions
A second man has been arrested in connection with three explosions that took place in Staffordshire last night.
For more on this story go to ITV Central.
Load more updates
Back to top