A man who purchased a "killing kit" to murder his ex-girlfriend has been jailed for at least 22 years.
Read the full story ›
A heavily pregnant woman drowned her three children in the bath before writing "I love you" on their bodies, an inquest has heard.
Read the full story ›
Advertisement
Suffolk Police have arrested a 17-year-old in connection with the rape of an elderly woman in the coastal town of Felixstowe.
The woman contacted police at 2am this morning saying her house and been broken into and she had been sexually assaulted.
A statement on the Suffolk Police website said: "Shortly before 3pm on Sunday, a 17-year-old boy from Ipswich was arrested in Felixstowe on suspicion of rape and is currently being questioned by detectives at the police investigation centre in Martlesham."
A devoted husband has published a book of 46 poems for his ailing wife to keep her memories alive - one for each year of their marriage.
Read the full story ›
A replica village high street has been built at a Suffolk care home for people suffering with dementia to help bring back some memories
Read the full story ›
A pair of 100-year-old biscuits, which were issued to soldiers during the First World War, are to go under the hammer at Lockdales auctioneers in Martlesham, Suffolk.
The snacks have been preserved for nearly a century after being brought home by front line survivor Lieutenant Lionel Bruce Charles, who served with the 5th Battalion of the Queen's Regiment in Gallipoli and the Dardanelles in Turkey.
The bidding for the biscuits which have survived some of the bloodiest battles of the First World War will start at a modest £60.
Each of the biscuits have a label on them saying: "Biscuits used by troops in Sulva Bay" - the peninsula captured by British soldiers at Gallipoli in 1915.
"This 100th anniversary year since the start of The Great War makes all memorabilia from the period collectable," auction manager James Sadler said.
Advertisement
A man from Suffolk has been charged in the US with hacking into computer servers belonging to the Federal Reserve and then stealing and revealing the personal details of people who use them.
Lauri Love was charged with one count each of computer hacking and aggravated identity theft. He faces up to 10 years in prison on the hacking charge and another two years on the identity theft charge.
Love was first arrested in October in the UK and charged by US and British authorities with hacking into and stealing data from a variety of US government computer systems, including those run by the military.
People who evacuated homes prior to flood are advised, as a precaution, not to return home until after high tide this lunchtime. #floodaware
Train services between Lowestoft and Norwich and Ipswich have been suspended for reasons made clear in the photo below:
London Road in Lowestoft, Suffolk appears to be under at least a foot of water: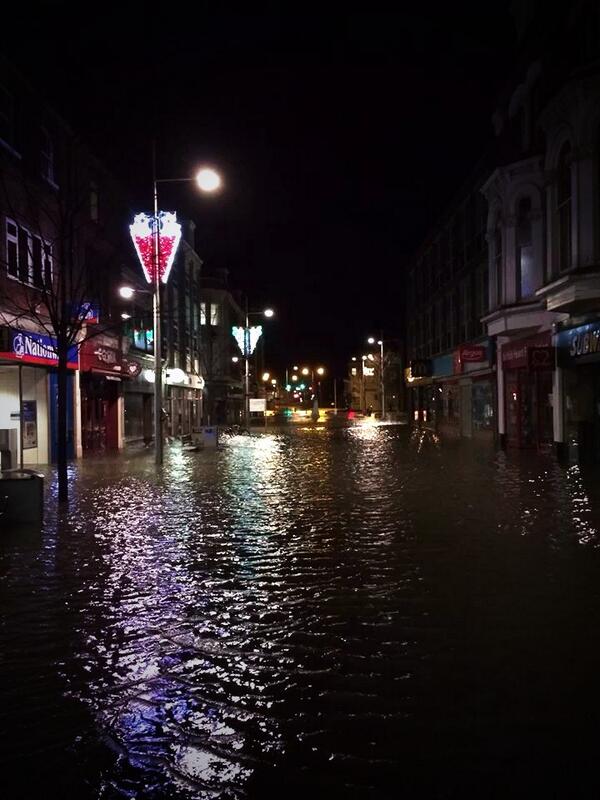 Load more updates