A man from Suffolk has been charged in the US with hacking into computer servers belonging to the Federal Reserve and then stealing and revealing the personal details of people who use them.
Lauri Love was charged with one count each of computer hacking and aggravated identity theft. He faces up to 10 years in prison on the hacking charge and another two years on the identity theft charge.
Love was first arrested in October in the UK and charged by US and British authorities with hacking into and stealing data from a variety of US government computer systems, including those run by the military.
People who evacuated homes prior to flood are advised, as a precaution, not to return home until after high tide this lunchtime. #floodaware
Advertisement
Train services between Lowestoft and Norwich and Ipswich have been suspended for reasons made clear in the photo below:
London Road in Lowestoft, Suffolk appears to be under at least a foot of water: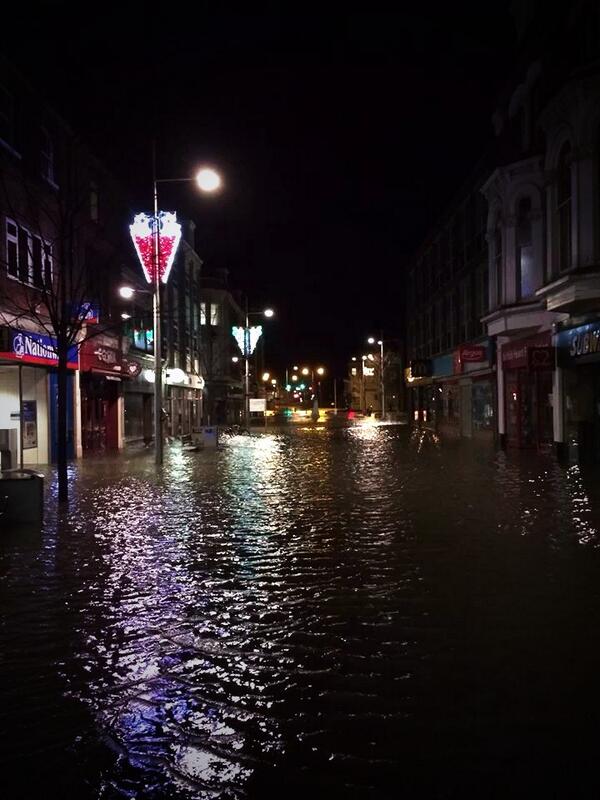 Beach huts in the small Suffolk town of Southwold appear to have taken a battering in the high wind and seas last night.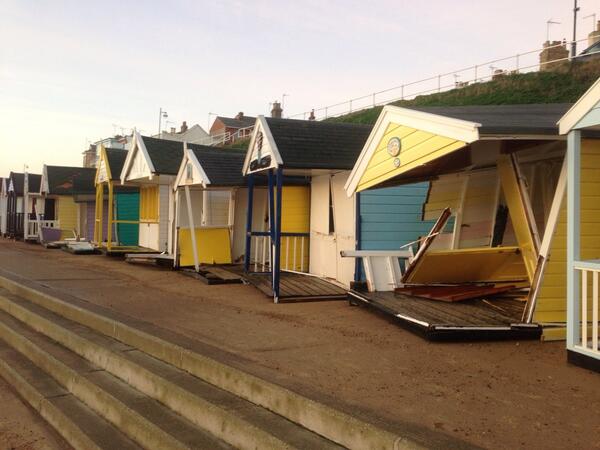 Last night's storm sent a willow tree crashing through the kitchen window of one woman's home in Ixworth, Suffolk.
Nicola Barwick said she had only just moved into the house as a temporary measure after her home was twice flooded.
Advertisement
Around 58 people were rescued from the sea after getting into difficulty during a charity swim off the coast of Southwold in Suffolk, the Royal National Lifeboat Institution (RNLI) said.
Lifeguards helped a further 27 people who were unable to continue swimming against the strong tide.
Simon Callaghan, helmsman at Southwold RNLI, said:
We were out on a regular Sunday exercise when we heard a swimmer calling for help. After that we had one of the busiest times I can remember, rescuing 58 people altogether.

Our volunteer crew, the lifeguards and other rescue teams involved all responded brilliantly and may have averted what could have become a much more serious incident.
The one remaining woman missing after the Southwold sea swim has been accounted for.
A major air sea rescue operation involving four lifeboats, an RAF search and rescue helicopter and coastguards is now being scaled down.
One person remains unaccounted for after more than 130 swimmers got into difficulty off the coast of Southwold in Suffolk earlier today, the Maritime and Coastguard Agency (MCA) said.
A second swimmer who was reported missing has since been found.
The Maritime and Coastguard Agency (MCA) has said it is unclear how swimmers taking part in a charity race off the coast of Southwold in Suffolk got into trouble as weather conditions were fine but the water was "very cold".
Some swimmers were rescued by lifeboats while a number of people swam to the shore themselves, she added. There has been no reported fatalities the MCA spokeswoman said.
We're still trying to account for two people who started the race. If they have returned home without informing the coastguard, we are asking them to contact Humberside Coastguard on 01262 672317.
– Maritime and Coastguard Agency
Load more updates