Live updates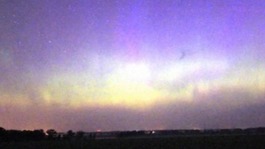 The solar storm sparked a colourful display of Aurora Borealis over part of the United States.
Read the full story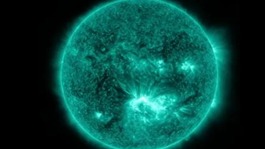 Images of a massive solar storm which erupted on the Sun have been released.
Read the full story
Advertisement
This is a good-size event, but not the extreme type.
– Bill Murtagh, US government's Space Weather Prediction Centre
This is a big sun spot group, particularly nasty. Things are really twisted up and mixed up. It keeps flaring.
– Nasa solar physicist David Hathaway
Back to top