A teenager accused of posting offensive tweets about two Newcastle United football fans who were killed on Flight MH17 has had the charge against him dropped.
18-year-old Mitchell Tace Chapman from Sunderland, was due in court today but the Crown Prosecution Service has decided to discontinue the case.
John Alder and Liam Sweeney were flying to New Zealand to watch Newcastle play a series of friendly games when the plane went down over eastern Ukraine.
298 people died in the crash.
Two fishermen have been rescued after spending nine hours aboard a life raft when their boat sank.
The pair had been fishing in the North Sea 12 miles east of Sunderland when their boat appeared to hit a submerged object, sinking so quickly they did not have time to make a distress call.
The pair were picked up by a Dutch yacht Jager at 4.40pm yesterday, Humber Coastguard said.
The crew contacted the coastguard which arranged for a lifeboat from Hartlepool to pick up the fishermen and bring them to shore.
Advertisement
Images of what has been described as a "rare natural phenomenon" have been captured on Sandburn beach outside Sunderland.
These clouds are only visible when tiny crystals on the edge of space are illuminated by sunlight while the lower layers of the atmosphere are in the Earth's shadow.
The clouds are described as "noctilucent", meaning 'night shining' in Latin.
Photographer Mat Robinson said: "They happen in the summer months between May and August when the sun doesn't set too far below the horizon.
"There weren't any recordings of them before 1885, so they are a relatively new phenomenon and could be linked to global warming."
It all started well for Sunderland.
Fabio Borini put the Black Cats 1 – 0 up after just nine minutes with a goal set up by Adam Johnson.
Manager Gus Poyet celebrated from the touchline, arms outstretched.
But, in the second half, two Manchester City goals in two minutes ended the dreams of bringing a major trophy back to Wearside for the first time in 40 years.
Yaya Toure scored at 54 minutes with a shot 30 yards from the goal into the top corner.
Two minutes later, Samir Nazri put Pellegrini's men ahead.
And in the 89th minute, Jesus Navas sealed the win for the favourites.
Final score: Sunderland 1 – 3 Manchester City.
Advertisement
Sunderland are 1-0 up against Manchester City at half-time in the Capital One Cup final thanks to a Fabio Borini strike.
Manchester City and Sunderland fans are arriving at Wembley Stadium ahead of the Capital One Cup final this afternoon.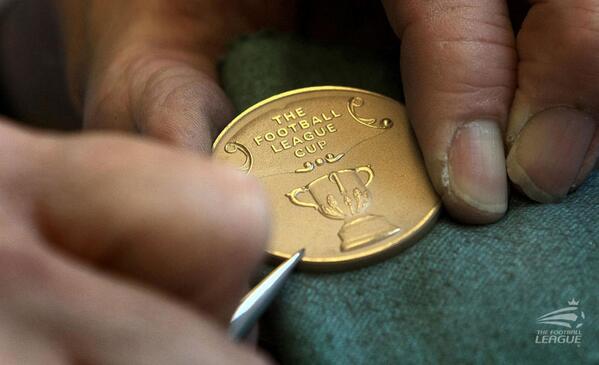 This year's Football League medals have been made by Vaughtons of Birmingham.
Load more updates