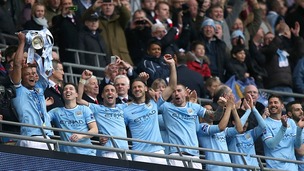 Manchester City beat Sunderland 3-1 in the Capital One Cup final at Wembley.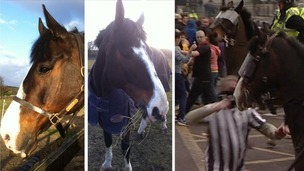 A police horse seen being punched by a football fan is "safe and well" this morning, its police force said.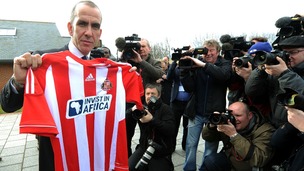 Sunderland manager Paolo Di Canio denied he was a racist or fascist after his controversial appointment received fresh criticism.
Live updates
Man City win Capital One Cup
Granada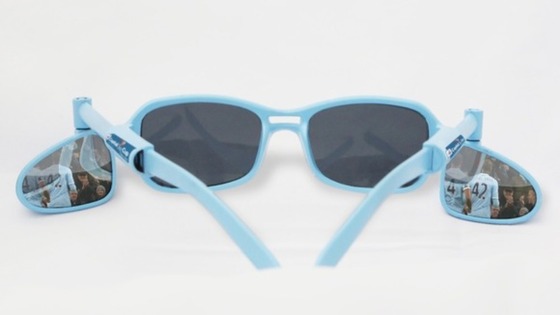 Man City fans won't need to miss any of the action when doing the Poznan if they score during the Capital One Cup final thanks to a limited edition set of wing-mirrored sunglasses.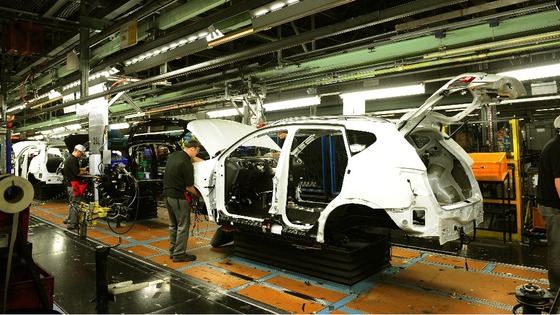 A new Nissan model will come off the production line today, which has helped create 500 new jobs at the Japanese car giant's UK plant in the coming months.
The second generation Qashqai will be built in Sunderland, where the workforce is set to increase to over 7,000 for the first time.
Around 286,000 Qashqai cars were built last year, with production numbers expected to be similar in 2014.
The car is Nissan's best-selling model in Europe.
Advertisement
The Sunderland-built Nissan Qashqai has been named Car of the Year for 2014 by What Car?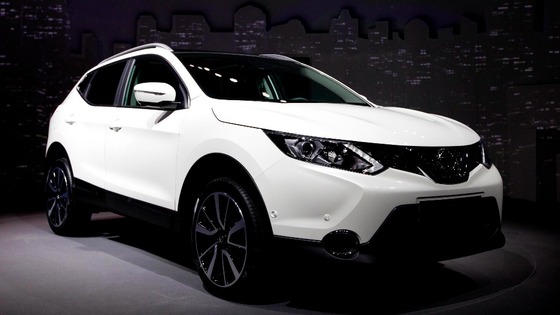 The car also took home the best small sports utility vehicle (SUV) award, with the results being announced at a ceremony in London sponsored by Warranty Direct.
What Car? editor-in-chief Chas Hallett praised Nissan for thinking "of every last detail" as the Qashqai had "excellence," "polish" and delivered "first-class levels of comfort".
The Qashqai was the sixth best-selling car in the UK in 2013, with sales passing 50,000.
Nissan Motor GB managing director Jim Wright said: "We're thrilled. A huge amount of effort has gone into the design and engineering of the new car, and we're all extremely excited about creating the template for the second-generation crossover."
Pope given Sunderland shirt
The Sunderland chaplain who presented a red and white striped shirt to Pope Francis said the pontiff was "delighted to keep it" and took the gift back to the papal apartments.
Father Marc Lyden-Smith said the Pope was aware of the Wearside club's struggles and told him: "They not do too well at the moment."
"I said no, no, Holy Father. They are bottom of the Premier League. We need you to pray."
"Very diplomatically, he said: 'I pray for all footballers that they reach their potential.'"
"I'd like to think that he'll be wearing [the Sunderland shirt] on Sunday afternoon," the chaplain added.
Winless Sunderland face fierce local rivals Newcastle United in Wear-Tyne derby this Sunday.
A Premier League star has been charged with drink driving after he was arrested while team mates played in a cup game last night.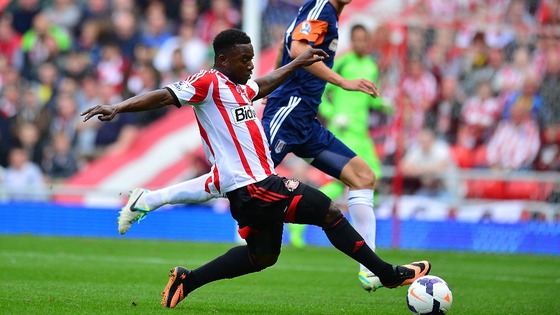 Sunderland striker Stephane Sessegnon was stopped by Northumbria Police on Westgate Road, Newcastle, at 7.51pm yesterday, around the time the Black Cats went 1-0 down to MK Dons in the Capital One Cup clash at the Stadium of Light.
A police spokesman said Sessegnon, who plays for the Benin national side, has been charged with drink driving and will appear before Newcastle Magistrates' Court on October 4.
A Typhoon Eurofighter thrilled crowds with a display of air acrobatics at the 25th Sunderland International Airshow today.
Find more coverage from the airshow on the ITV News Tyne Tees website
Advertisement
The Red Arrows were one of the star attractions at the 25th Sunderland Airshow today.
Thousands of people are expected to attend the event over the course of the weekend.
'Suspicious' Sunderland deaths
Police have launched an investigation after a man and woman were found dead at a house in Sunderland.
Northumbria Police said their deaths are being treated as suspicious.
Police and paramedics went to the home this afternoon after a relative "reported concern for the welfare of a couple living there".
Their bodies were found in a bedroom at the property.
Sunderland Area Commander Chief Superintendent Kay Blyth said, "We are in the early stages of our investigation into these deaths".
"The deaths are being treated as suspicious and we have additional officers in the area both to reassure the local community and help with the investigation".
Anyone with information is being urged to contact police on the 101 non-emergency number, or call Crimestoppers on 0800 555 111.
Bulger killers' ID ban sentence
by Juliet Bremner - ITV News Correspondent
After he was contacted by the Attorney General's office Dean Liddle posted the following tweets:
Just been served with court papers for posting picture of sick child killers Venables and Thompson. What a joke.
Love them to take me to court. I'll tell them exactly why I posted pictures of sick child killers.
But he quickly changed his tune when he received the letter saying that he would be prosecuted.
He then wrote and apologised, saying he had not fully understood the terms of the injunction and that he had seen the same images on hundreds of other sites.
Bulger killers' ID ban sentence
by Juliet Bremner - ITV News Correspondent
The images were posted by Dean Liddle at 1.42am and removed less than an hour later, after questions were raised that they may have got the wrong people. The Twitter profile of Liddle had 915 followers.
The conversation that followed on the social network site said that it might be Venables and Liddle responds: "I was passed these by a friend if there is doubt about it being him I will remove."
He had earlier said in response to suggestion that child killers should be locked up for life: "I don't think that all child killers should be but after release he was arrested for child porn so agree here."
Load more updates
Back to top