Joe Allen's scoring streak continued as his double gave Stoke a first Premier League victory of the season over winless Sunderland.
Read the full story ›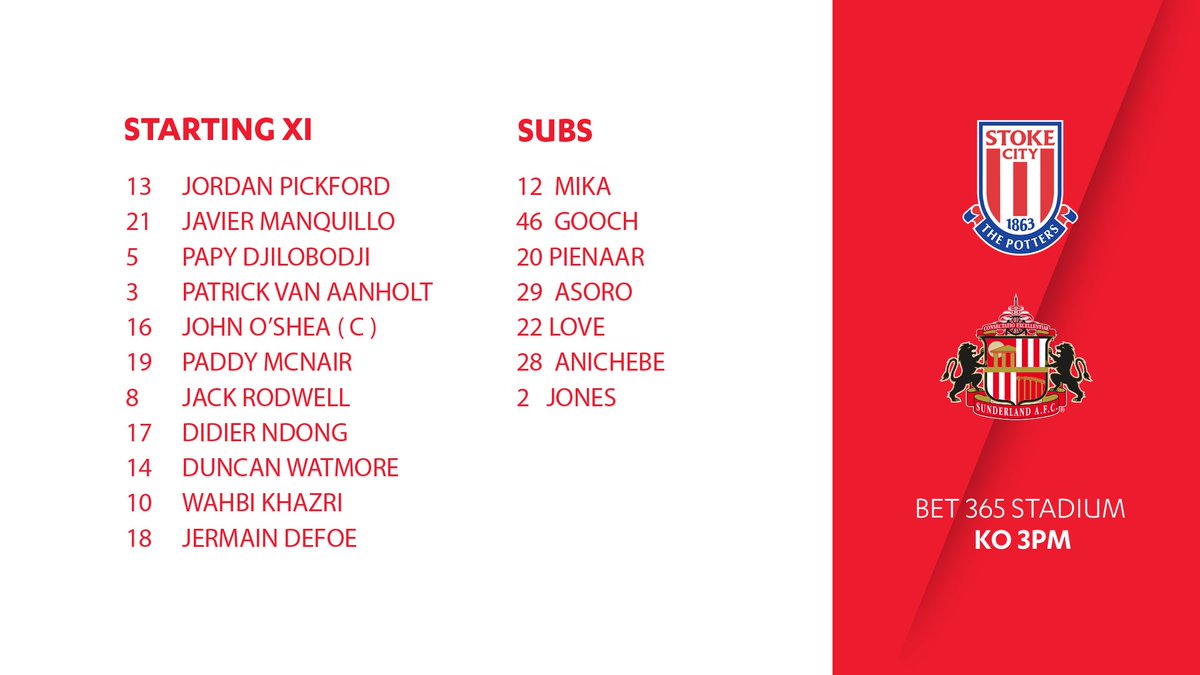 Advertisement
Nissan has threatened to halt investment at its Sunderland plant unless a compensation deal for financial losses due to Brexit is agreed to.
Read the full story ›
Patrick van Aanholt came off the bench to relieve the pressure on manager David Moyes as Sunderland collected just their second point.
Read the full story ›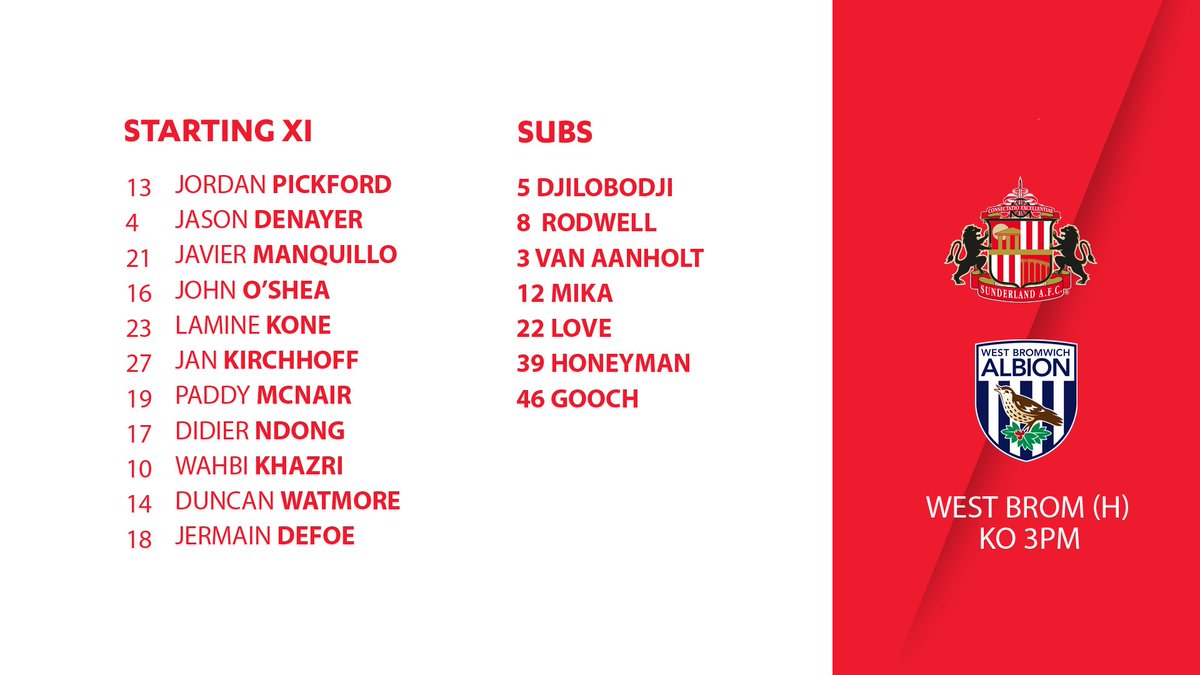 Tony Pulis has told Sunderland counterpart David Moyes to accept that he's in for a relegation battle this season.
Read the full story ›
Advertisement
Sunderland have parted company with their club doctor in the wake of the Patrick van Aanholt saga.
Press Association Sport understands head of medical services Dr Ishtiaq Rehman has resigned from his post as part of an ongoing review of staffing as new manager David Moyes attempts to build for a better future at the Stadium of Light.
However, his departure comes just days after Moyes was left stunned at having to withdraw 26-year-old Dutch full-back Van Aanholt from his team to face Tottenham at White Hart Lane on September 18 on the advice of a cardiac specialist.
The Scot later expressed his frustration at the timing of the news, which he received barely 30 minutes before kick-off, in the belief it had come from the Football Association's Consensus Panel, a claim swiftly denied by the governing body.
It later emerged that the Black Cats had consulted an independent specialist who by coincidence sits on the FA panel over a potential problem with tests carried out earlier that week, and questions were asked over communication within the club.
Dr Rehman's departure follows that of assistant academy director Danny Philpott last week.
Benteke's injury-time header left Sunderland still waiting for a first Premier League win as Crystal Palace came back from 2-0 down to win
Read the full story ›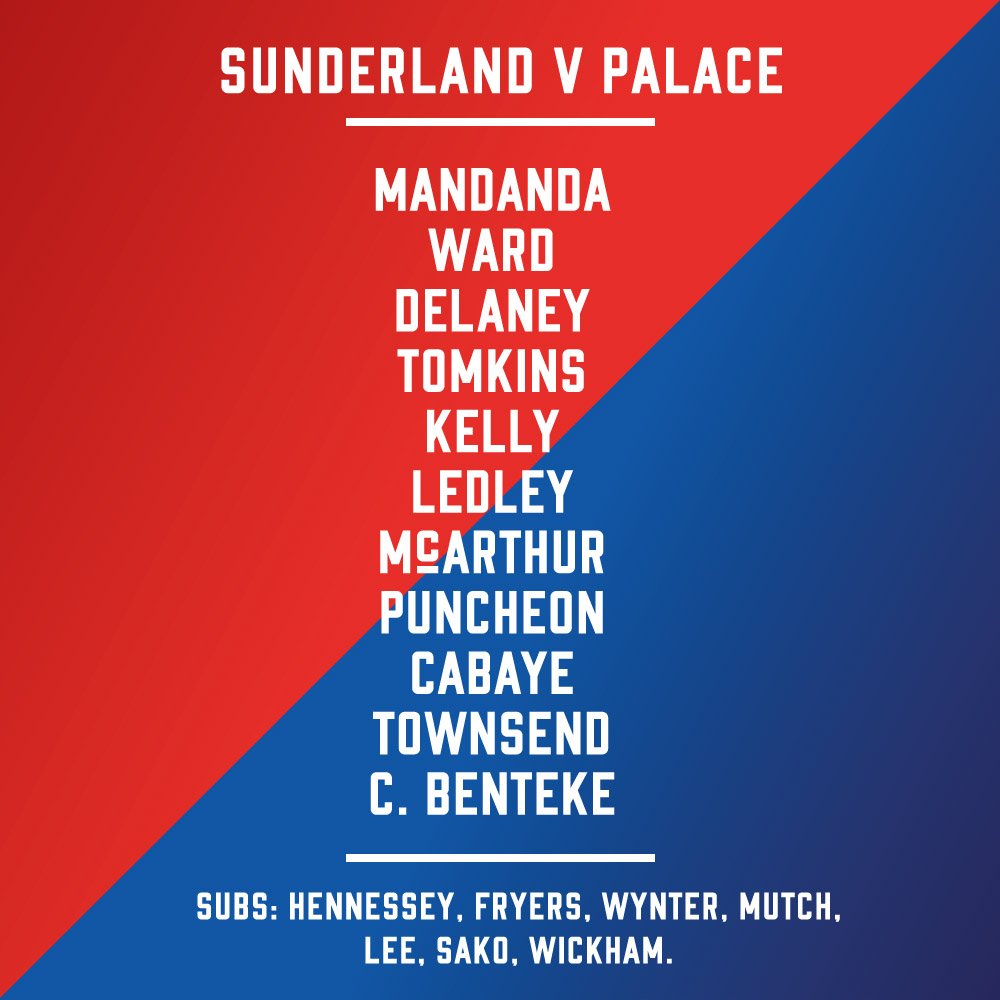 Patrick van Aanholt could return to action on Wednesday night after being withdrawn from the Sunderland team at the last minute on the advice of heart specialists.
Black Cats boss David Moyes cited "medical reasons" after the game but would not elaborate, although he revealed on Tuesday morning that Van Aanholt was stood down after medical chiefs had looked at the results of regulation cardiology tests and decided further investigation was required.
Moyes, who was less than impressed with the timing of the news, said: "He had the statutory checks with the cardiologists and the FA panel of cardiologists looked at it and advised us really late on Sunday that he should not play until further tests had taken place.
"We are just surprised that the FA panel didn't contact me or contact my doctor until 3.55pm on Sunday afternoon. I have never in my career been put in a situation like that ever, so we had that to deal with.
"We just can't understand why the message would come to us at that time, 30 minutes before the kick-off."
However, the FA, which carries out around 1,400 screens across England and Wales each year, has insisted it had no formal involvement in the matter.
A spokesperson said: "This cardiac screen was not conducted as part of the FA's cardiac screening programme, therefore the FA had no involvement in the player's referral, the screening process or the communication of the results with the club.
"On occasion, clubs may seek independent advice on a player's cardiac health from an expert cardiologist who sits on the FA Consensus Panel, which is an expert body in this area.
"Cardiologists who sit on the FA Consensus Panel are hugely respected and vastly experienced specialists who place the patient at the very centre of their care and their only concern will be in regard to the well-being of that individual."
Load more updates