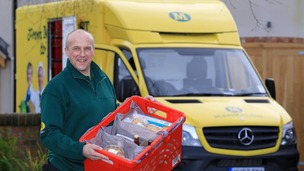 Morrisons belatedly launches its online service. But all supermarket chains are facing greater competition in the delivery market.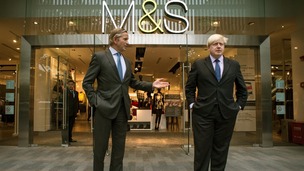 Three of our biggest names have revealed how badly they fared during retailers' most critical period - the run up to Christmas.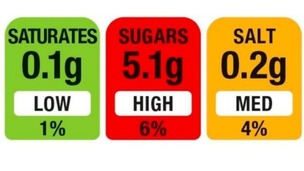 A new food labelling system will be adopted by all supermarkets and some producers to encourage healthy eating. But should it be voluntary?
Live updates
Councils call for tax on large supermarkets
An extra tax on big supermarkets would hit the poorest families hardest, the Government has said.
The Department for Communities and Local Government has rejected calls from 20 local authorities for a new levy on supermarkets to help revitalise local shopping areas.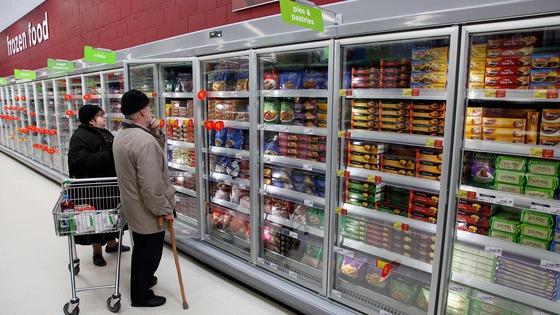 "Imposing new, additional taxes on supermarkets will push up the price of food and the cost of living, hitting low-income families the hardest," a DCLG spokesman said.
He said there were "much better ways to support small shops".
Councils call for tax on large supermarkets
A coalition of 20 councils is calling for a new levy on big supermarkets to pay for improvements in local shopping areas.
The local authorities say the tax could raise money to help revitalise town centres.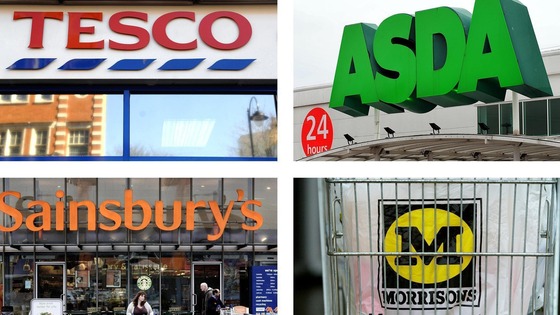 The leader of Derby City Council, which is leading the group, said that life was being "sucked out of the city centre" by big out-of-town stores.
Ranjit Banwait told Radio 4's Today programme the move was a response to "the worst cuts in history" to council funding.
A similar levy is in place in Northern Ireland, while in Scotland health services for smoking and drinking-related disease are partly funded by sellers of tobacco and alcohol.
Advertisement
The heads of some of Britain's biggest supermarkets have admitted they regularly ignore sell-by and best-before dates on food they buy for their own families.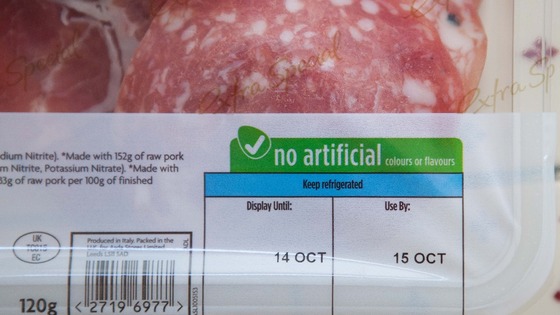 Speaking to the Times magazine, the boss of Morrisons, Dalton Phillips, said he preferred to smell food to see whether it was still OK to eat.
The managing director of Waitrose, Mark Price, said he regularly ate food such as bacon, eggs and vegetables "a day or two after" the use-by date.
The head of the Co-Op's food business, Steve Murrells said: "If you've got food in the fridge, and it's one day past its sell-by date, it's fine."
BHS to join supermarket price wars
The British High Street has "the most competitive food landscape for some time," according to retail mogul Sir Philip Green.
The businessman was under no illusions about how competitive food retail had become in the UK.
There's no point in opening up and getting torn apart because we haven't got competitive prices.

We know what we're going into - the most competitive food landscape for some time.

On the basis that everyone is going into the high street and convenience, maybe it's an opportunity. If you don't buy a ticket, you can't win the lottery.
– Sir Philip Green
BHS to join supermarket price wars
Billionaire Sir Philip Green will reportedly use BHS to start selling discounted food in a bid to join the supermarket price wars.
Read: Supermarkets still feeling impact of horsemeat scandal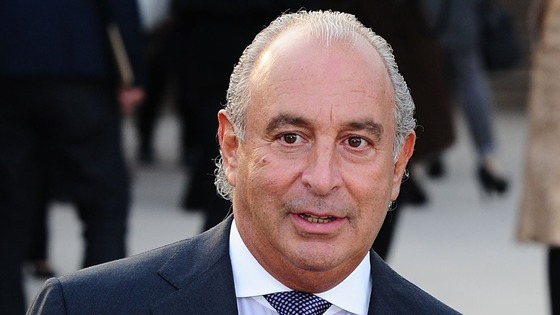 The retail mogul told the Sunday Times the branded goods sold at BHS department stores would be around 10% cheaper than those from Tesco, Asda, Sainsbury's and Morrisons.
Sir Philip, who owns a number of the High Street's big names including Topshop, wants to take on cut price food retailers like Aldi and Lidl.
BHS is to see its first two shops to offer food, in Staines and Warrington, within days, - with plans for about 140 such outlets.
The openings will reportedly see sections of stores set aside for branded products such as bread and cakes, frozen items and soft drinks.
Read: Morrisons vows to take on Aldi and Lidl after losses of £176m
Sainsbury's has won a judicial review in a battle with rival Tesco's over claims about its prices.
The case centres on Tesco's Price Promise, which compares goods at different supermarkets and offer shoppers a refund if they could have bought something more cheaply elsewhere.
Sainsbury's has complained that Tesco do not compare like-for-like products - for instance, Tesco matches prices on its own-brand tea, which is not Fairtrade, whereas Sainsbury's is.
There will now be a hearing into the claims in about six months' time.
Advertisement
Morrisons vows to take on Aldi and Lidl after losses of £176m
Morrisons Chief Executive Dalton Philips said it was investing £1 billion over the next three years in an aggressive price-cutting strategy to take on discounters such as Aldi and Lidl, saying:
We are going to lower our prices on a permanent basis.

The biggest challenge that we face is that there has been a fundamental change in how consumers view discounters.

They are no longer going to them out of necessity. The perception has changed and there is a new price norm.

The rules have changed and we must change too. It is absolutely critical that we begin winning again in our core supermarkets. To do that we must compete on price.
Mr Philips said that after 2015/16 no new supermarkets would be built other than in exceptional circumstances though its network of convenience stores would continue to be developed.
Morrisons vows to take on Aldi and Lidl after losses of £176m
Britain's fourth-biggest supermarket Morrisons slumped to an annual loss of £176 million today amid falling sales and one-off costs of £903 million.
The struggling supermarket fell into the red in the year up to February 2, after a profit of £879 million the year before.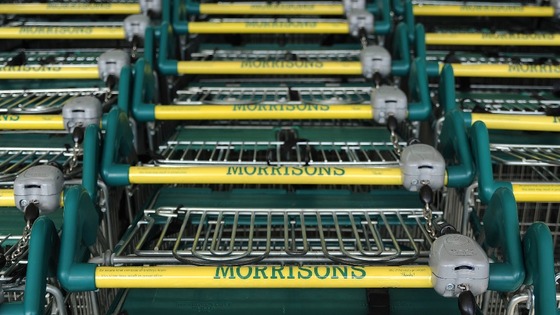 The £903 million charge included write-downs on the value of its stores and its 2011 acquisition of online children's wear retailer Kiddicare, which it now plans to sell in the wake of a poor financial performance.
Like-for-like sales were down 2.8% for the year.
Read: Morrisons boss: 'Wish we'd launched online service sooner'
Supermarkets still feeling impact of horsemeat scandal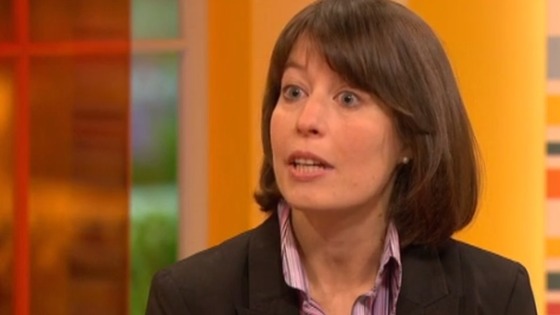 British consumers have access to "perhaps the safest food in the world" after the horse meat scandal, according to a food expert.
Barbara Gallani, from the Food and Drink Federation (FDF) told Daybreak the Government acknowledged there were "some vulnerabilities, some areas where consumers and business are exposed", which they were dealing with after the horse meat scandal.
"The changes that have been put in place are quite wide-ranging; first of all there are more announced audits in businesses. The testing regime has been reviewed, informed by risk assessments that are now based on a much broader range of data.
"What we have learned is a much better sharing of data and intelligence, to make sure we know where the risks are."
Supermarkets still feeling impact of horsemeat scandal
Responding to a study by Which? that highlights the "worrying decline" in local authority food checks a year on from the horsemeat scandal, the Local Government Association said the ultimate responsibility for food safety lies with manufacturers, retailers and suppliers.
Random sampling is just one tool available to councils and a reduction in testing does not mean an increased safety risk to the public.

Targeting high-risk businesses and acting on complaints is a far more effective use of their limited resources and also allows councils to free up responsible businesses from unnecessary inspections and red tape.

It is ultimately the responsibility of food manufacturers, retailers and suppliers to ensure the products they produce or sell comply fully with food law, are fit for consumption and won't risk public safety.
– Nick Worth, the Local Government Association's regulation spokesman
Load more updates
Back to top