Live updates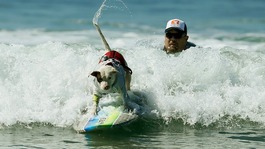 America's best dog surfers competed in the fifth annual Surf City Dog competition this weekend.
Read the full story
Surfers have flocked to Praia do Norte in Nazare in the hopes of catching the world's biggest wave.
Garrett McNamara broke the world record there in 2011 after catching a wave that measured 78-foot.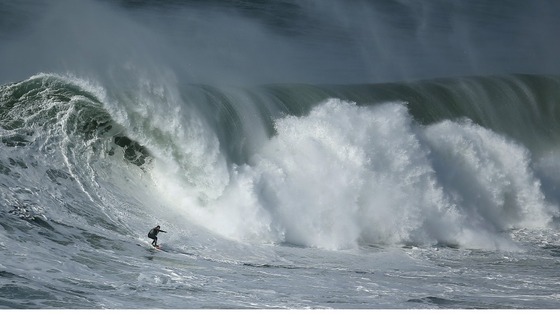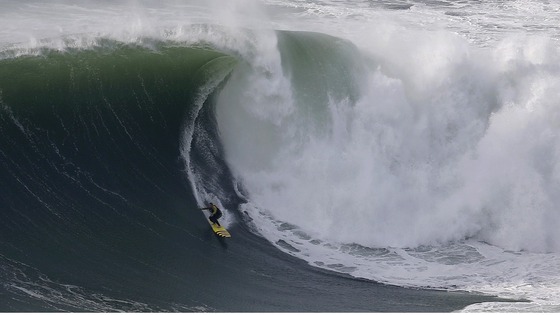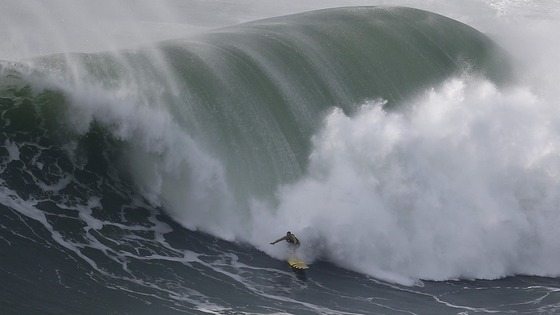 Garrett McNamara is hoping he may have beaten his previous record after he was pictured riding a wave that reportedly measured 100-foot earlier this week.
Watch the video and see pictures of the moment Garrett caught the huge wave.
Advertisement
The thrill-seeker who could have surfed a world record 100ft wave said he felt "overwhelmed" by his extraordinary feat.
Garrett McNamara told surfertoday.com: "I feel very blessed and I feel that we've achieved everything we wanted to do with Portugal and Nazare, especially. We've been planning this for a while and it feels really amazing to share with everybody."
"Personally, it was very challenging. You just have to stay in the moment, stay focused on what you're doing. We're really comfortable here, but some of those waves. We were surfing in zones we haven't surfed, so it was a little overwhelming."
The surfer could break his own world record that stands at 78ft, which he also rode in Nazare at the end of 2011.
Read more on McNamara riding what could be a record breaking 100ft wave.
Professional surfer Garrett McNamara, may have broken his own world record for the largest wave ever surfed, after he caught one that reportedly measured 100ft in Portugal.
But there has been some debate about the actual size of the wave.
In 2011, McNamara broke the Guinness World record for catching a 78ft wave but it was initially thought to be "90ft".
So how do you measure the size of wave?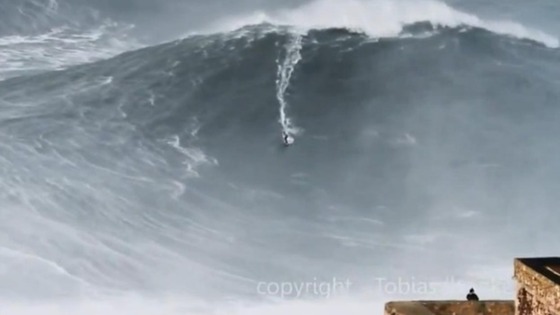 There is no exact science to wave, but according to the Billabong XXL Global Big Wave Awards judging committee - who authenticated McNamara's last record - it involves 'painstakingly' analysing and measuring photographs and video images.
After gaining an approximate objective measurement of the height of the wave and taking into consideration the angle of the photo or video and the height of the surfer, the ride is given an Estimated Face Height in feet.
The measurement panel then aim to come to an unanimous consensus.
*See also: *
Dogs 'hang ten' in San Diego surfing championships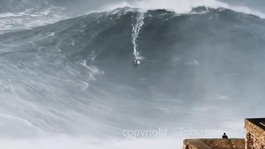 A thrill-seeker could have broken his own world record for the largest wave ever surfed when he caught one that reportedly measured 100ft.
Read the full story
Back to top