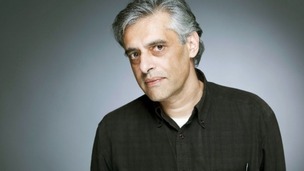 The body of actor Paul Bhattacharjee who disappeared from a theatre a week ago has been found, police said tonight.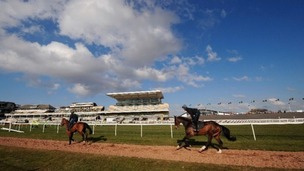 Your guide to all the runners in the John Smith's Grand National at Aintree.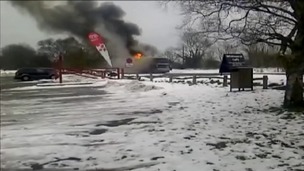 Three children are in hospital suffering from smoke inhalation after a fire broke out on a bus on a school trip.
Live updates
Police concern as three Sussex siblings go missing
Meridian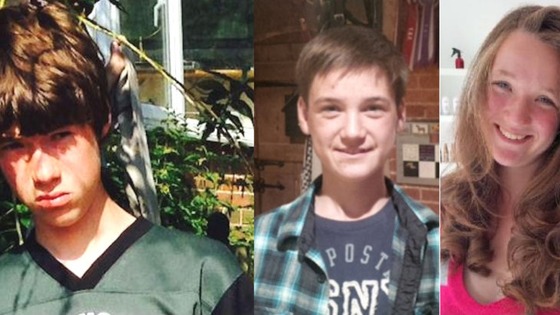 Police are concerned for three siblings who have gone missing in Sussex.
Ben and James Reade, who are 15 and 14, left their home address in North Lane, Guestling near Hastings during the evening on Thursday.
At around 8.30am on Friday their sister Jemima, 16, was being taken to school by her foster mum, when they saw her two brothers in a field near Butcher's Lane.
Jemima got out the car but didn't return.
Sergeant Simon Barden said: "These three teenagers have now been missing since Thursday night and Friday morning and we are becoming increasingly worried about their welfare.
"They were last seen together at about 4pm in the Priory Meadow Shopping Centre on Friday."
Anyone with information can call on 101 or email 101@sussex.pnn.police.uk quoting 1547 of 11/7.
89 prisoners on the run from Ford open prison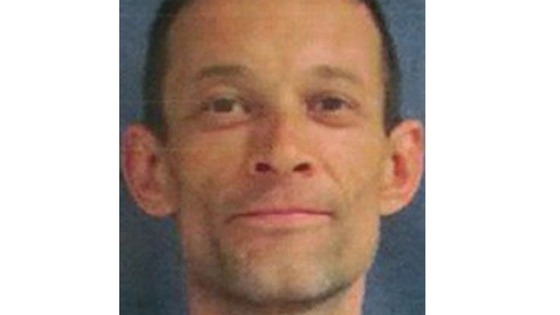 An armed robber serving a life sentence is the latest criminal to go on the run from Ford open prison.
Police say David Blood, 48, said may pose a threat to the public following his escape.
It is thought to be the second time he has absconded from an open prison after going missing from HMP Sudbury in Derbyshire in April 2012.
Blood is described as 6ft 1in tall (1.85m), of small build with brown eyes and cropped black hair. He is known to have links to Staffordshire and Warwickshire.
Advertisement
89 prisoners on the run from Ford open prison
After figures showed 89 prisoners were missing from Ford open prison in Sussex, local MP Nick Gibb expressed concern over how prisoners sent to the institution were chosen.
Mr Gibb, the MP for Bognor Regis and Littlehampton, said: "I'm worried about how prisoners are chosen to be sent to Ford open prison, and that too many are absconding.
"The theory is that these are prisoners who are coming to the end of their sentences and therefore should no longer be at risk of absconding.
"The risk assessment of prisoners who are being sent to Ford open prison is clearly not vigorous enough."
89 prisoners on the run from Ford open prison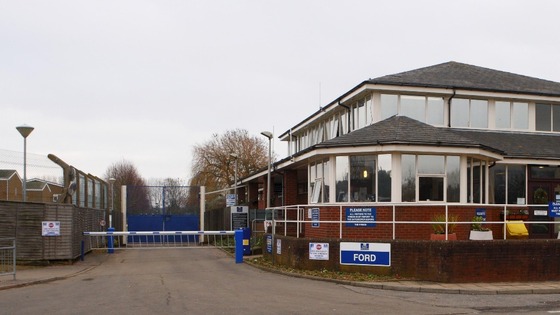 Eighty-nine prisoners are currently on the run from Ford open prison in Sussex, police have said.
Sussex Police confirmed the number to ITV News, and said it was working to ensure "each and every one" is returned.
Earlier this week the force issued an appeal for 57-year-old Robert Donovan, a convicted murderer currently on the loose.
According to reports, the force had known about his absence for four years.
The finding comes after a number of high-profile escapes in recent weeks, including Michael Wheatley - also known as the "skull cracker" - who absconded from Standford Hill open prison in Kent.
'Dangerous' prisoner walked out of prison a month ago
Despite officers searching for 54-year-old escaped prisoner Kevin Brown - who has been described as 'dangerous' - there have been no reported sightings of him, a police spokesman said.
It has been more than a month since Brown walked out of Ford and we still do not know where he is.

He may not be in the county at all or he could be hiding with someone in Sussex. He has friends and family across the South East.

We need to speak to anyone who might have seen him or who has any idea where he could be.

Brown committed very serious offences so has to be considered dangerous.

If you see him, don't approach him but instead find somewhere safe and call 999.

Brown is white, 6ft 1in, and of muscular build, with short dark cropped hair.
– Detective Inspector Dave Wardley-Wilkins

Information to Sussex Police on 101 quoting serial 732 of 10/4, email 101@sussex.pnn.police.uk or call Crimestoppers on 0800 555111.
'Dangerous' prisoner walked out of prison a month ago
Detectives have admitted that they have not been able to track down a "dangerous" criminal who walked out of an open prison more than a month ago.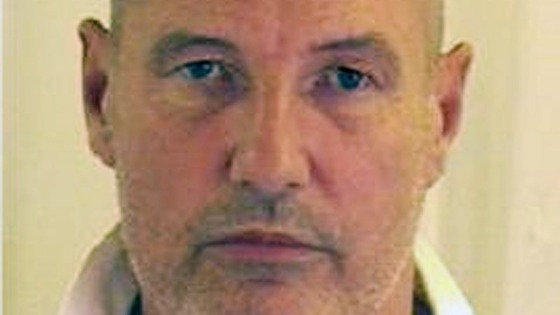 Kevin Brown, who was serving a life sentence imposed at the Old Bailey in 2007 for conspiracy to rob and firearms offences, absconded from Ford Prison, West Sussex, on April 10 and has not been seen since, Sussex Police said.
Despite officers searching for the 54-year-old there have been no reported sightings of him, a spokesman said.
Advertisement
The body of a British tourist who went missing following a night out in the Dutch city of Leiden has been recovered from a canal.
Wayne Davies, 22, went missing after leaving the Hifi nightclub in Leiden, western Netherlands, in the early hours of April 19. His mother raised the alarm the next day as he was due to return to the UK .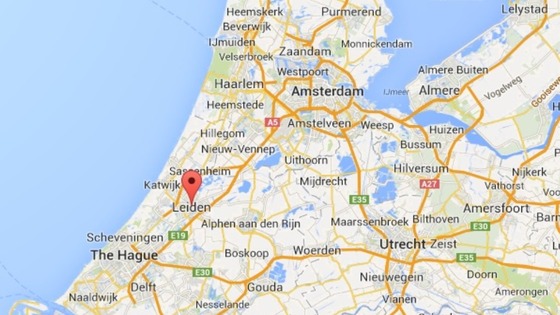 A Foreign Office spokesman said: "We were notified of the death of a British national on 26 April in The Netherlands."
"We are providing consular assistance to the family at this difficult time."
Detectives believe that Mr Davies, an apprentice plumber from East Grinstead, Sussex, could have fallen into the city's extensive network of canals and waterways.
A man has died after being struck by a police car in Hastings, East Sussex.
The victim, believed to be local and in his 40s died at the scene despite efforts to revive him by police officers and paramedics.
The police car, carrying two local officers, was responding to a report that a car being driven by a disqualified driver had been seen in the area. One of the officers was slightly injured in the collision
A sex offender has gone on the run after pleading guilty to having sex with an underage girl.
James Dunham, 33, absconded from Lewes Crown Court on Thursday after admitting the charge.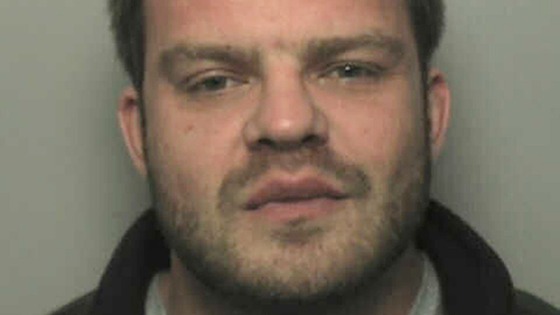 Sussex Police said Dunham, from Eastbourne, East Sussex, was given bail and told to remain in the court building to discuss the case with his solicitor, but he has not been seen since.
Dunham, who is not believed to present a physical risk to the general public, is described as white, 5ft 10in, of medium build, with green eyes and short brown hair.
Sussex Police are urging anyone who has seen Dunham or knows where he may be to contact them on 101 or or call Crimestoppers on 0800 555111.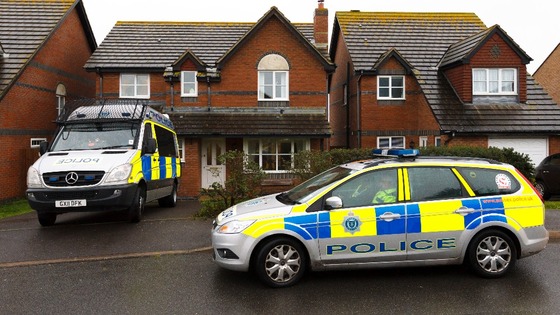 The family of Valerie Graves, 55, who was murdered while house-sitting for friends in West Sussex have paid tribute to "a free spirit who enjoyed her life."
Load more updates
Back to top