Live updates
James Arthur wins X Factor
Heading back to zee hometown swindooonn! First stop my ...old work place ASDA Walmart at 10 o'clock!! :-) #excited woooo
For ongoing coverage of Jahmene's return to Swindon visit ITV West.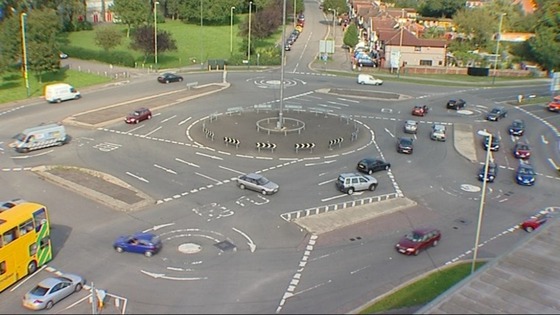 A roundabout which made it into the top 10 of 'Britain's Scariest Junctions' has reached its 40th anniversary.
Nicknamed the 'Magic Roundabout', the site has become one of Swindon's most iconic landmarks - with no fewer than six turnings.
Advertisement
Two more teenagers aged 17 and 19 have been arrested over the murder of man found lying in the street with stab wounds in the early hours of Wednesday morning.
Officers were called to the scene in Rodbourne, Swindon, following reports of an assault.
They found Charles Millar, 44, who was known as Roger, lying in the street and gave him first aid until an ambulance arrived.
Mr Millar, from East Street, Swindon, was taken to hospital, where he was pronounced dead shortly afterwards.
Two men, both aged 18, were arrested after being stopped by officers near the scene, a Wiltshire Police spokesman said. The pair remain in custody.
Wiltshire Police have said that the owners of a dog that mauled a toddler in Swindon have not committed any offences in relation to the dog.
Two-year-old Keiron Guess suffered serious facial injuries after he was attacked in his neighbour's back garden around 6pm on Tuesday. He was rushed to hospital for emergency treatment.
The boy's Grandfather has spoken to ITV Meridian of his anger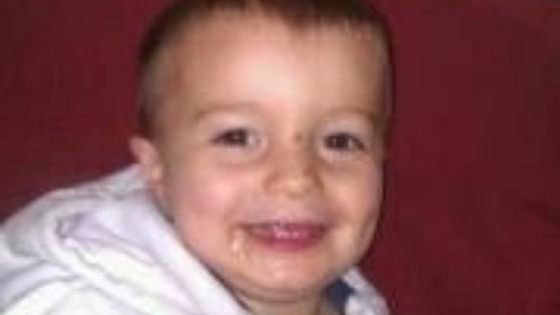 In the police statement, Chief Inspector Keith Ewart said: "The Dangerous Dogs Act 1991 does not apply because the dog was on private premises at the time of the incident.
"In this case the animal was voluntarily surrendered to the police and was examined and found to be a Staffordshire bull terrier. It is not illegal to own a Staffordshire bull terrier. However the dog was destroyed with the full consent of the owner."
He also revealed that police attended the same address in September last year to determine whether the dogs were illegally bred.
A two-year-old boy viciously attacked by a dog has undergone surgery after one of his ears and part of his nose were torn off.
It is believed the boy also had serious damage to one of his eyes.
The toddler was attacked by a Staffordshire bull terrier in a neighbour's back garden in Swindon.
Jailed drink-drive goalkeeper row
A goalkeeper who killed two young brothers while he was drink-driving has been offered an opportunity to train with Swindon Town football club.
The club's interim chairman, Jeremy Wray, said Luke McCormick had been coming to the club on day-release since January and that once he is freed he will be training with the team but nothing more.
He said: "There is absolutely nothing more at this stage. People are getting ahead of themselves."
He added: "Luke is very contrite and full of remorse. He wants to give something back."
Advertisement
Jailed drink-drive goalkeeper row
Swindon Town's interim chairman Jeremy Wray said Luke McCormick's move to the club was a chance for the goalkeeper to "give something back".
Our view is that it is very easy to say that it's too difficult a subject to bother with. We debated it and came up with our view. We thought long and hard about it, and it has to be made clear that everybody's thoughts can only go to the family of those two young boys and their father who was badly injured.

Tragedy is a word used too often, but this was a tragedy and it can never be changed. He will live with what has happened every day of his life but he has the chance to give something back, to show the tragedies of drink-driving.
Jailed drink-drive goalkeeper row
The mother of two children who were killed in a car crash caused by footballer Luke McCormick said it was "like being hit in the stomach" when she heard the goalkeeper would be joining Swindon Town this summer.
It never seems to stop. The minute we think we are getting back on track, we are told something like this. It's like being hit in the stomach. One of McCormick's main points in his plea was that he will never play football again - that was obviously completely wrong.

My sons loved playing football and played every day. My husband can't even kick a ball now either, he struggles to walk. And McCormick's been playing since January. He was meant to be on day-release doing things to put good back into the community to repay for what he has taken from us. But he is off playing football.
– Amanda Peak speaking to The Sun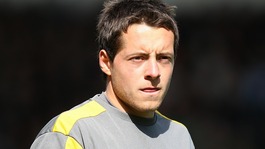 The mother of two boys killed in a car crash caused by footballer Luke McCormick has criticised his likely move to Swindon Town.
Read the full story
Load more updates
Back to top