Mohammed Shakiel estimates that more than half of those he has pulled from the rubble of wrecked buildings are under five-years-old.
Read the full story ›
Despite her smile, at just four, Mariah has only known life under fire in Syria and her family fear she will "carry very bad memories".
Read the full story ›
Advertisement
Islamic State have claimed responsibility for a large suicide truck bomb blast that is believed to have killed nearly 50 people and wounded dozens more in the Syrian city of Qamishli.
The British-based Syrian Observatory for Human Rights said the attack near a Kurdish security forces headquarters was the deadliest of its kind in the city for years.
ITV News has collected testimonies from some of the 200,000 civilians trapped in the Syrian city as a humanitarian catastrophe unfolds.
Read the full story ›
The United States has said it will investigate the claims of mass casualties near the northern city of Manbij.
Read the full story ›
Advertisement
President Assad said winning the war depended on "how long are the supporters of the terrorists are going to keep supporting them?"
Read the full story ›
Lena Headey, Maisie Williams and Liam Cunningham have called on EU leaders to do more to help Syrians stranded in refugee camps.
Read the full story ›
Islamic State (IS) has claimed responsibility for twin suicide and car bomb blasts that left at least eight dead and scores wounded in a Damascus suburb in Syria.
The claim was reported by the Amaq News Agency, which is linked to the group.
The attacks occurred in Sayyida Zeinab, home of Syria's holiest Shi'ite Muslim shrine.
The first attack was carried by an attacker wearing an explosives belt and took place at the entrance of to the suburb.
The second car bomb blast was detonated in al-Teen street, close to the shrine, the Sana news agency reported.
Food aid has been delivered to the besieged Syrian town of Daraya for the first time in four years.
The Syrian Arab Red Crescent (SARC) said the food delivery was co-ordinated with the United Nations in Damascus and took place shortly before midnight on Thursday.
They added medical supplies were also delivered.
Last week, a joint convoy of the UN, the International Committee of the Red Cross and SARC reached Daraya and delivered medicines, vaccines, baby formula, and "nutritional items for children" - but no food.
The UN estimates that 4,000 to 8,000 people still live in Daraya, which has been subject to a crippling government blockade since the 2011 uprising against president Bashar Assad.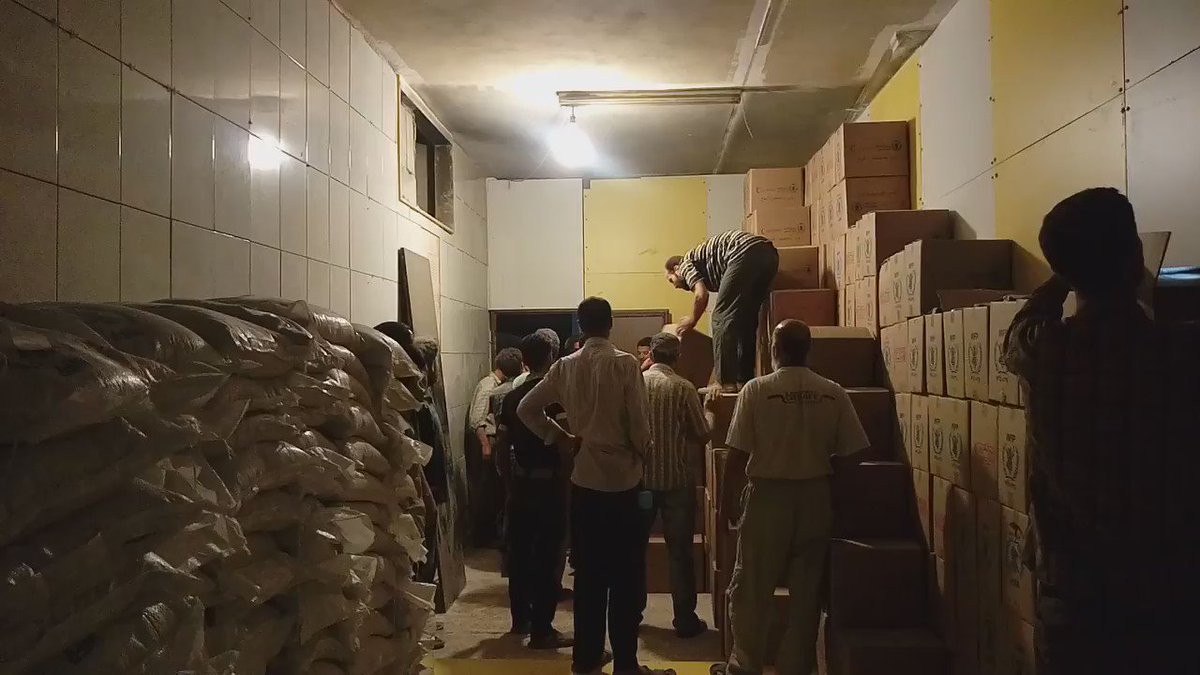 Load more updates