Syria group 'hacks' US websites
The New York Times called the attack on its website "a big deal" after a group claiming to be the Syrian Electronic Army caused disruption.
Marc Frons, chief information officer for The New York Times Company, said: "In terms of the sophistication of the attack, this is a big deal.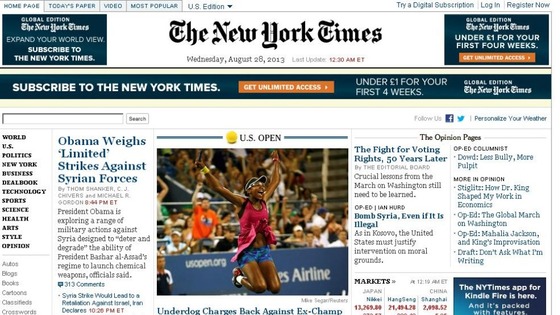 "It's sort of like breaking into the local savings and loan versus breaking into Fort Knox.
"A domain registrar should have extremely tight security because they are holding the security to hundreds if not thousands of websites."