At least 24 killed in underground Taiwan gas explosions
Taiwan's president promised "tough measures" to prevent an incident like the gas blasts which rocked the port city of Kaohsiung from happening again.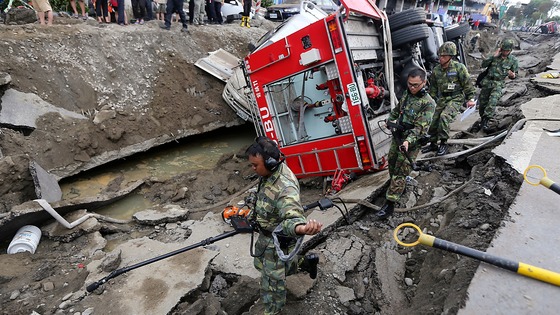 Speaking on local television, Ma Ying-jeou said: "We will make further arrangements and inspections to avoid this kind of disaster from occurring again,"
Rescue authorities said police and soldiers had been drafted in to help firefighters after the midnight explosion and blaze gutted a district in the port city of Kaohsiung packed with shops and apartment buildings.
At least 25 people were killed by the gas leak, including four firefighters and 267 were injured by the blast.