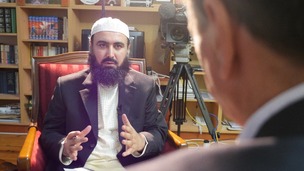 In a rare interview, ITV International Correspondent John Irvine spoke to Taliban veteran Agha Jan Motasim about Afghanistan's future.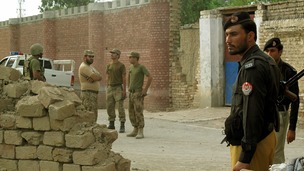 They knew it was coming. Pakistani officials received intelligence of an impending attack on the jail two weeks ago.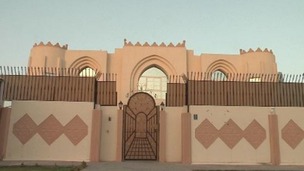 Official peace talks on Afghanistan between the United States and the Taliban were delayed today, amid a row about an office.
Live updates
The Pakistani Taliban said today they are planning a wave of revenge attacks against the government after naming hardline commander Mullah Fazlullah as their new leader.
"We will target security forces, government installations, political leaders and police," said Asmatullah Shaheen, the head of the Taliban shura, or council.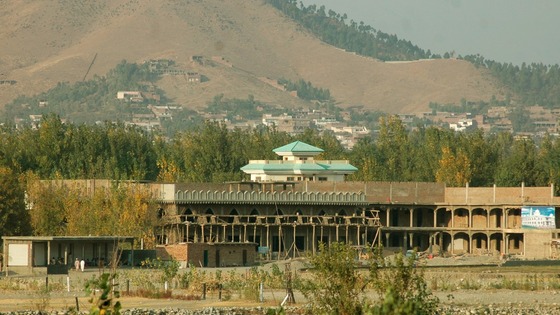 The Pakistani Taliban have elected Mullah Fazlullah, a ruthless commander from the Swat Valley, as their new leader following the death of Hakimullah Mehsud in a US drone strike last week, a Taliban spokesman said.
"Fazlullah is the new TTP (Pakistani Taliban) chief," he said. "The decision was taken at a shura meeting today."
Mullah Fazlullah was thought to have briefed the two assassins sent to kill schoolgirl Malala Yousufzai, who now lives in Britain after recovering from gunshot wounds to the head.
Advertisement
Taliban replace killed leader
The Pakistani government says the killing of Hakimullah Mehsud is a US bid to derail planned peace talks. Some lawmakers have demanded the blocking of US supply lines into Afghanistan in retaliation.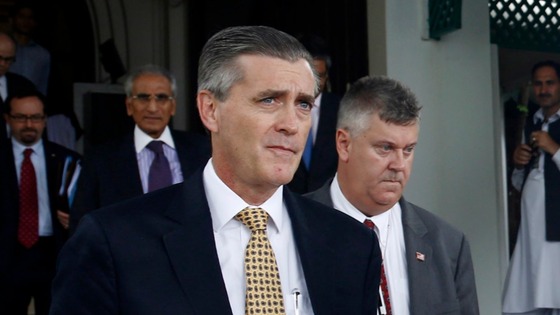 "The murder of Hakimullah is the murder of all efforts at peace," said Interior Minister Chaudhry Nisar. "Americans said they support our efforts at peace. Is this support?"
Despite Mehsud's reputation as an uncompromising commander, Pakistan's new government had vowed to try to stop the violence through peace talks and it reacted angrily to his death.
Shah Farman, a spokesman for the government of the northwestern province of Khyber Pakhtunkhwa, said provincial lawmakers would pass a resolution on Monday to cut NATO supply lines into landlocked Afghanistan. A major one passes through the nearby Khyber Pass.
Taliban replace killed leader
The Pakistani government has summoned the US ambassador to protest over the death of Taliban leader Hakimullah Mehsud in a drone strike, it announced today.
A statement from the Foreign Office said Friday's strike was "counter-productive to Pakistan's efforts to bring peace and stability to Pakistan and the region."
Mehsud was head of the Pakistani Taliban, an insurgent group that has beheaded Pakistani soldiers and killed thousands of civilians in suicide bombings. The group also directed a failed attempt to bomb Times Square in New York.
Taliban replace killed leader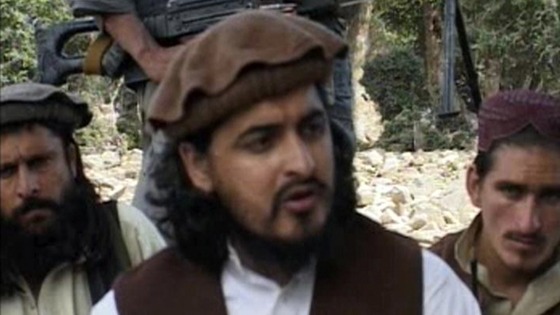 The head of the Pakistani Taliban, Hakimullah Mehsud, was among four people killed in a US drone strike in the North Waziristan region today, security sources have said.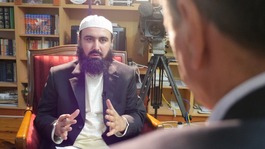 In a rare interview, ITV International Correspondent John Irvine spoke to Taliban veteran Agha Jan Motasim about Afghanistan's future.
Read the full story
Advertisement
Pakistani schoolgirl Malala Yousufzai has retold the harrowing story of the day she was shot in the head by the Taliban a year ago.
The 16-year-old, who is not able to remember the moment she was shot, told the BBC's Andrew Marr how a Taliban gunman came aboard her school bus and asked "Who is Malala?"
Read: Malala reunited with friend injured in same Taliban attack
Pakistan frees key Taliban leader
There are reports of as many as 18 attackers being involved in the shooting, including one woman.
Pakistan frees key Taliban leader
There has been no confirmation of Taliban co-founder Mullah Abdul Ghani Baradar's whereabouts after he was freed by Pakistani officials.
Sources in Pakistan have said he could be sent to Turkey or Saudi Arabia to help kick start peace talks with the Taliban after negotiations in Doha broke down.
His freeing is at the heart of efforts to kick-start a stalled peace process as anxiety grows over the country's security, with international troops preparing to pull out of Afghanistan at the end of next year.
A spokesman for Afghan President Hamid Karzai hailed his release:
The Afghan government welcomes Pakistan's decision to release Mullah Baradar. This release has occurred because of the Afghan government's consistent pressure requesting that Mullah Baradar be set free.
Pakistan frees key Taliban leader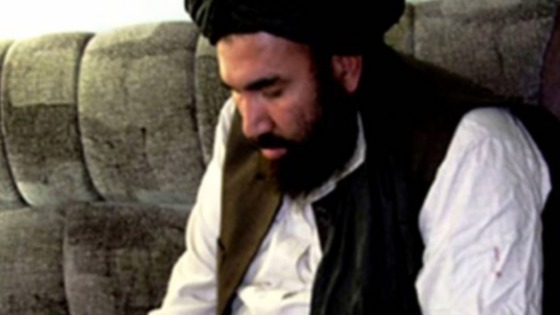 Former Taliban second-in-command Mullah Abdul Ghani Baradar has been released by Pakistan in a bid to help deliver peace in Afghanistan.
The release of Baradar, one of the founders of the notorious insurgency, has been hailed by Afghan President Hamid Karzai.
It is hoped the move will help tempt moderate Taliban leaders to the negotiating table after more than a decade of conflict.
Load more updates
Back to top