Singer Taylor Swift has responded to rumours her legs are insured for $40m by posting a picture of a nasty scratch from her cat.
Read the full story ›
Taylor Swift has been awarded International Female Solo Artist at tonight's Brit Awards - her first ever Brit.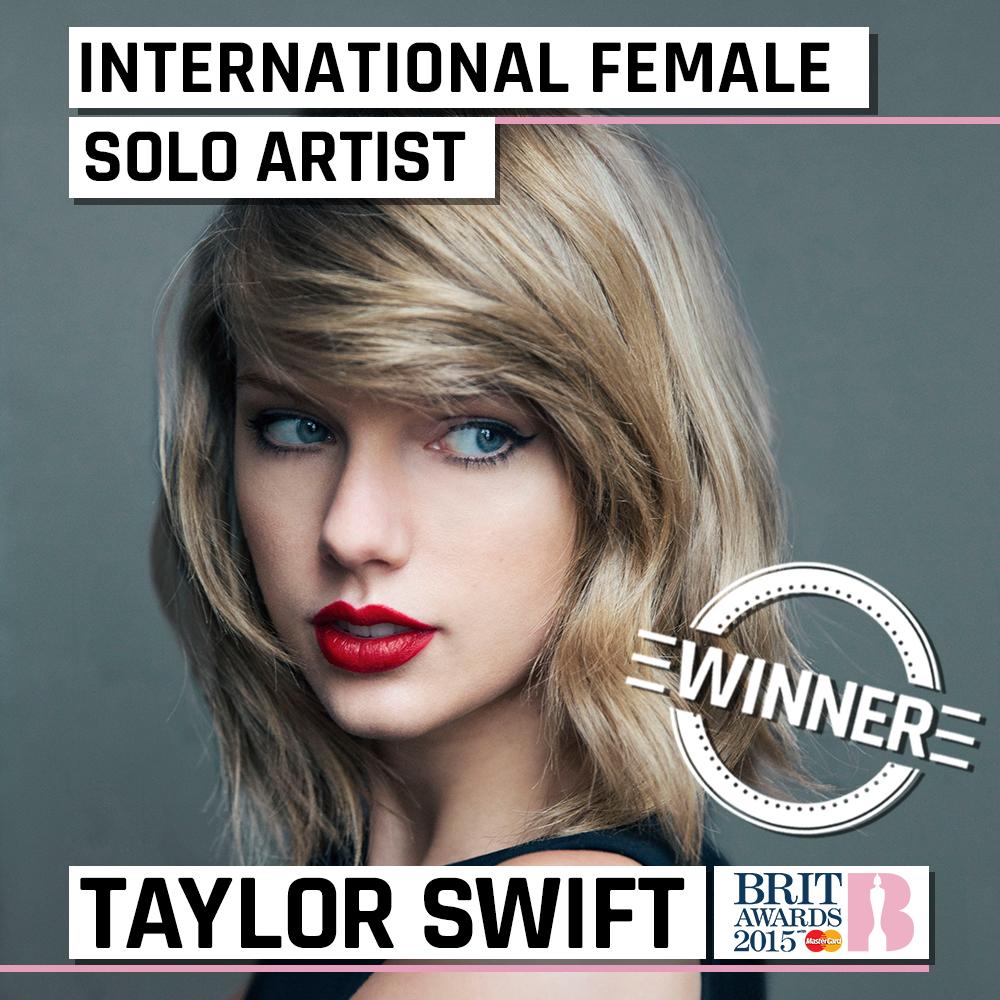 "This is my first Brit Award ... I'm so happy," she beamed, before thanking Ed Sheeran for taking her "to the pub".
Shortly after Ant and Dec joked about Kanye West managing to stay firmly in his seat this time.
Advertisement
The Brit Awards 2015 kicked off with dancing waiters, hosts Ant and Dec and a robust performance from Taylor Swift.
Swift opened the show, which is being shown live on ITV, with her track Blank Space.
Singer Taylor Swift has been named Woman of the Year at tonight's Elle Style Awards.
Read the full story ›
The hilarious clip was filmed by a police dash cam and has now been watched more than 400,000 times on YouTube.
Read the full story ›
Advertisement
Taylor Swift's music ban means she joins 9 other artists who have taken a stance against streaming site Spotify.
Read the full story ›
US pop star Taylor Swift has cancelled her upcoming gig in Thailand because of the military coup in the country.
The concert in Bangkok would have been on the night of June 9, but the country is under a night-time curfew.
I'm sending my love to the fans in Thailand. I'm so sad about the concert being canceled.
Prince William performed an impromptu rendition of Living On A Prayer with Jon Bon Jovi and pop star Taylor Swift.
Read the full story ›
Prince William enjoyed the company of stars Jon Bon Jovi and Taylor Swift during a charity gala in Kensington Palace.
The trio were the main attractions at the Winter Whites Gala in Kensington Palace to support homeless charity Centrepoint.
William met Bon Jovi and Swift at the State Apartments before hitting the red carpet.
Other guests included Benedict Cumberbatch, James Blunt and Tinie Tempah.
The Duke of Cambridge stopped to acknowledge one of the men who was helping to create fake snow as the guests arrived.
Gerry Glynn, who was blowing the soap and water mix over guests, said he was shocked the prince stopped to speak to him.
"He was very impressed with the snow," Mr Glynn laughed.
Load more updates