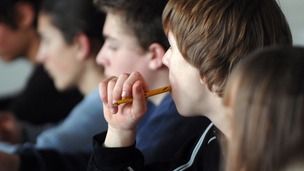 There are dangers in the chief inspector's suggestion of 'parachuting' top teachers into struggling schools, says union official Nansi Ellis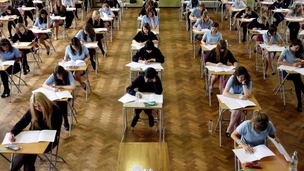 Some secondary school teachers were guilty of "significantly" over-marking pupils' GCSE English work in a bid to boost results, Ofqual said.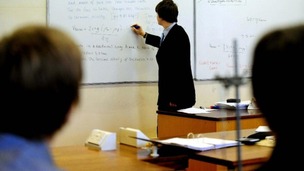 Trainee teachers are set to face more difficult tests in English and maths before they are allowed to start training in the profession.
Live updates
A veteran geography teacher sacked from a school for hitting and pushing pupils has been banned from the classroom for nine months.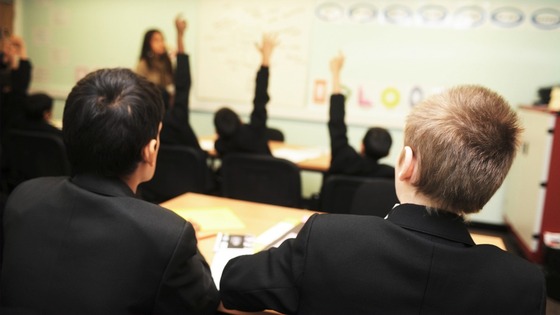 Berrie Mugford, from Bristol, was first sacked for gross misconduct in 2006. The former long-standing head of geography at Caldicot School in Newport, south Wales, hit a schoolboy on the head while on a final warning for a series of alleged pupil assaults.
Mr Mugford had said the incident, described in the teaching council hearing as an "open-handed slap", was a "playful gesture".
He went on to work as a supply teacher several years later.
The professional panel was told Mr Mugford threatened a pupil at the Oasis Academy in Bristol in April 2012, telling him: "If there is one boy in the world I would like to punch it's you".
Mr Mugford could be back in the classroom next year. The panel said his behaviour was not "fundamentally incompatible" with being a registered teacher.
To be re-listed on the teaching register he must successfully complete a programme of training in classroom and behaviour management.
Teachers and postal staff strike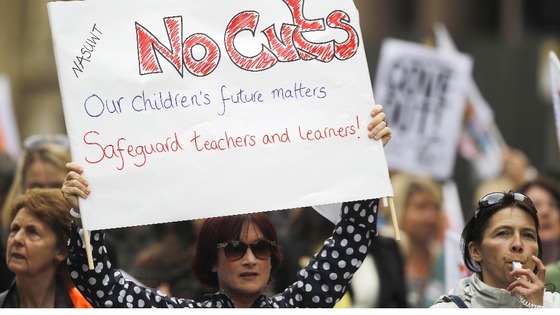 The UK's two largest teaching unions are staging strikes on Tuesday.
The NUT and NASUWT will strike in the Eastern, Midlands, Yorkshire and Humberside Government regions.
For more on the areas affected visit ITV Central or ITV Tyne Tees.
Advertisement
Teachers and postal staff strike
Britain's two largest teaching unions are planning strike action on the 1st and 17th of October.
Teachers and postal staff strike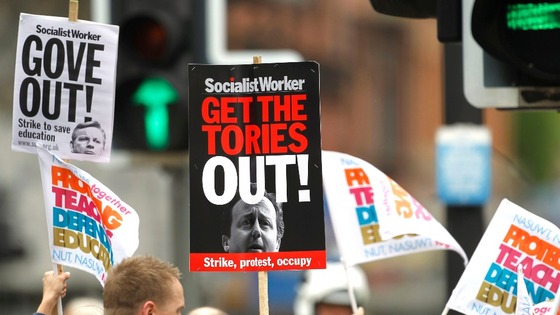 Members of the two biggest teachers' unions will strike in parts of England on Tuesday. The action, by members of the National Union of Teachers and the NASUWT will affect schools in Eastern England, the Midlands, and Yorkshire and Humberside.
A further strike will be held on October 17 in the North East, Cumbria, London, the South East and South West. The unions are embroiled in a long-running dispute over pay, pensions, working conditions and jobs.
Teachers and postal staff strike
The current bout of industrial unrest will be stepped up this week when teachers and post office workers will go on strike in separate disputes over issues including pay and jobs.
Members of the Communication Workers Union at Crown Post Offices will walk out tomorrow in protest at plans to close or franchise over 70 branches, as well as over pay.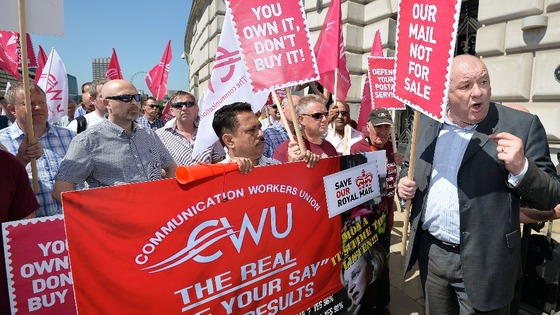 It will be the 12th round of stoppages since Easter, while staff are also taking other forms of action including a sales ban on financial products and services.
Teachers to strike in Autumn
Education Secretary Michael Gove has accused teaching unions of getting an "ideological kick" over plans to strike in the autumn.
Speaking at an event in central London this morning, Mr Gove said unions had "no excuse for going on strike":
"What is the complaint that teachers have? Is it that pensions are poor?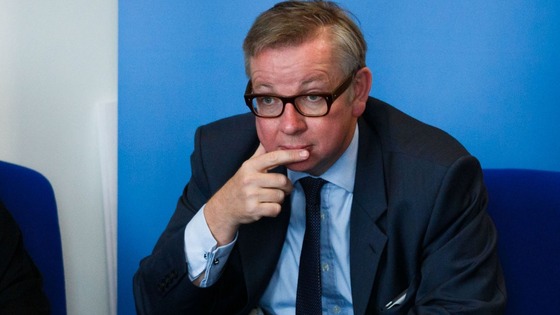 "It has been pointed out that even after recent changes, teachers have better pensions than the majority in the public and private sectors."
The Education Secretary insisted he was willing to meet with union bosses for talks at "any time, any place anywhere to get them to see the error of their ways."
Advertisement
Teachers to strike in Autumn
It is disappointing that the NUT and NASUWT are striking over the Government's measures to allow heads to pay good teachers more.

In a recent poll, 61% of respondents supported linking teachers' pay to performance and 70% either opposed the strikes or believed that teachers should not be allowed to strike at all.
– Department for Education spokesperson
Teachers to strike in Autumn
Teachers will stage two days of walkouts in October in a row over pay, pensions and workload.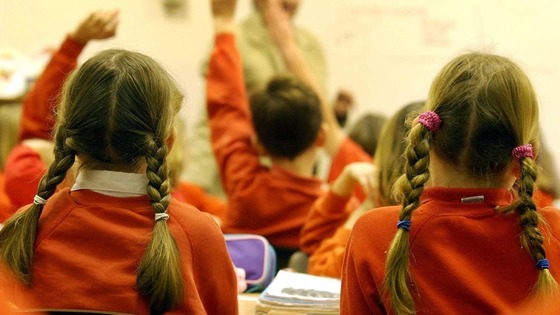 Two teaching unions have announced that their members in eight areas of England will strike in October with thousands of pupils set to be affected.
Unions NUT and NASUWT said members in the East Midlands, West Midlands, Yorkshire and Humberside and the Eastern region will take part in a walkout on October 1.
Those in the North East, London, the South East and the South West will strike on October 17.
A national strike is likely to follow and take place before Christmas.
Teachers to strike in Autumn
The two largest teachers' unions, who have announced they will go on strike before Christmas, have criticised Education Secretary Michael Gove for his "relentless attack" on the profession.
The Secretary of State needs to take seriously the very deep concerns and anger of teachers and school leaders.The relentless attack on the teaching profession is damaging the morale of teachers and undermining the education of pupils.

The Secretary of State has the opportunity to avoid further national strike action by demonstrating that he is willing to engage seriously on the issues that we have put to him.
– Chris Keates, General Secretary of the NASUWT
Michael Gove is well aware that under his time as Education Secretary, teacher morale has plummeted. Teachers are angry at the Government's continual undermining of their pay, pensions and working conditions.

Strike action is always a last resort for teachers and they are very well aware of the difficulties that this causes for parents and pupils. Teachers, however, have been left with no option. If we do not take a stand now to defend the profession, then the consequences for teacher recruitment and education will be disastrous for all.
– Christine Blower, General Secretary of the NUT
Teachers to strike in Autumn
The two largest teachers' unions have announced a national strike in England before Christmas over working conditions.
The NUT and NASUWT represent nine out of 10 teachers in the country.
Load more updates
Back to top