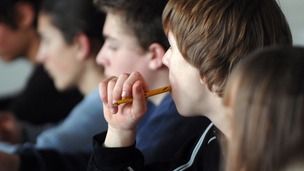 There are dangers in the chief inspector's suggestion of 'parachuting' top teachers into struggling schools, says union official Nansi Ellis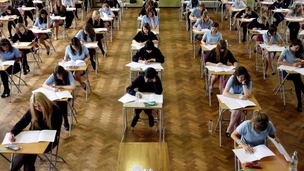 Some secondary school teachers were guilty of "significantly" over-marking pupils' GCSE English work in a bid to boost results, Ofqual said.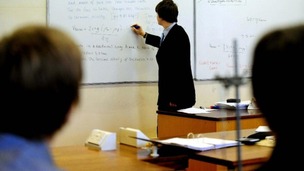 Trainee teachers are set to face more difficult tests in English and maths before they are allowed to start training in the profession.
Live updates
More than 5,000 untrained teachers allowed to work in academies and free schools under the Government's education reforms will be told they must gain a formal qualification or face the sack if Labour win the next General Election.
Shadow education secretary Stephen Twigg said it was "unacceptable" that a Government which claimed it wants to raise standards in the classroom lets teachers who lack the proper training work in state-funded schools.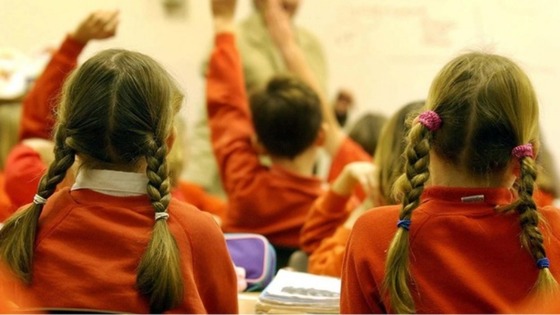 Mr Twigg told The Observer: "It is shocking that this government is allowing unqualified teachers into the classroom.
"High-quality teaching is the most important factor in improving education. We need to drive up the quality of teaching, not undermine it".
He said that during the first two years of a Labour government, unqualified teachers would be given access to training. If they have still not qualified at the end of that period, they would no longer have a job.
Former members of the Royal Navy, British Army and Royal Air Force could now find it easier to train to be teachers.
New scheme Troops to Teachers will provide training opportunities to highly-skilled service leaders, and the programme includes extra benefits such as salaries while training and bursaries.
There are two routes through to taking the course:
From September 2013, former service leaders with degrees will be able to enroll on teacher training programmes with additional training and £2,000 bursary uplifts.
From January 2014, former service leavers without degrees will be able to enroll on a two-year, school-based, paid training programme.
They will be the only people able to start training as a teacher without a degree and be qualified within two years.
Advertisement
Teachers to stage summer strike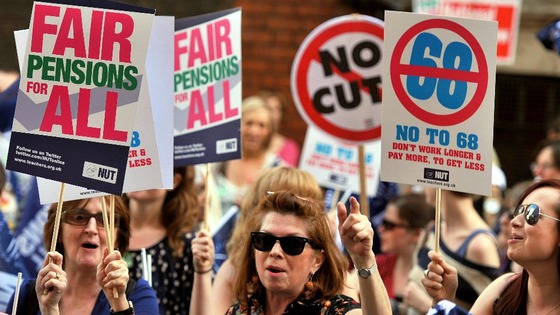 The head of the NASUWT teachers' union, Chris Keates, has accused the Education Secretary Michael Gove of "recklessly pursued a relentless attack on the profession".
He called on Mr Gove to respond to the union's "reasonable demands" in order to avoid "widespread disruption in schools" this summer.
NUT head Christine Blower warned that the pensions situation and increased workload is "making teaching an unsustainable option for many".
Teachers to stage summer strike
The two largest teaching unions, NUT and NASUWT, have announced a series of industrial actions in response to their dispute with the government over pay, pensions and workload.
The actions include:
National rallies across England and Wales in April and May
National strikes starting in the North West on June 27
If the Education Secretary does not "respond positively to the unions' demands" there is also a chance of further strike action in the Autumn term, including a one-day nationwide strike.
Teachers to stage summer strike
Teachers in England are to stage a series of strikes in the summer, the National Union of Teachers and the NASUWT announced today.
The strikes are part of a continuing row over pay, pensions and workload.
Teacher morale in England and Wales is "dangerously low", and has "declined dramatically in recent months", according to a new survey.
More than half of 804 teachers (55%) polled by YouGov for the National Union of Teachers described their morale as low or very low.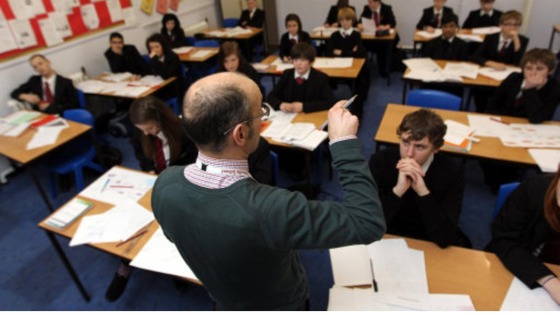 It also revealed that the majority of teachers feel untrusted by Government and unconvinced of Michael Gove's education policies.
Advertisement
Gove's striking teachers warning
The Education Secretary, Michael Gove, has written to schools to advise headteachers that they could dock the pay of NUT and NASUWT members of the taking part in action short of a strike, following advice from Government lawyers.
Mr Gove said work-to-rule action which has been taking place since October over a range of issues including pay, pensions, job losses and workload, was threatening the quality of pupils' education.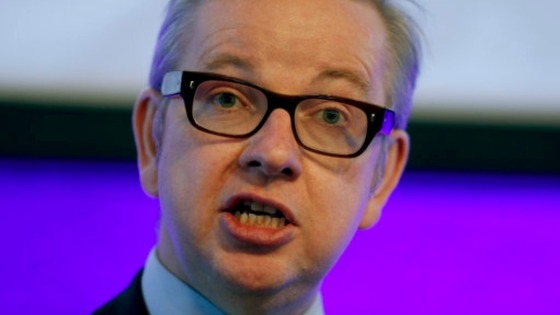 In his letter, he said: "I respect the right of teachers to take industrial action, but this action short of a strike lacks a clear purpose or even a set of coherent aims.
"The legal position is clear: teachers who are following this industrial action are very likely to be in breach of their contracts. Pay deductions represent a lawful response, and the advice sets out how deductions can be made in a proportionate and reasonable way".
A full-scale conflict is being prepared so that the government can smash the "destructive power" of teaching unions and force through reforms on pay, according to a newspaper report.
Education secretary Michael Gove has put his department on a "war footing" as he plans to tie pay to performance in the classroom, according to sources cited in The Sunday Times (£).
It said that the reform announced in last week's autumn statement is one of the most far-reaching overhauls of pay in the public sector.
Teachers 'over-marked' GCSEs
Michael Barry, the headteacher of St Matthew Academy in Blackheath, London, tells ITV News that Ofqual's findings have "tarnished the teaching profession" and says the body should have resolved the issue by re-grading the GCSE English exams.
Teachers 'over-marked' GCSEs
Pupils from St Matthew Academy in Blackheath, London, tell ITV News about the pressures they are facing now that their GCSE English results have been downgraded by the exams regulator.
Load more updates
Back to top