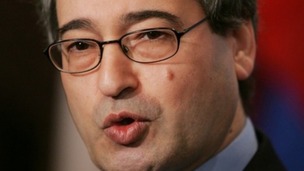 There is little surprise about Syria's revelation that western intelligence officers have come to call about "security co-operation".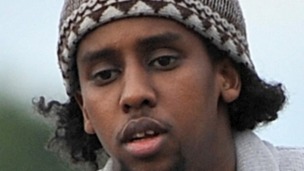 Terror suspect Mohammed Ahmed Mohammed remains on the run after evading surveillance at a London mosque.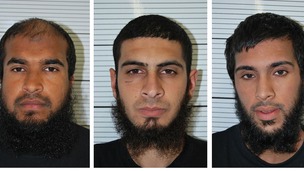 Six Islamist extremists have been sentenced to between 18 years and 9 months and 19 and a half years at the Old Bailey in London.
Live updates
Terror arrest at Stansted Airport
A man who has been arrested at Stansted airport on suspicion of being involved in terrorism offences was returning from Istanbul, Turkey.
Officers for the Metropoiltan Police's Counter Terrorism Command stopped the 21-year-old at 8.40pm on Sunday 19 January following his return from Istanbul via Stuttgart, Germany.
He was subsequently arrested by officers at 1.10am today and taken to a London police station where he remains in custody.
The arrest was not in response to any immediate threat or risk.
Detectives have carried out searches of three addresses in connection with the investigation, Scotland Yard said.
Terror arrest at Stansted Airport
A 21-year-old man has been arrested at Stansted Airport on suspicion of being involved in the commission, preparation and instigation of terrorism offences, Scotland Yard said.
Advertisement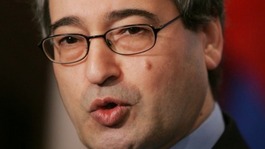 There is little surprise about Syria's revelation that western intelligence officers have come to call about "security co-operation".
Read the full story
The Metropolitan police will be putting high visibility patrols in crowded places across the capital to raise awareness of the threats Londoners face from terrorists.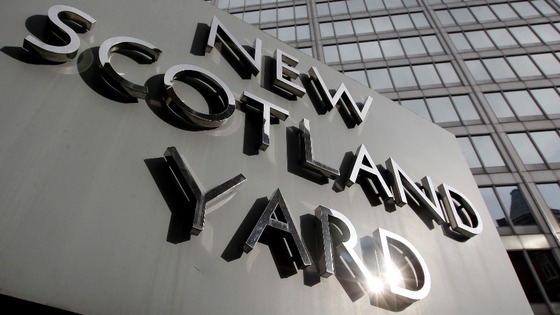 Codenamed Operation Penna, it will see specialist officers brief members of the public, businesses and local police to improve protection from terrorist attacks and run until 24 January.
Commander Richard Morris, from Specialist Operations, said: "Everyone has a role to play in keeping London safe from terrorism.
"This operation sees specialist officers working closely with neighbourhood officers and communities raising awareness of security in London.
"We want to build on our engagement with communities and businesses in a variety of ways to counter the threat from terrorism. Our aim is to raise awareness and improve protection from a terrorist attack and other crimes."
Terror plot men ordered to hand back stolen charity money
Police are to recover £33,000 worth of money and assets gained by a group of men who were jailed last April over plotting terrorist activities.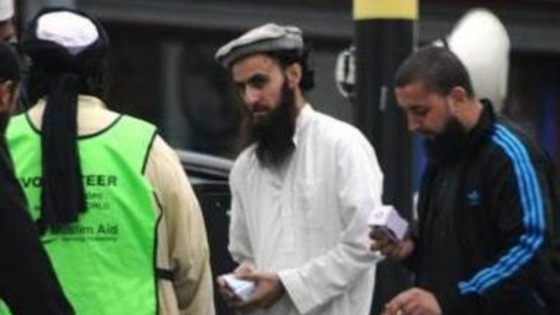 Irfan Naseer, Irfan Khalid, Ashik Ali, Rahin Ahmed, Bahader Ali and Mujahid Hussain posed as charity collectors for Muslim Aid to fund their bombing campaign.
A spokesperson for Muslim Aid said: "We welcome the confiscation order and the decision by the judge to pay a majority of the proceeds to Muslim Aid. The funds received will be used toward providing help to the homeless and the hungry in Britain".
Read: Terror plot leaders jailed
Terror plot men ordered to hand back stolen charity money
A group of terrorists who posed as charity street collectors for Muslim Aid, used the money to buy a car and put money in bank accounts, police said.
Detective Superintendent Shaun Edwards, head of investigations for the West Midlands Counter Terrorism Unit said:
Our first priority was always to put these dangerous men behind bars. But it was also important to us that we got the money back for the charity.

The amount stolen represents donations made by thousands of generous members of the public, given to support the needy. We were appalled that anyone could pose as an official collector and then steal the money to fund crime.
Read: Terror plot leaders jailed
Advertisement
Terror plot men ordered to hand back stolen charity money
A group of men sentenced to prison over a terrorist plot has been ordered to pay back the £33,000 they stole from charities after posing as official collectors, West Midlands Police said.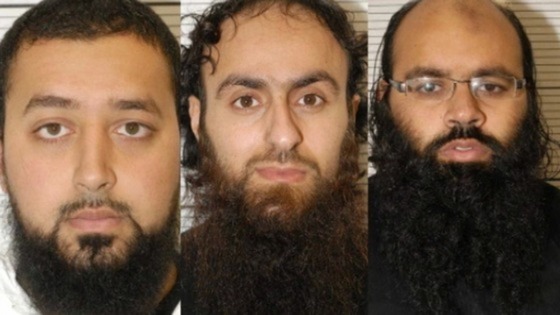 The men jailed last April used the money to fund their criminal activities but have now had their assets seized and will have three months to hand the cash over.
Irfan Naseer, Irfan Khalid, Ashik Ali, Rahin Ahmed, Bahader Ali and Mujahid Hussain were sentenced for a variety of offences which included plotting a bombing campaign in the UK, attending terrorist training camps and fundraising for terrorism.
They received prison terms of between four years and life.
Read: Terror plot leaders jailed
An American woman who called herself Jihad Jane has been sentenced to 10 years in prison for her part in a failed plot to kill a Swedish artist who had depicted the head of the Muslim Prophet Mohammad on a dog.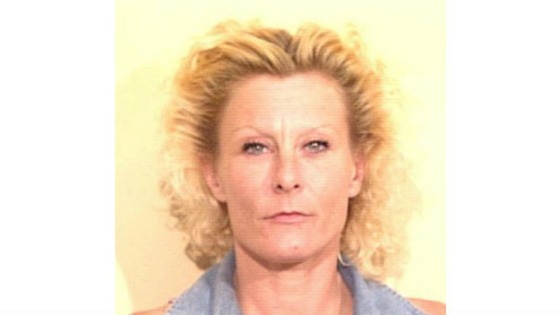 Colleen R. LaRose's sentence was at least a decade shorter than that sought by prosecutors, but credit was given for the four years she has already served.
The 50-year-old, who converted to Islam online, pleaded guilty to following orders in 2009 from alleged al Qaeda operatives.
LaRose traveled to Europe in 2009 intending to participate in a militant plot to shoot artist Lars Vilks in the chest six times, but became impatient with the men who lured her to Europe and gave up after six weeks. She returned to Philadelphia, where she was arrested.
US District Judge Petrese Tucker called LaRose's crimes "gravely serious," adding: "The court has no doubt that, given the opportunity, Ms. LaRose would have completed the mission."
"It's a just and reasonable sentence," her attorney, Mark Wilson, told reporters after the hearing. "She's pleased. Ten years is about what we were hoping for all along."
UN 'concerned' that MPs are to take over torture inquiry
The UN has expressed concern at the government's decision to hand an independent inquiry into the UK's awareness of torture in foreign jails over to MPs.
An interim report by former judge Sir Peter Gibson, which was released last week, found that British intelligence officials were aware of the mistreatment of detainees.
But Cabinet minister Ken Clarke announced that the investigation would be taken up by the parliamentary Intelligence and Security Committee (ISC).
UN Special Rapporteur on torture Juan E. Méndez said:
It is particularly discouraging to know that the decision was handed over to the ISC which is known to have previously failed to fully investigate prior allegations of torture, ill-treatment, rendition and surveillance in the context of counter-terrorism and national-security.
Russia's Federal Security Service prevented at least 12 terrorist attacks in the last year, according to President Vladimir Putin.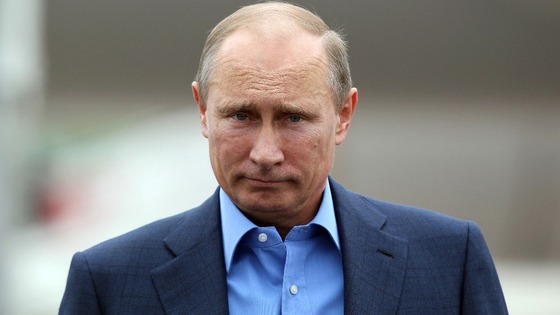 "As a result of the special operations carried out, 255 militants have been neutralised, including 40 gang leaders; more than 500 militants and their accomplices have been detained," Putin told state news service Ria Novosti.
He urged the security service to keep acting "in the same resolute way" ahead of international events due to be hosted by Russia next year. Russia is due to hold the 2014 Winter Olympic Games in February.
Load more updates
Back to top