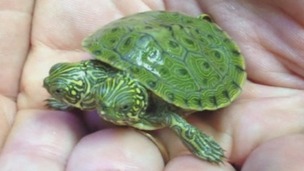 Named Thelma and Louise she appears healthy and is able to swim and walk in her tank in Texas.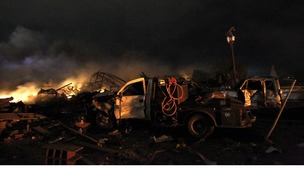 A major rescue effort is ongoing in a Texas town devastated by a fertiliser plant explosion that has been likened to a nuclear bomb blast.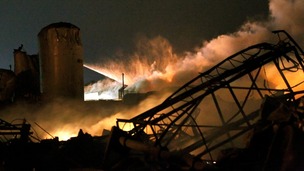 A huge explosion at a fertiliser plant in the Texan town of West has injured more than 160 people and caused widespread destruction.
Live updates
A Texas university has built the biggest gingerbread house.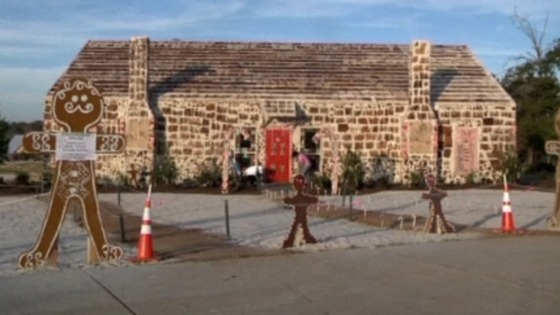 The Texas A&M Traditions Club built the house with thousands of pounds of butter, sugar, eggs, flour and other ingredients.
The outside is decorated with 23,404 pieces of hard candy, including candy canes and lollipops.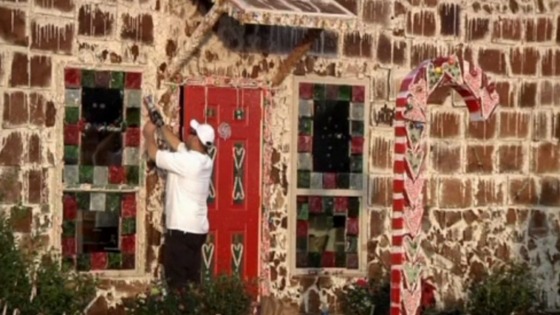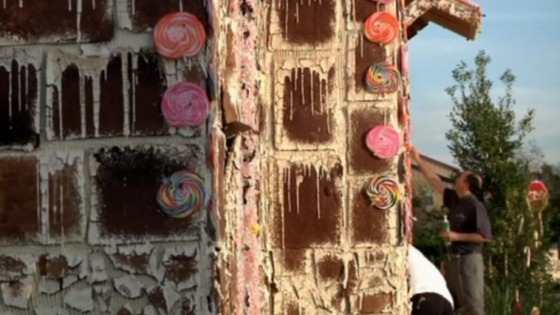 The gingerbread house is more than 39,000 square feet, which easily exceeded the previous record of a 36,000 square foot gingerbread house inside the Mall of America in Minnesota.
A school bus full of children has crashed into a home at a Texas military base after its breaks apparently failed.
Three children, including one in the house, suffered minor injuries, while a supply teacher and the bus driver were also minorly hurt in the accident on Friday afternoon in San Antonio.
Advertisement
US major guilty of murders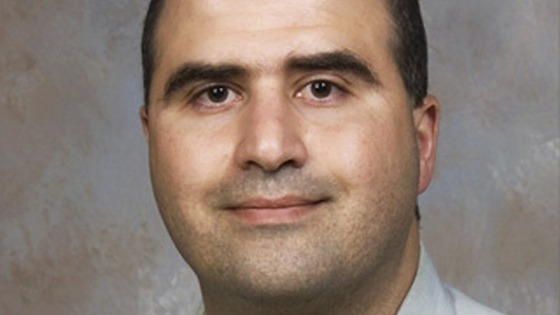 Former US Army Major Nidal Hasan has also been convicted of all 32 charges of attempted premeditated murder following the 2009 shooting spree at the Fort Hood military base in Texas.
The verdicts mean the ex-military psychiatrist could now face the death penalty.
The jury will begin hearing the penalty phase of the court-martial on Monday and make a recommendation to the judge, who will determine Hasan's sentence.
US major guilty of murders
A unanimous jury has found US Army Major Nidal Hasan guilty of killing 13 people in a shooting spree at a military base in Fort Hood, Texas in 2009.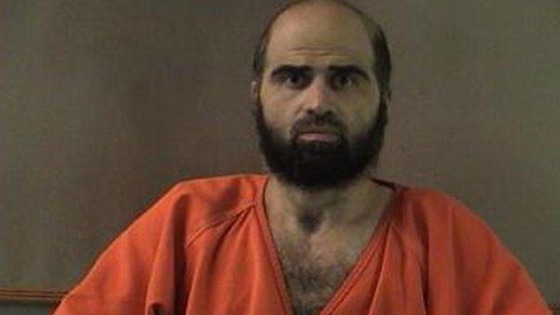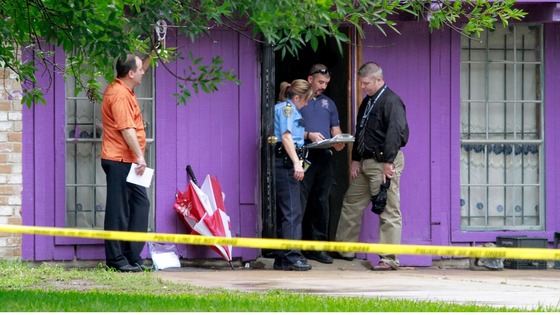 Four homeless men have been freed from a "dungeon"-like house in Houston, Texas, after being held against their will so their captors could allegedly cash in their benefit cheques.
The men, three of whom were found malnourished and locked in a garage, told police they were lured to the dingy home around 10 years ago with the promise of beer and cigarettes.
Officers are also investigating whether four women also found at the property, all of whom appear mentally disabled, were being held captive too.
One man who does not live at the property has been detained for questioning.
A woman riding a rollercoaster billed as the tallest steel-hybrid ride in the world has died after falling from the attraction in Texas, NBC News reported.
The accident happened at Six Flags Over Texas in Arlington.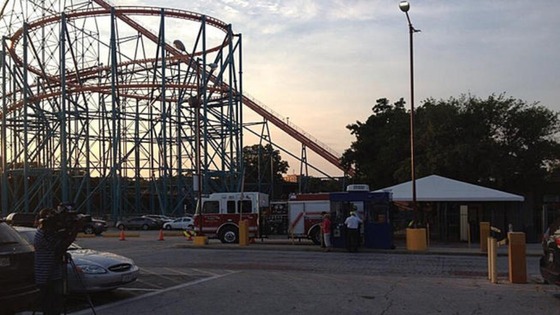 A park spokeswoman confirmed a woman died while riding the Texas Giant rollercoaster but did not specify what happened.
Witnesses told local station NBC 5 News that the woman fell from the ride.
Advertisement
Hundreds of people are expected to take part in demonstrations in Texas later tonight as the debate over abortion becomes a flashpoint issue in the United States again.
After Democratic state Senator Wendy Davis pulled off a 12-hour filibuster against a bill banning abortion after 20 weeks of pregnancy, state Republicans are again attempting to pass the controversial vote.
More states are moving towards greater restrictions on the procedure - especially for late stage terminations - and some have already passed new laws.
Washington Correspondent Robert Moore reports.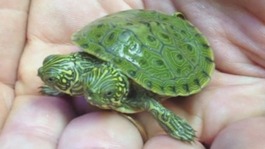 Named Thelma and Louise she appears healthy and is able to swim and walk in her tank in Texas.
Read the full story
A tornado has ripped through a picturesque lakeside Texas town, causing multiple deaths and and destroying or damaging homes.
At least six people were killed and scores injured when tornadoes ripped through a stretch of Texas near the Dallas-Fort Worth area after dark, authorities have said.
Fertiliser plant owner sued
A single mum and several insurance companies are suing the owner of a fertiliser plant that exploded last week, killing 14 people and destroying dozens of homes and an apartment complex in a small Texas town.
Adair Grain, Inc, the parent company of West Fertiliser Co, has been accused of negligence, in tqwo lawsuits filed in McLennan County district court.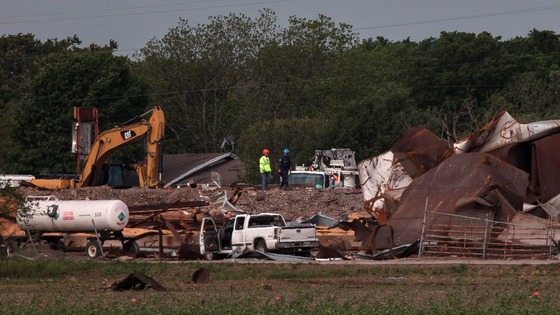 The company "was negligent in the operation of its facility, creating an unreasonably dangerous condition, which led to the fire and explosion," said a lawsuit filed on Friday by insurance companies on behalf of individuals, two churches, and businesses including a Chevrolet car dealer and a bakery.
The cause of the fire on April 17 in West, Texas has not been confirmed.
Read: Rescuers search for survivors after Texas fertiliser plant blast
Load more updates
Back to top