Cynthia Lennon's family announced today that she has died of cancer at the age of 75 - she was married to John Lennon from 1962 to 1968.
Read the full story ›
Hunter Davies, who penned the only official biography of The Beatles in 1968, has described Cynthia Lennon as "a lovely woman".
He said: "When I was writing the book I spent two years with them, visiting her home and spending time with her.
"She was totally different from John in that she was was quiet and reserved and calm.
"She was not a hippy at all."
He added: "I think it was the attraction of opposites between them. When they got together at art school everyone was amazed - she was seen as refined and reserved and nobody thought they would last.
"John treated her appallingly. He slept with Yoko in their marital home and, as we discovered later, he also physically attacked her but she was loyal to him."
Advertisement
Julian Lennon has posted a moving video tribute to his mother Cynthia after she died today from cancer.
The video features still images of the Lennon family.
Sorry, this content isn't available on your device.
He also tweeted a picture of his mother inside a heart with the message "In Loving Memory".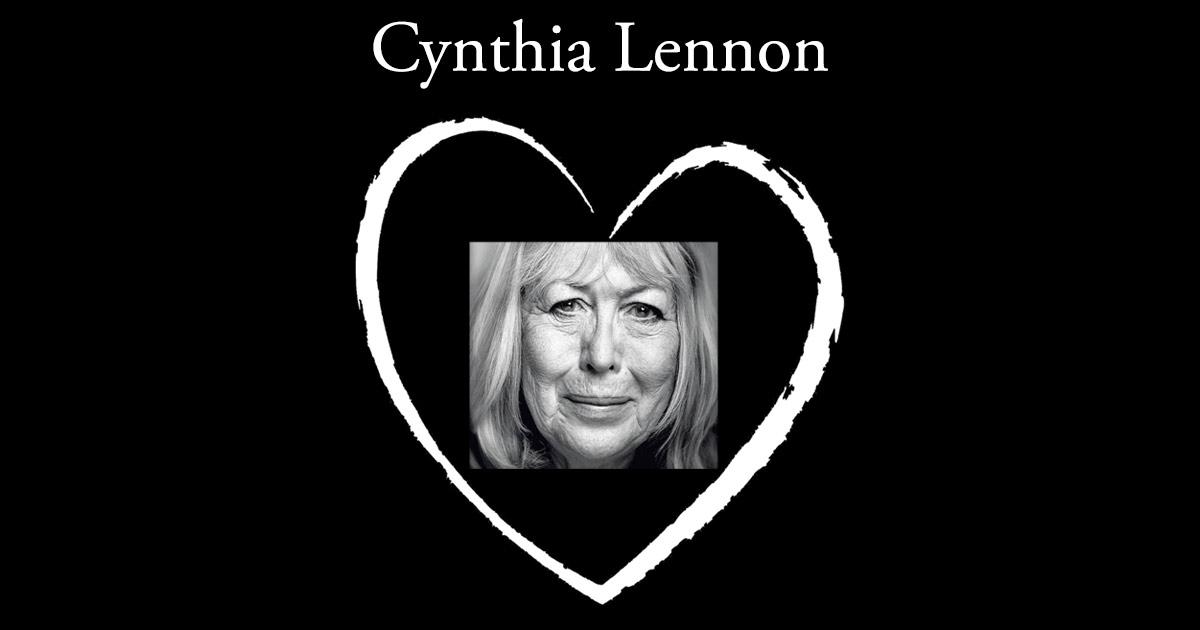 John Lennon's first wife Cynthia has died at the age of 75.
A message on her son Julian's website said she died "following a short but brave battle with cancer".
It said: "Her son Julian Lennon was at her bedside throughout. The family are thankful for your prayers.
"Please respect their privacy at this difficult time."
Late Beatles star John Lennon's first wife Cynthia has died, her family said.
In a statement, they said she passed away today at her home in Spain.
The childhood home of the late Beatles guitarist George Harrison is to be put up for auction later this month.
The property, at 25 Upton Green in the Speke area of Liverpool, is expected to fetch more than £100,000.
It will be auctioned on October 20 at a sale at Liverpool's famous Cavern Club, where the Beatles began their musical career.
Harrison, who died in 2001 after being diagnosed with cancer, lived in the three-bedroom home at Upton Green for a decade from 1949 with his parents Harold and Louise.
The guitarist was around five when he moved to the house. By the time his family moved on 10 years later, he had joined the line-up of The Quarrymen - the group that later became The Beatles.
Advertisement
The famous Abbey Road crossing could be about to get a new addition - a lollipop lady.
Read the full story ›
A pine tree planted in memory of George Harrison has died because of a beetle infestation.
The sapling was planted in 2004 in Griffith Park, Los Angeles, and by 2013 it had grown to more than 10 feet tall.
But the park's trees have often succumbed to bark ladybird beatles.
Los Angeles Councilman Tom LaBonge confirmed that the famous tree will be replanted, the LA Times reported.
Fifty years ago, the Beatles made a name for themselves on the other side of the Atlantic.
Almost fifty years ago, a young photographer arrived in America with the Beatles who were trying to make a name for themselves in the US.
Read the full story ›
Load more updates