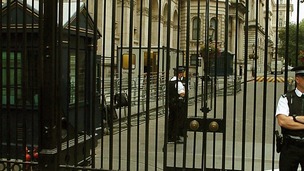 In questioning the 'integrity' of plebgate officers the IPCC has dramatically raised the stakes in standoff between politicians and police.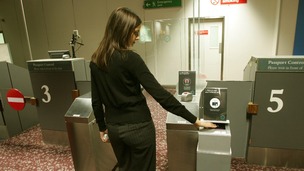 A report by an influential group of MPs has revealed that the number of unresolved immigration cases has grown to more than 500,000.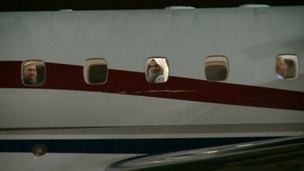 Abu Qatada has finally left Britain to face terror charges in Jordan after nearly a decade long legal battle to deport the radical cleric.
Live updates
Banks to check on immigration
Landlords will have the same backing from the Home Office as employers when asking potential tenants about their immigration status, Theresa May told Daybreak.
The home secretary dodged queries about whether landlords would be expected to act like immigration officers, and said the Immigration Bill was about "making it easier to ensure foreign criminals are easier to deport".
GPs would not be expected to quiz patients about their immigration status but Mrs May said the Home Office were "looking at a number of things in the health service".
A Tibetan monk who founded the first Buddhist monastery in the UK is reported to have been killed in China.
Dr Choje Akong Tulku Rinpoche was killed along with two other people in Chengdu today.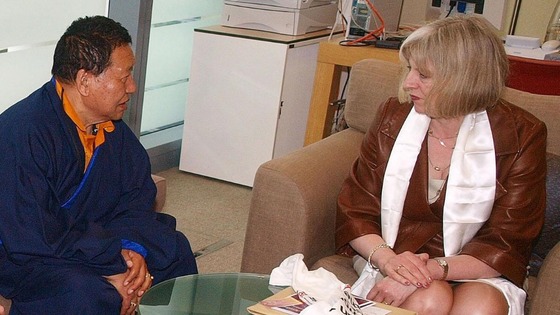 A statement posted by his brother on the Samye Ling Monastery website said:
"I am very, very sorry to inform you all that tragically, my brother Choje Akong Rinpoche, my nephew and one monk who was travelling with then, were all killed in Chengdu today."
Dr Rinpoche attended the 60th anniversary of the signing of the UN Refugee Convention with Home Secretary Theresa May in London in 2011.
Advertisement
Tory revolt over EU referendum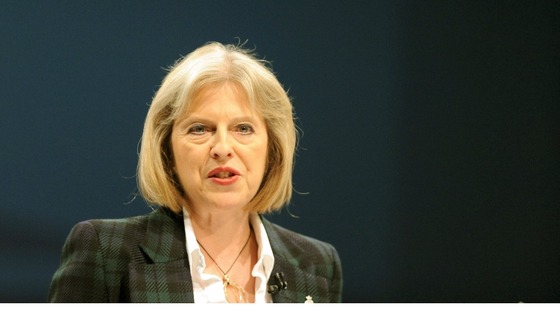 Theresa May insisted leadership-backed proposals for an in/out European Union (EU) referendum could be jeopardised by a backbench Tory MP's attempts to force a vote before the general election.
The Home Secretary followed Number 10 in slapping down Adam Afriyie's plan to table an amendment to legislation, which paves the way for a promised vote in 2017.
She said she thought Mr Afriyie had "got it wrong" and added it could pose a threat to James Wharton's Government-backed private members' bill.
Mr Wharton's proposal aims for a referendum in 2017 to give the UK time to renegotiate the terms of its EU membership.
Ms May told BBC1's the Andrew Marr Show: "I think what is crucial is that we have at the next election a Conservative Party that will be offering people a renegotiation, a new settlement with Europe, looking to the future and then putting that to the British people in an in or out referendum.
"What the amendment possibly could do, as James Wharton himself who put in the referendum bill through Parliament has said, is it could actually jeopardise that bill."
Tories 2013: Latest updates
David Cameron said what matters "is not what politicians are wearing, but the ideas in the head and the actions that they are taking."
Asked whether it was "insensitive" that Theresa May had worn sparkly shoes and a Vivienne Westwood suit said to be worth £1,200 for her party conference speech, Mr Cameron said she gave "a great speech yesterday."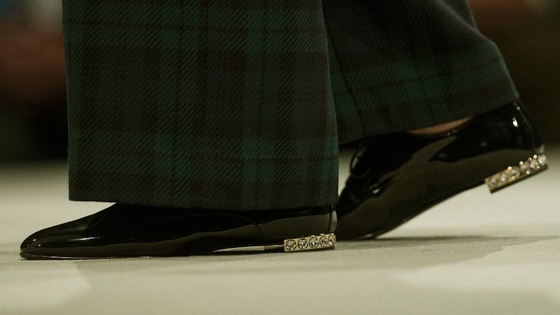 The Prime Minister continued: "This is a Home Secretary who has cut immigration, who has cut crime, who got Abu Qatada out of our country and back to Jordan.
"I think that's what matters most of all, not whether someone chooses to spend their money on shoes or a suit or what have you."
Tories 2013: Latest updates
Home Secretary Theresa May set out new plans on deporting suspected foreign criminals at the Conservative Party conference today.
She said under a new Conservative government offenders would be sent home before their appeals are heard.
She also promised again to pull Britain out of the European Human Rights Act.
ITV News UK Editor Lucy Manning listened to Mrs May's speech:
Tories 2013: Latest updates
Home Secretary Theresa May said the Conservatives' position is clear on the Human Rights Act, adding, "If leaving the European Convention is what it takes to fix our human rights laws - that is what we should do".
Advertisement
Tories 2013: Latest updates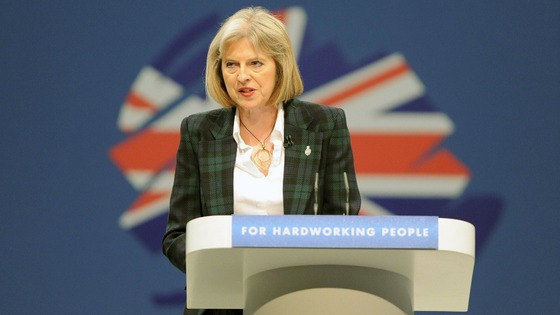 Home Secretary Theresa May told the Conservative Party conference that when Abu Qatada finally got on the plane to be deported, she was told that he asked: "Is Crazy May flying with me?"
Ms May told delegates: "I admit I was crazy - crazy with the European Court of Human Rights, and I know I wasn't the only one.
"We were told time and time again that thanks to human rights law, we couldn't deport him."
Tories 2013: Latest updates
Home Secretary Theresa May told the Conservative Party conference: "We should not for one second underestimate the threat we face from terrorism and the challenges we must meet in confronting extremism."
"Whatever the race, religion and beliefs of a terrorist, whatever the race, religion and beliefs of their victims, this is Britain.
"We are all British. We stand united against terrorism and we will never succumb to violence."
Tories 2013: Latest updates
Home Secretary Theresa May said the Government plans to "deport first and hear the appeal later" in a major change to immigration law.
Ms May told the Daily Mail that the Home Office will also cut the number of grounds on which migrants can lodge an appeal from 17 to four following the 12-year deportation battle over Abu Qatada.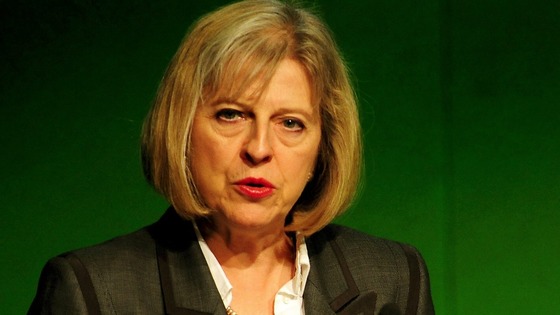 "I am clear that the law must be on the side of people who respect the law, not those who break it," the Home Secretary said.
Home Office officials expect the crackdown to more than halve the 68,000 appeal cases lodged against the Government every year, the newspaper added.
'Missed chances' to help boy
Home Secretary Theresa May said there are "lessons to be learnt" from the case of Daniel Pelka, the four-year-old boy who was beaten and starved to death.
Ms May said: "I'm pleased the Government enables these reviews now to be published so we can actually see where issues arise. We can genuinely learn the lessons.
"I think all the agencies have recognised that they need to look at how information is shared between people.
"One of the issues that the Daniel Pelka case raises is that when people are looking into issues of domestic violence, making sure we look at how those incidents affect children."
Load more updates
Back to top