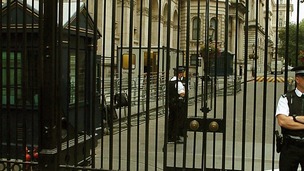 In questioning the 'integrity' of plebgate officers the IPCC has dramatically raised the stakes in standoff between politicians and police.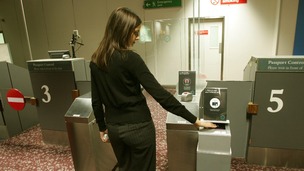 A report by an influential group of MPs has revealed that the number of unresolved immigration cases has grown to more than 500,000.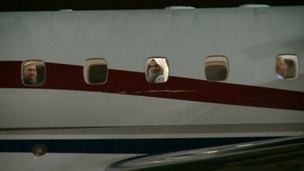 Abu Qatada has finally left Britain to face terror charges in Jordan after nearly a decade long legal battle to deport the radical cleric.
Live updates
'Missed chances' to help boy
Home Secretary Theresa May said there are "lessons to be learnt" from the case of Daniel Pelka, the four-year-old boy who was beaten and starved to death.
Ms May said: "I'm pleased the Government enables these reviews now to be published so we can actually see where issues arise. We can genuinely learn the lessons.
"I think all the agencies have recognised that they need to look at how information is shared between people.
"One of the issues that the Daniel Pelka case raises is that when people are looking into issues of domestic violence, making sure we look at how those incidents affect children."
Miranda's detention reviewed
Home Secretary Theresa May confirmed she was briefed in advance of the detention at Heathrow Airport of David Miranda, the partner of a Guardian journalist who has written a series of stories on the US National Security Agency's mass surveillance.
Mrs May added that despite being informed of his detention, she does not make the decisions on who the police do and do not stop.
But she endorsed Mr Miranda's detention, saying: "If it is believed that somebody has in their possession highly sensitive stolen information which could help terrorists, which could lead to a loss of lives, then it is right that the police act and that is what the law enables them to do."
Advertisement
May accused of report 'cover-up'
Minister for Immigration Mark Harper says he will consider more rigorous checks at borders after a report warned that thousands of illegal immigrants attempting to get into the UK through France have not been fingerprinted for four years.
The report by the Chief Inspector of Borders said records need to be kept in case some people later try to claim asylum in the UK.
May accused of report 'cover-up'
The Chief Inspector of Borders and Immigration has told ITV Daybreak that a loophole in immigration checks on people entering Britain is "still an issue" and recommends detention facilities at London's St Pancras station to cope with people arriving in this way.
John Vine's comments follow accusations of a "cover-up" by Home Secretary Theresa May after she used legal powers to keep parts of a critical inspection by Mr Vine into UK border controls secret.
In unredacted parts of the report, Mr Vine reveals that border staff remain concerned over the effect of the so-called Lille loophole, which effectively exempts some passengers who travel to Britain via Lille, in France, on Eurostar trains boarded in Belgium, from UK Border Force immigration checks.
May accused of report 'cover-up'
Keith Vaz, chair of the Home Affairs Select Committee, has criticised Theresa May's decision to edit out the sections of the borders report dealing with the 'Lille Loophole'.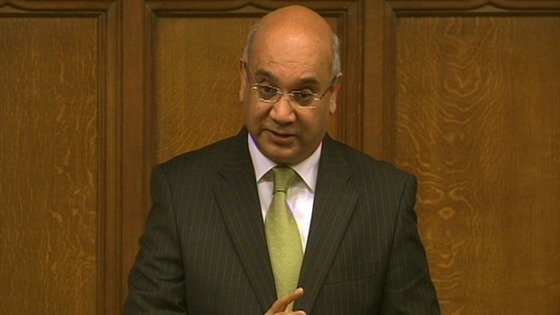 He said: "I am concerned that the Home Secretary has decided to redact part of the findings related to the 'Lille Loophole', despite John Vine finding that some were still able to reach Britain using this method.
"The committee has been assured in the past that the loophole would be closed. The withholding of information prevents us from properly holding the Border Force to account."
May accused of report 'cover-up'
Thousands of illegal immigrants may still be using a loophole on the Eurostar to sneak into the country, a report from a leading civil servant suggests.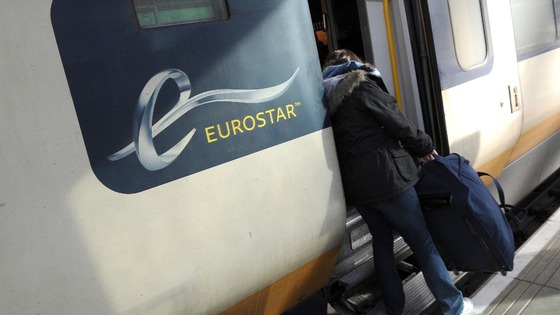 However, the Home Secretary has allegedly prevented the public from seeing the sections of the report by Chief Inspector of Borders and Immigration, John Vine, on the "Lille Loophole".
It reveals Border Force staff, who police ports and airports, are still concerned the illegal loophole is being used to get into Britain.
The 'Lille Loophole' exempts some passengers who travel to the UK on Eurostar trains via Lille from British immigration checks.
Advertisement
May accused of report 'cover-up'
Nigel Farage has hit out at a report on UK borders after it emerged that sections of the report had been redacted.
The Ukip leader dubbed the removal of 15 sections of the report "extremely concerning" and accused the Home Office of censorship.
It is extremely concerning that a report into the operations of our border security is being censored by the Home Office.

We have to ask what on earth are they hiding?

The simple fact is that the UK Border Agency is having enormous problems, not of its own making, but of its political masters, who then choose to redact the report.
– Ukip leader, Nigel Farage
May accused of report 'cover-up'
Redacted sections of a report into the running of UK borders have been hidden from the public because it would jeopardise national security, the Home Office has said.
In accordance with the UK Borders Act 2007 the Home Secretary, in consultation with the independent chief inspector, is required to redact any material which, if published, would be prejudicial to the interests of national security.

These take the form of visible redactions in the report laid before Parliament.
– Home Office Spokesperson

The report proved illegal immigrants were prevented from entering the UK by the "excellent working relationships" between the UK, French and Belgian authorities, the Home Office added.
May accused of report 'cover-up'
The Home Secretary has been accused of "hiding her own failings" by preventing sections of a report into UK borders from being made available to the public.
Theresa May prevented 15 sections of a report by Chief Inspector of Borders and Immigration John Vine from being published by claiming it was in the interest of national security to keep them secret.
However, the Tory MP was criticised by Labour members for hiding information which shows how many illegal immigrants have not been fingerprinted before entering the UK from France.
Yet again the Government refuses to be straight with the British people about immigration and our borders....What possible reason can there be for redacting elements of a report by a highly-respected independent inspector?

If Theresa May thinks Mr Vine's report would imperil national security or provide ammunition for illegal migrants, she should share the full report with the Home Affairs Select Committee and ourselves and explain why the full report cannot be published without masses of redactions.
– Shadow Immigration minister Chris Bryant
May accused of report 'cover-up'
Theresa May has come under fire for an alleged "cover-up" of failings at the Home Office and hushed up criticism of how UK borders are run.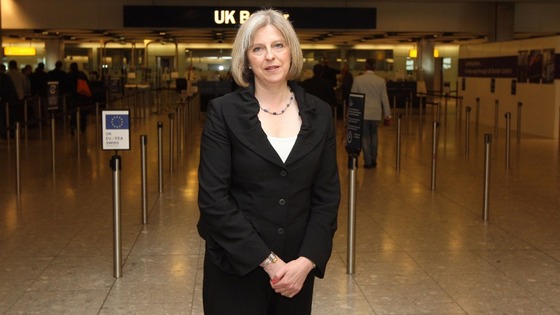 Campaigners and MPs accused the Home Secretary of using legal powers to keep fifteen sections of a report into border controls between the UK and France from the public.
One of the sections kept from secret was a passage on fears from border staff at Calais that resources are stretched.
Load more updates
Back to top