Jeremy Corbyn has criticised the prime minister's speech on Brexit, saying that she "wants to have her cake and eat it".
Mr Corbyn also derided her approach to negotiations, saying there was an "implied threat" that Britain would move to a "low corporate tax, bargain-basement economy".
He said: "She has said leave the single market, but at the same time says she wants to have access to the single market. I'm not quite sure how that's going to go down in Europe.
"I think we have to have a deal that ensures we have access to the market. We have British jobs dependent on that market, that's what we'll be pushing for.
"She seems to be wanting to have her cake and eat it."
Foreign Secretary Boris Johnson said Mrs May's "powerful" speech will be "well received" by EU nations.
Speaking to reporters at Lancaster House, he went on: "Because it's negotiable, this is something that I think will be good for the UK and good for the rest of the EU as well."
Asked why the EU would give the UK a "free lunch", Mr Johnson said: "As the Prime Minister said, I think it's going to be good for both sides."
He went on: "We very strongly think this is in our mutual interest. We're not leaving Europe, we're disentangling ourselves from the treaties of the EU.
"We can remain powerfully committed to Europe with a new European partnership ... whilst also going forward with an identity as Global Britain."
Advertisement
Following Theresa May's speech in which the prime minister laid out the priorities for Britain going into Brexit negotiations with the EU, the value of the pound against the US dollar increased by around 2%.
In the speech, the prime minister said the UK would leave the European single market and that the final Brexit deal would be put to a parliamentary vote.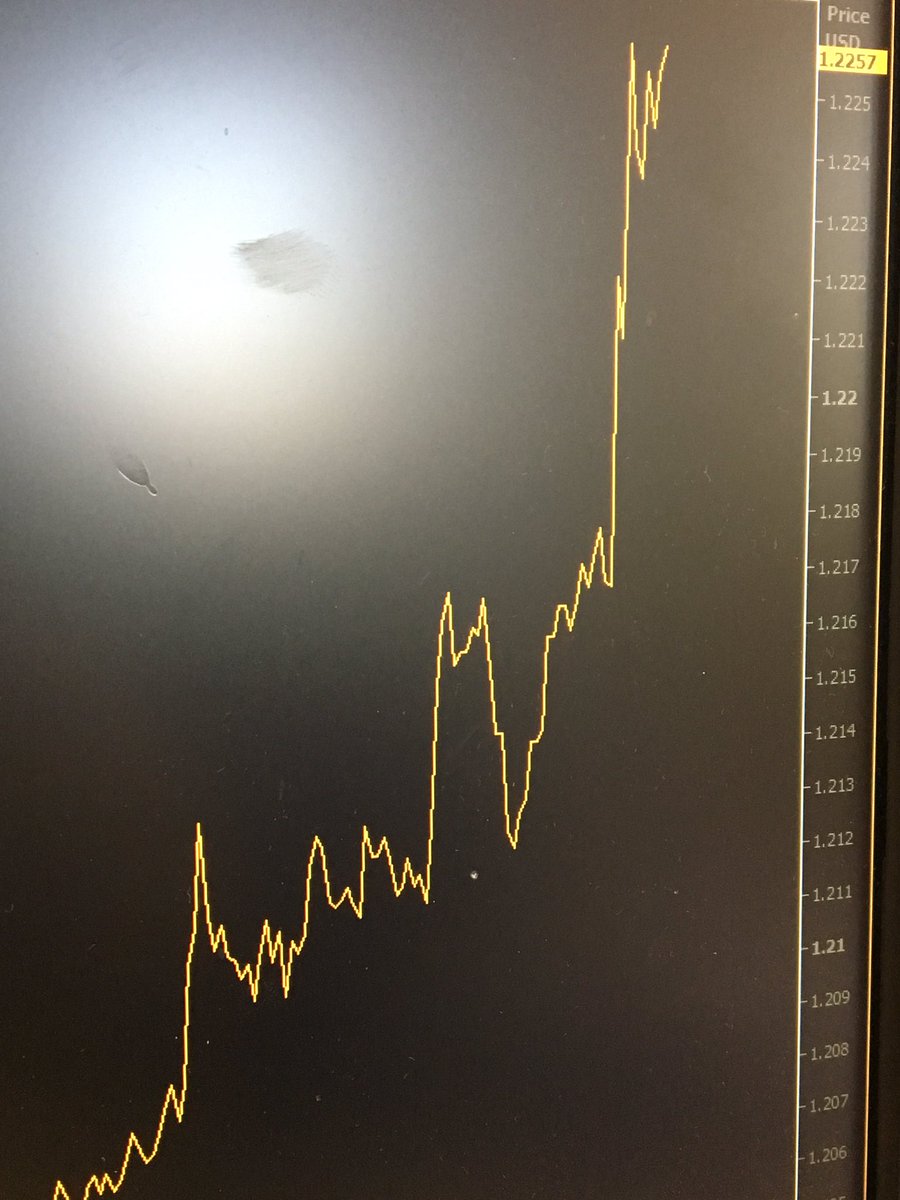 The PM confirmed an end to the country's existing trading arrangements as she outlined her 12 priorities for negotiating Britain's EU exit.
Read the full story ›
Prime Minister Theresa May has set out her negotiating objectives for Brexit during a key speech at London's Lancaster House.
Watch the address below or on the ITV News Facebook page:
Sorry, this content isn't available on your device.
ITV News Political Editor Robert Peston has said that it's striking that Theresa May's upcoming Brexit speech will be very different to the "inward-looking rhetoric of Donald Trump", and more similar to that of Chinese President Xi Jinping.
Mr Jingping has made his debut Tuesday at Davos, where he made a speech imploring that "no one wins" from a trade war, and saying that globalisation should not be written off.
Sorry, this content isn't available on your device.
Advertisement
Theresa May will send "shockwaves" around factories and shopfloors and put millions of jobs in jeopardy if she looks to "appease the hard right" with her Brexit plans, the leader of the UK's biggest trade union has said.
Len McCluskey, general secretary of Unite, urged the prime minister not to listen to the "Brexit headbangers" in Cabinet and abandon the single market - the EU trading bloc that demands free movement of people.
Trade unions and others have clearly outlined how real concerns over the freedom of movement can be addressed by sensible labour market safeguards without abandoning the single market when we leave the EU.

Out of the single market, possibly out of the customs union, then investment in core sectors like car manufacturing, chemicals, aerospace, even food manufacturing, will be threatened as companies face hefty on-costs and serious disruption to their supply chains.
– Len McCluskey, general secretary of Unite
TUC general secretary Frances O'Grady said Mrs May must present a plan that ensures "working people don't pay the price" for Brexit amid inevitable market volatility.
Signs that the UK will leave the single market are reducing confidence in the British economy and the falling pound looks likely to keep pushing up prices on everyday goods this year.

The Prime Minister's plan for Brexit today must make sure that wages keep rising, as well as protecting jobs and rights, so that working people don't pay the price for the decision to leave the EU.
– Frances O'Grady, TUC general secretary
The Prime Minister will detail her 12-point plan on negotiating Britain's exit from the European Union during a speech on Tuesday.
Read the full story ›
Extracts released by 10 Downing Street suggest Mrs May will say the UK will not settle for a "half-in, half-out" policy.
Read the full story ›
In her Brexit speech on Tuesday, the Prime Minister is set to urge the EU to forge a fair trade deal or risk commercial war.
Read the full story ›
Load more updates