The ex-EastEnders star told ITV's This Morning she tried to overdose multiple times after her boyfriend walked out on her.
Read the full story ›
Lucy Alexander's 17-year-old son Felix took his own life after years of bullying from classmates.
Read the full story ›
Advertisement
The popular radio DJ was arrested in 2014 for alleged sex offences, and last year was cleared.
Read the full story ›
The incident happened as two parents discussed their "off-grid" approach to parenting with hosts Ruth Langsford and Eamonn Holmes.
Read the full story ›
Family and friends gathered in Sunderland on Wednesday for the funeral of This Morning's much-loved agony aunt Denise Robertson.
Read the full story ›
Tributes have been pouring in from around the world for Denise Robertson, who died today, aged 83, following a battle with cancer.
Denise's ITV family on This Morning - where she had appeared since 1988 - said an emotional farewell to the "queen of the agony aunts".
ITV News reporter Sally Lockwood reports:
Advertisement
Former This Morning host Richard Madeley has paid tribute to the show's agony aunt Denise Robertson, who has died after a short battle with cancer at the age of 83.
He told ITV News of the huge impact "mother figure" Robertson had on the show, revealing "everybody wanted Denise to like them."
Madeley, who worked with Robertson from 1988 to 2001, said "even top presenters like Phillip Schofield ... the key thing was to get Denise Robertson's approval."
Former This Morning hosts Richard Madeley and Judy Finnigan have paid tribute to Denise Robertson, telling the show the veteran agony aunt had "really made a difference."
The married presenters worked with Robertson from 1988 until they left the show in 2001.
Madeley described her as "the best agony aunt in the business" and told of how she went above and beyond for viewers who contacted her with problems.
Finnigan said: "She never affected to give advice - she was full of good words and good faith."
Rylan Clark-Neal has described Denise Robertson as the "nicest and kindest woman in tele" as he remembered his former This Morning colleague after her death at the age of 83.
Posting pictures of himself and Denise on Twitter he paid tribute to the TV agony aunt and even declared she would "always be the only woman for me".
Devastated. The nicest and kindest woman in tele. Will miss her so much. She'll always be the only woman for me  https://t.co/z5rGfgCPAe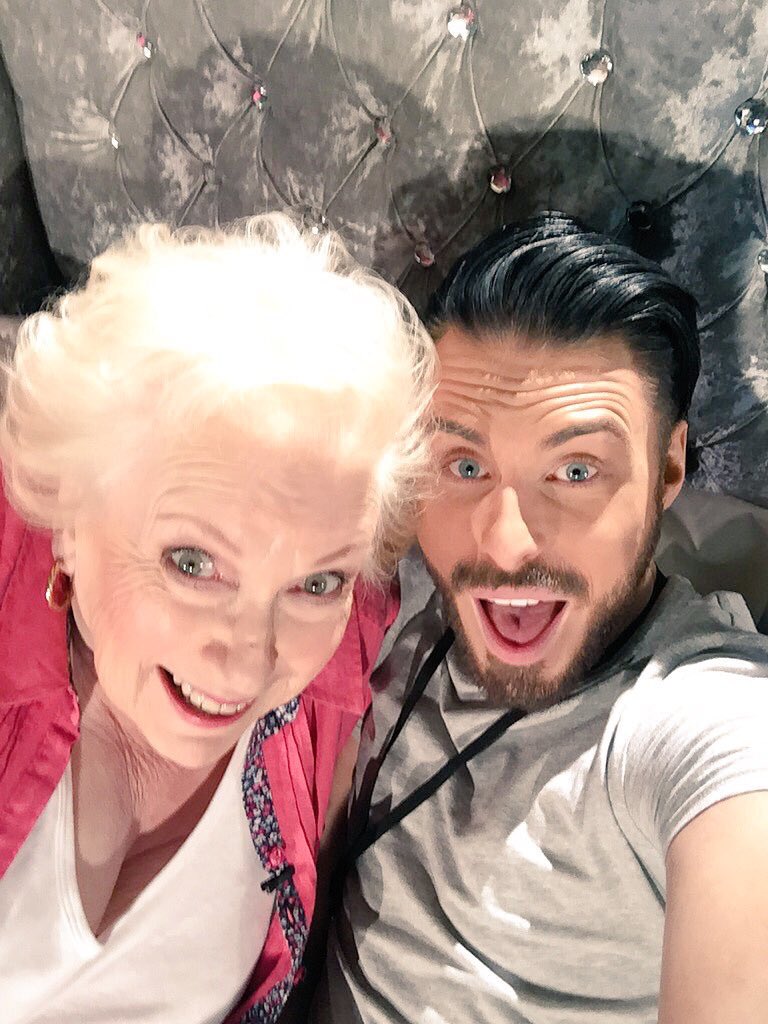 Phillip Schofield says he is "absolutely heartbroken" at the death of This Morning agony aunt Denise Robertson.
He told the programme that he expected the news because Denise was "so terribly poorly" when she was diagnosed with cancer in February.
"Because you were expecting it you don't expect the blow, maybe, to be so huge, but if Denise was sitting on the sofa opposite me now she'd be saying no matter how prepared you are it always comes as a shock", he said.
Over Skype, Phillip continued: "I know when I started work at This Morning she was the person I wanted approval of the most".
Denise "welcomed" him into This Morning's family and it was "the most incredible feeling" when she praised him.
Phillip added that Denise was a "tireless campaigner" for the Bubble Foundation, and said she was always careful and sensitive when working with people.
Load more updates