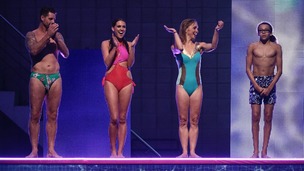 Street dancer Perri Kiely flipped his way into the Splash! finals after performing two sensational dives on the celebrity show.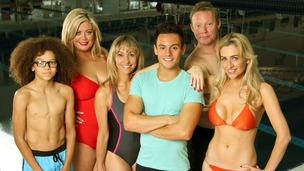 A raft of celebrities will take the plunge tonight as they line-up on the diving board in the new series of TV diving contest Splash!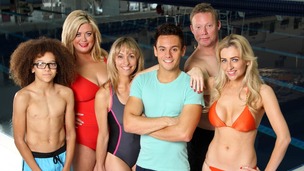 The first five celebrities to appear on the new series of ITV's Splash! have been confirmed ahead of the return of Tom Daley's diving show
Live updates
British diver Tom Daley has been unveiled as the latest and youngest Official Games Ambassador for the Glasgow 2014 Commonwealth Games.
He will undertake his first official visit at an event in the city where he will meet fans later today.
He said: "I'm really looking forward to seeing Glasgow and being part of the countdown to the Commonwealth Games.
"I want as many people as possible to get behind the Games and all the athletes. It'll be fun but tough. I have great memories of winning Gold in Delhi, so I'm totally focused on training and holding on to my title!"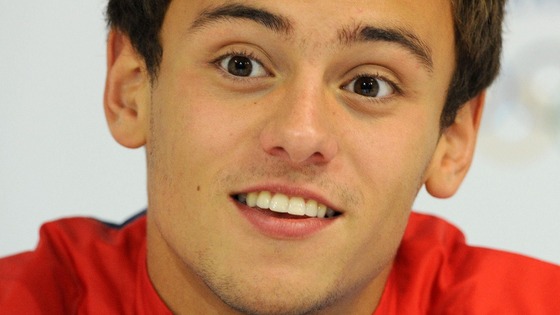 Tom Daley has missed out on a medal at the World Aquatics Championships in Barcelona after suffering an upper-arm injury in training on Thursday.
The British diver made today's 10m platform final despite the problem but ended sixth.
Advertisement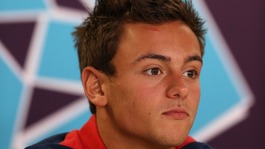 With a campaign looking into online bullying being launched, we look at five celebrities who have been the victims of web trolls.
Read the full story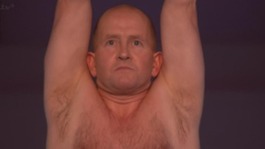 Figures released show that Eddie 'The Eagle' Edwards topped voting throughout new celebrity diving series Splash!
Read the full story
Tom Daley will return for a second series of the hit celebrity diving show Splash!, ITV has announced.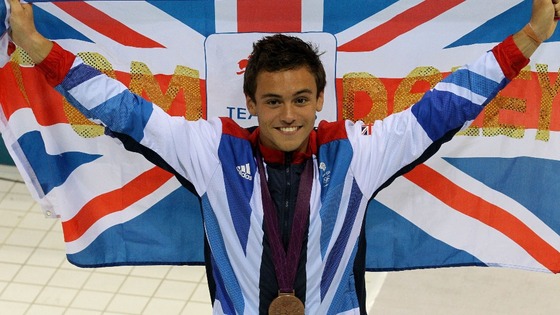 A peak audience of 6.6 million watched as Eddie 'The Eagle' Edwards triumphed ahead of Benidorm actor Jake Canuso and Changing Rooms Linda Barker, in the last show of the series.
The Olympic medallist said he was"over the moon" about the news: "It's a dream come true for me to be involved in an entertainment show which has been so successful and also fits so well around my training schedule.
"Splash! has put diving on primetime TV and diving clubs all across the country have kept telling me that they now have waiting lists, following the popularity of the show. That in itself is an incredible achievement and I'm very excited to be part of it."
ITV's director of entertainment and comedy Elaine Bedell said: "We're looking forward to even more Saturday night spectacle, and sparkle, with the second series."
So excited for the #SplashFinal tonight!!! :D gonna be a good show...can't believe they are making me wear my trunks for 3 parts! Ha ;)
Advertisement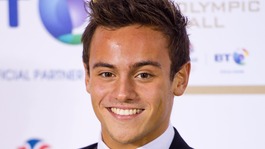 Olympic bronze medallist Tom Daley wants to return for a second series of diving show Splash! which reaches its finale tonight.
Read the full story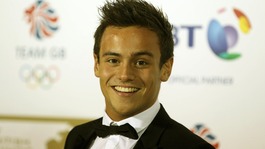 Olympic medallist Tom Daley has topped an annual poll of the "hottest hunks", beating David Beckham and Harry Styles.
Read the full story
Well just found out my funding will be cut in April so I won't be able to compete in commonwealths or Rio even if I wanted to.
A massive thanks to @uk_sport for supporting me since 98 and helping me achieve my dreams, I couldn't have done it without you!
And a massive thanks to @britishswimming for not telling me your selfs and me finding out second hand!
It was revealed in December that British Swimming's funding had been cut by UK Sport.
Tom Daley's new diving show made a Splash! when it hit television screens on Saturday night with a peak audience of 6.3 million, making it the highest rating show of the night, ITV said.
Load more updates
Back to top