Striker Emmanuel Adebayor believes only Harry Kane can rescue Spurs' Premier League campaign.
Spurs lost 3-0 at Manchester United on Sunday, leaving them in seventh place, six points off the Red Devils.
It's quite hard sitting on the sidelines but I'm very happy and pleased for Harry Kane, who has been doing fantastic.

I think he is the only one that can save our season, like I did the last season. Two years ago, it was Gareth Bale.

He (Kane) is learning through his difficult moment as well but he is fantastic player.

If he keeps scoring two goals every weekend, he can save us.

We all have a huge faith and believe in him. Hopefully, he will drag us out of the top seven and put us in the top four.
– Emmanuel Adebayor
United XI: De Gea, Valencia, Jones, Smalling, Blind, Carrick, Herrera, Mata, Fellaini, Young, Rooney. #mufclive http://t.co/U6yvHhUEbw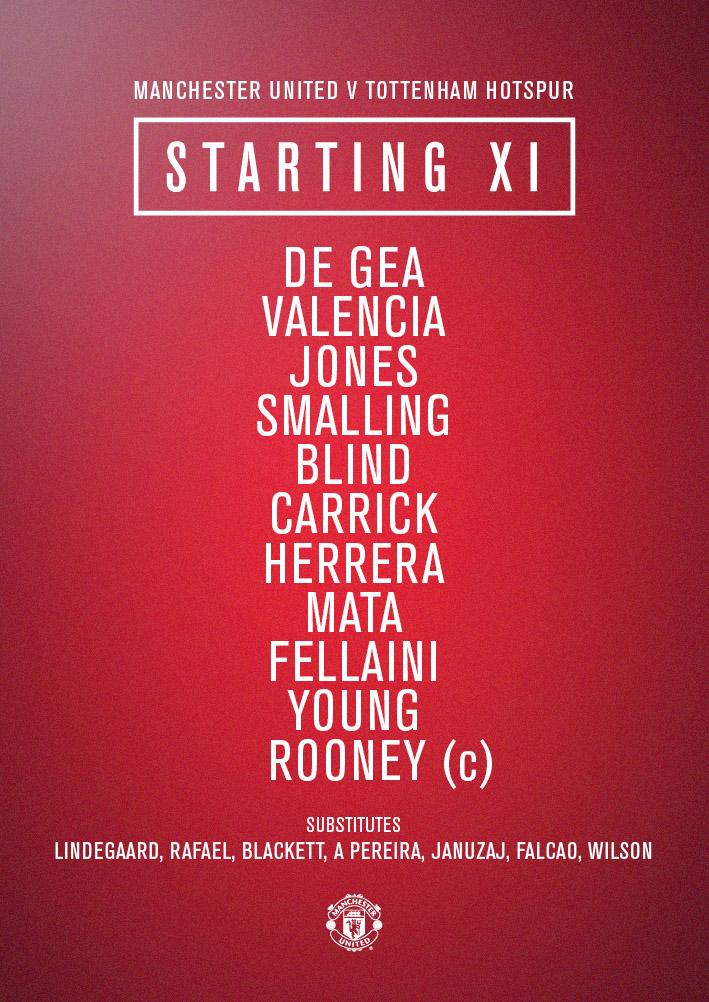 Advertisement
Tottenham manager Mauricio Pochettino gifted his squad a much-needed break during the week, but revealed he turned down requests for a longer rest as he worked his players hard ahead of Sunday's trip to Manchester United.
Having won on their previous two visits to Old Trafford, Spurs can improve their chances of a top-four finish if they can make it a hat-trick this weekend.
With European commitments now at an end and no more domestic cup competition, Pochettino could afford to allow his players some recuperation.
"They only had two days off," he said.
"They asked for more but we need to work. They deserved the two days off to have time with their families.
"It has been tough since the beginning of the season. We have 10 more games and an international break when a lot of players will play a lot more games."
Tottenham boss Mauricio Pochettino believes left-back Danny Rose deserves an England call.
Roy Hodgson will announce his squad next week for games against Lithuania and Italy, with Pochettino giving his back to his No.3 to get the nod.
"I haven't spoken to him about that," Pochettino said when asked if he thought Rose may take the chance to represent Jamaica, having qualified for selection through his grandfather.
"So far he has been the best left-back this season. His performances have been great. But they are not my decisions, it's always Roy Hodgson's decision."
Get all the latest rumours as Liverpool look to replace Steven Gerrard with a Lazio midfielder
Read the full story ›
Get all the latest rumours as Spurs look to have won the race to sign Manchester United striker Javier Hernandez on a permanent deal
Read the full story ›
Advertisement
After beating QPR on Saturday, Mauricio Pochettino took a photo of the Spurs away following at Loftus Road.
In the crowd were his two sons Sebastiano and Maurizio, and his brother Javier, making the photo a souvenir for the Spurs boss.
The Argentine admitted his offspring enjoy it in with the fans and know many of the club songs.
Asked if his sons know the Kane song, Pochettino replied: "Yes.
"They have the chance to go to the executive box or be in a better area, but they prefer to sing the songs with the fans."
Playing for England is a "dream" Harry Kane is putting to the back of his mind, such is the striker's determination to propel Tottenham forwards.
I've always said, I've got to keep doing what I am doing.

There are still a few more games until the international break and I want to do the best I can for Tottenham Hotspur.

That's what I am looking to do. I want to get some more wins from until then and, yeah, we'll see what happens.

I think any English player playing would love to play for England. It would be a dream but there are a lot of great players in England.

I just have to keep concentrating and doing the best I can for Spurs. We'll see what happens.
– Spurs striker Harry Kane.
Harry Kane's astonishing rise shows no sign of slowing, with Mauricio Pochettino full of praise for the Tottenham striker after his match-winning display at QPR.
Few at the start of the season were clamouring for the 21-year-old to be in the Spurs starting line-up, never mind the national set-up.
However, Kane's Roy of the Rovers rise continues apace and on Saturday he netted twice as QPR were seen off 2-1, moving Spurs to within three points of the Champions League places.
England manager Roy Hodgson was at Loftus Road as the striker increased his tally to 26 goals in all competitions, producing a performance which will only improve his chances of a first senior call-up.
"It was a fantastic performance, he scored two goals," Spurs head coach Pochettino said. "He is young, can improve more and now it is Roy's decision. "I don't know if (he deserves a call-up). Roy needs to decide whether this it time to pick him or not.
"I think that today was a great game, a great performance. We showed character, I am very pleased for our players."
Harry Kane bagged a brace in front of Roy Hodgson to once again establish his England credentials as Spurs beat QPR
Read the full story ›
Load more updates