One man has died and 33 people have been injured after a train carrying highly toxic chemicals derailed in Ghent, Belgium, according to Belgian news site Nieuwsblad.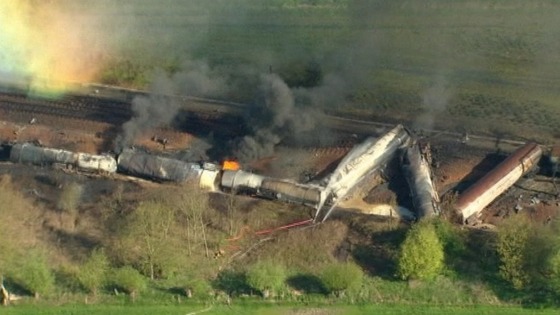 Around 500 locals in the Wetteren area were forced to evacuate their homes after six of the train's 13 cars derailed on Friday, unleashing toxic fumes from the highly flammable liquid chemicals it was transporting from the Netherlands to Ghent's seaport.
Initial reports suggested there were two fatalities but authorities later revised this figure.
It is believed the victims were not near the train when the crash occurred and Belgium's interior minister Joelle Milquet blamed the toxic fumes from chemicals including cyanide.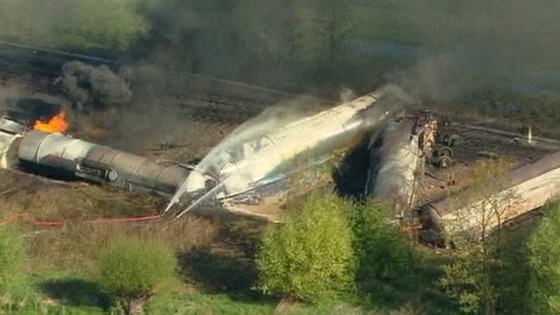 "In the future, the big companies are going to put only one pilot in the cockpit to save money, and that is what did happen here. They put only one person with that kind of chemicals behind it. So it may be a few seconds or whatever and he has made that mess," said local resident Camerlenck Bernate.
The injured people are receiving hospital treatment.