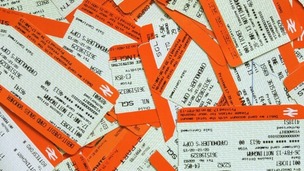 The Government today announced it is to cap the increases of regulated fares planned for January 2014.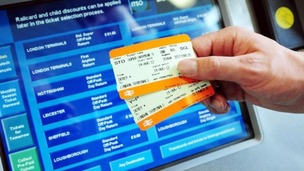 Rail fares are going up in January but they have been capped and will increase by a maximum of 6.1%.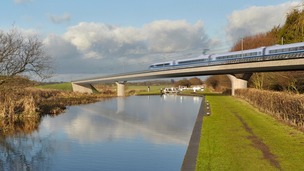 The institute of directors has pulled support for the HS2 rail link between London, to Birmingham and beyond to Manchester and Leeds.
Live updates
Virgin Trains has tweeted that train services to and from London Euston "should resume shortly" after the station was evacuated:
INFO: Staff are now being allowed back in to London Euston after a small fire has now been extinguished. Services should resume shortly.
National Rail enquiries says there are delays of half an hour:
#Euston station is reopening, residual delays of up 30 minutes are expected.
NEW: London Euston has been evacuated due to an incident. I will provide further information as soon as I have it
INFO: All trains are suspended in and out of London Euston until further notice.
Update: London Euston train services 'should resume shortly'
Advertisement
Report: 'Huge disparities' in rail services across the UK
Rail services are "unrecognisably better" compared to what they were at the dawn of the new millennium, a spokesman for the rail industry said.
Dismissing claims from a transport charity there is a "huge disparity" in regional railway services, the Rail Delivery Group said passenger satisfaction was "near record high".
While there is always room for improvement, rail passengers are travelling on services that are unrecognisably better when compared to 15 years ago.

Passenger satisfaction is at a near record high with 500 million more journeys each year being rated 'good' or 'satisfactory' according to the independent passenger watchdog.

The railway's success has been achieved through a combination of significant sustained public investment via Network Rail, and train operators focused on increasing passenger numbers.
– A spokesman for the Rail Delivery Group
Report: 'Huge disparities' in rail services across the UK
More decision making powers should be given to local administrations if the "huge disparities" in the railway service are to end, a transport charity has said.
Campaign for Better Transport (CBT) chief executive Stephen Joseph believed local knowledge was the key to improving Britain's railways.
The research exposes the huge disparities in the quality of train services across the country.

Importantly, it suggests the answer is to give local administrations more control over their rail networks.

By devolving more decision making we can make full use of local knowledge and target investment where it will bring the biggest benefits.
– CBT chief executive Stephen Joseph
Report: 'Huge disparities' in rail services across the UK
Passengers are being left out in the cold by unreliable train services because some parts of the country lack investment and fewer members of staff are on hand to help, a report has found.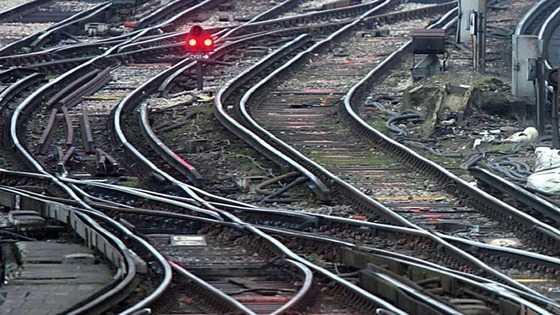 Data collected by the Campaign for Better Transport (CBT) found passengers in London, the south east, north west England, the West Midlands and Scotland, enjoyed the best railway services.
However, Welsh passengers and those travelling in the north east and east of England expressed their misery with their local train services.
Services in Wales were less well-used and less accessible than in other regions, as well as suffering low passenger satisfaction levels.
And even though services in London are well-used and have benefited from major investment, passenger satisfaction "is hindered by concern about cost and overcrowding" the report says.
Storm travel disruption warning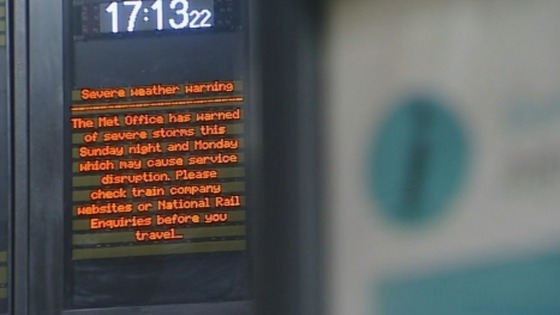 Severe disruption is expected on many rush hour train services in the south as a severe storm bears down on England and Wales.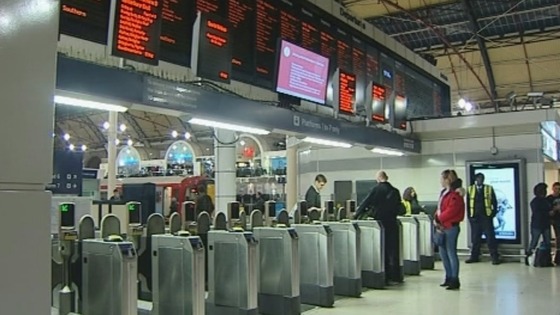 Flooding, high winds and trees on the line are causing problems on a number of routes, including Arriva Trains Wales, the Gatwick Express and Cross Country services.
Advertisement
Britain could return to the three tier system of rail travel after more than 50 years since Third Class was abolished, according to The Times (£).
A proposal in a leaked franchise prospectus by the Department for Transport for the East Coast Main Line suggested that three classes of travel could be introduced. Third Class ended in Britain in 1956 after Second Class disappeared from fare tables.
The document suggests that bidders for the line would be allowed to create an intermediate class between Standard and First Class.
The Government said that the proposals were to open the way for a class equivalent to Premium Economy on aircraft but the RMT Transport Union accused the department of setting the clock back.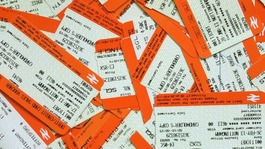 The Government today announced it is to cap the increases of regulated fares planned for January 2014.
Read the full story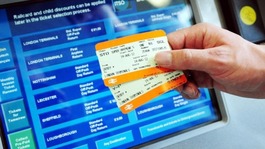 Rail fares are going up in January but they have been capped and will increase by a maximum of 6.1%.
Read the full story
Rail fare increases to be limited
Regulated rail fares in England are to be capped next year, the Government has announced. They will now be increased by a maximum of 6.1%.
Here is a selection of views from ITV News' Facebook followers on the changes:
Absolutely disgusting either way fares are increasing in % a lot more than wages are !
– Chris Wainwright
That's only regulated fares. That still means they'll be able to increase some fares by more than 6.1%. Given my experiences on trains this year, I would say a fare decrease should be considered because service has been terrible!
– Robert Bland
With fares as expensive as they are, "capping" fare rises at a still very high 6.1% still does not seem particularly great news, particularly as the efficiency and quality of the train services provided does not go up proportionally, with passengers entitled to expect that they did.

No-one ever seems to throw any money at stopping the endless round of signal failures and broken-down trains across the networks - why isn't all this money going on that, at least?!
– Karen Stambrovskis
Load more updates
Back to top