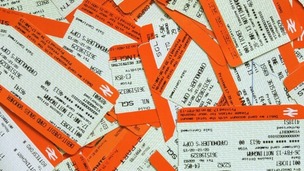 The Government today announced it is to cap the increases of regulated fares planned for January 2014.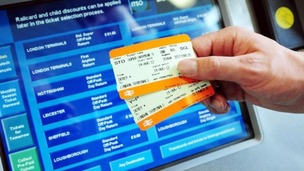 Rail fares are going up in January but they have been capped and will increase by a maximum of 6.1%.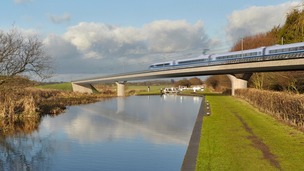 The institute of directors has pulled support for the HS2 rail link between London, to Birmingham and beyond to Manchester and Leeds.
Live updates
Business chiefs slam HS2 'folly'
The Institute of Directors (IoD) has joined those calling for HS2 to be scrapped, branding the £50 billion high-speed rail project "a grand folly".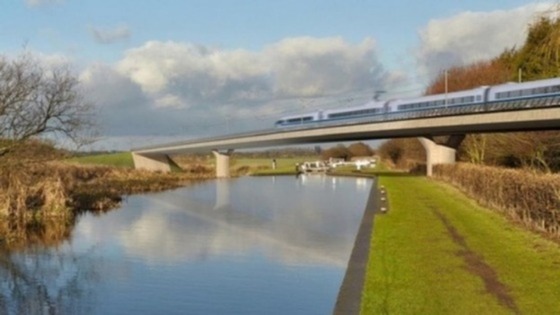 A survey of IoD members found that just 27% feel HS2 represents good value for money, and 70% say the scheme will have no impact on the productivity of their business.
The survey also showed that there was little enthusiasm for the project even in the regions where the benefits are supposed to be strongest.
HS2 chief: £80bn claim 'absurd'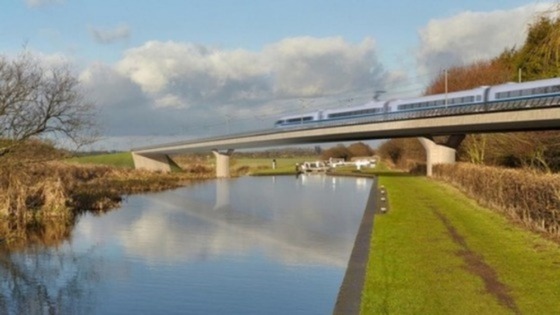 The construction of the HS2 rail project will affect the lives of more than half a million people across Middle England, campaigners have said, including those living up to 25 miles from the controversial train route.
They say towns along a 40 mile wide corridor through Oxfordshire, Buckinghamshire and Warwickshire will be affected by the millions of extra lorry journeys during the building process.
The estimations by the Campaign for the Protection of Rural England (CPRE) come from analysis of information it requested from the HS2 project.
Campaigner Ralph Smyth condemned HS2 for its reluctance to hand over the information, saying: "It is not acceptable that it took a charity to uncover this."
Advertisement
Drunk rail passengers warned
As Network Rail launched its new safety campaign urging people to take care on their way home after a night out, it revealed the following statistics:
1,601 slips, trips and falls were recorded at 17 of Britain's biggest stations
1,422 did not involve a train, 179 did
The most incidents - 179 - occurred at Leeds train station
The least happened at London Fenchurch Street - just 29 slips, trips and falls
One person has died in the past year following a fall - a man fell down the stairs at Leeds station and hit his head.
He later died from his injuries.
Drunk rail passengers warned
Network Rail said it does "everything we can" to make moving around its train stations as easy and safe as possible, but there are still far too many people injuring themselves where alcohol appears to have been a factor.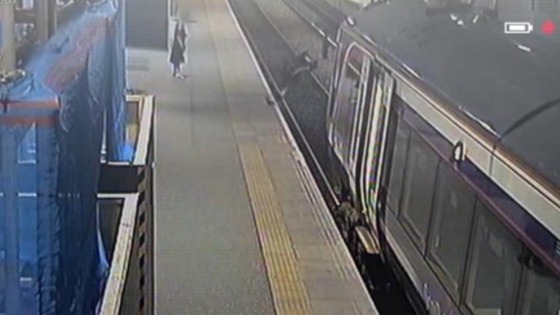 Robin Gisby, Network Rail's managing director for network operations, said: "We want people to enjoy their evenings and get home safe".
"The only thing I want to see fall is the number of incidents, so hopefully the campaign will be a gentle reminder for people to take extra care as they travel home through our stations."
Drunk rail passengers warned
A new campaign to highlight the dangers of drunk passengers slipping and falling at rail stations has released CCTV footage of some of their worst antics.
The video, released by Network Rail as part of a safety campaign, includes a drunken reveller who tries to kick a pigeon on the platform but instead ends up on the track.
Other footage shows a man repeatedly falling down an upwardly moving escalator and a man leaning on a moving train before falling from the platform.
Drunk rail passengers warned
Network Rail has launched a campaign encouraging people to take extra care after a night out after figures show more than 1,600 people have been injured in the last year at Britain's biggest railway stations.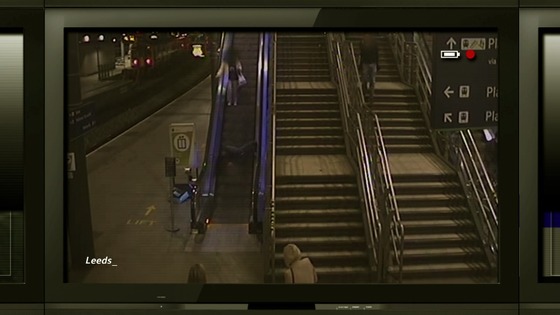 Leeds, London Paddington and London Liverpool Street stations top the table for the highest number of slips, trips and falls, the company said, urging, "Don't let a tipple turn into a trip".
Across the 17 stations Network Rail manages, there has been one fatality, 51 bone fractures, 19 dislocations, five concussions and dozens of bruises, cuts and abrasions as people have fallen on steps and escalators, over luggage and even off platforms between trains.
Advertisement
Eight people have been treated in hospital for minor injuries after a low-speed crash between their passenger train and an empty train late last night at Norwich station.
A £1.2 billion contract for new 140mph trains that will reduce journey times on key routes has been announced by the Government.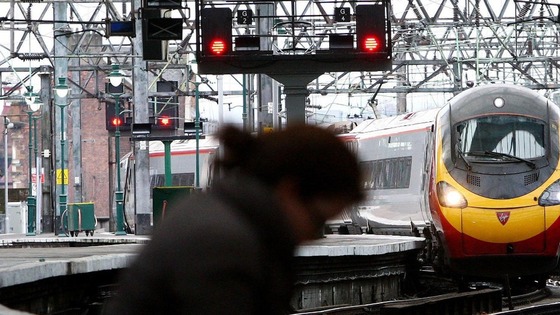 A total of 270 carriages will be manufactured in Britain as part of the Government's £5.8 billion Intercity Express Programme and the trains will be operational on the East Coast Main Line from 2019.
Capacity will be boosted by 18%, improving train reliability, and journey times between London, Leeds, Newcastle and Edinburgh cut by up to 18 minutes.
The plan is a boost for Hitachi Rail Europe's manufacturing facility in County Durham with 730 jobs set to be created by the order.
Virgin to bid for East Coast line
The East Coast rail line runs from London to Scotland's major cities, including Edinburgh, Aberdeen and Glasgow.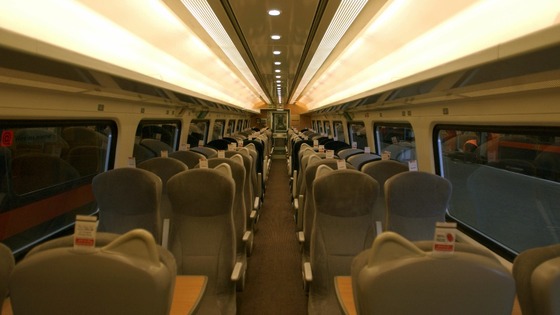 Over three years ago the line had to be nationalised because operator National Express revealed it couldn't afford to pay the franchise. The company was commited to a £1.4 billion contract.
No formal bidders have yet been confirmed, but it could reignite competition between Virgin Trains and FirstGroup who went head-to-head to run the West Coast line.
Virgin to bid for East Coast line
This programme is a major step in delivering tangible improvements to services, providing long-term certainty to the market and supporting our huge programme of rail investment.

Above all, in future franchise competitions we are placing passengers in the driving seat by ensuring that their views and satisfaction levels are taken into account when deciding which companies run our railway services.

Franchising has been a force for good in the story of Britain's railways, transforming an industry that was in decline into one that today carries record numbers of passengers.
– Patrick McLoughlin, Transport Secretary
Load more updates
Back to top