Network Rail has extended 50mph speed restrictions to many of the main routes in the southern half of England this evening.
A spokeswoman said the restrictions are "not going to be lifted tonight" and that they would assess the situation on Tuesday morning.
Advertisement
Greater Anglia says it is running a reduced service this evening and warns that lines may be late to open tomorrow morning: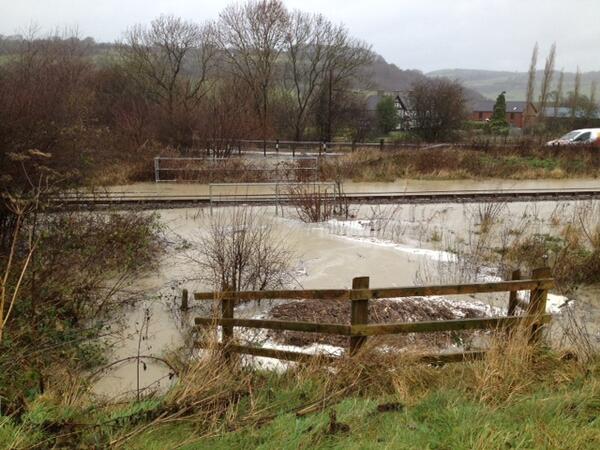 One railway line at Kentish Town in North London is blocked by a fallen tree.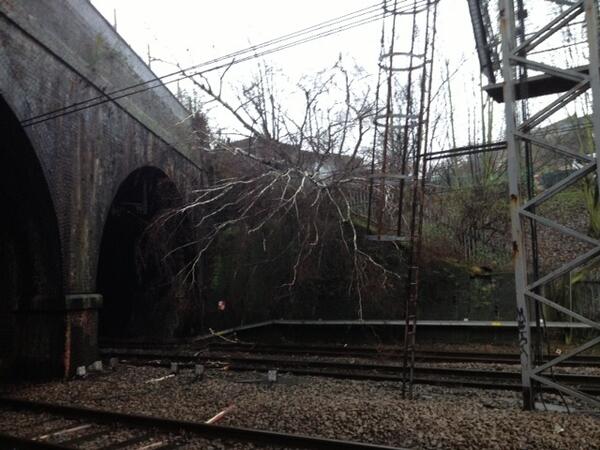 Advertisement
Cash-strapped commuters will find out today just how much more they will have to fork out for their rail season tickets in the new year, with some travellers facing possible 5.1 per cent rises.
Recent government announcements have meant the annual rise in regulated fares, which include season tickets, will not be so severe for 2014.
But the new price-rise formula, which will kick in on January 2, still allows for average regulated fare increases of 3.1 per cent, with the rise linked to the RPI inflation figure rather than the usually-lower CPI inflation used for Government benefits.
And train companies can use a 2.0 per cent "flex" regulation which lets them put some regulated fares up by 5.1 per cent as long as their overall average does not exceed 3.1 per cent.
The increase for any January is calculated from the RPI rate of inflation figure for the previous July. In July this year the RPI figure was 3.1 per cent.
Greater Anglia is warning of disruptions to train services as a result of the severe weather:
Trains will run at reduced speeds from 6pm on Monday
Limited services on Monday, especially during evening rush hour
No services until 10am at the earliest on Tuesday
Passengers advised to avoid travelling between these times and to check their line is open before leaving
Regulated fares will not rise on average by more than the rate of inflation, the Department of Transport has said, as passengers await potential rail fare rises. A spokeswoman for the department added:
The Government understands concerns rail passengers have about the costs of fares and the impact they have on household budgets.

That is why next year, for the first time in a decade, regulated fares will not rise on average by more than the rate of inflation, offering relief for families and the hardworking people.
Next year is set to be another year of racketeering and greed on Britain's privatised railways, the general secretary of transport union the RMT has said, as passengers await a potential 5% rise in rail fares.
Bob Crow said: "Passengers will continue to pay the highest fares in Europe to travel on creaking, overcrowded trains where even raw sewage is dumped on the tracks because the private operators will not stump up for tanks and the staff to empty them.
"The only solution, and one that's opposed by all our main political parties, is total renationalisation and the return of our railways to the ethos of public service under complete public control."
Load more updates