Officials in the US say some passengers at overseas airports will be asked to turn on their phones under new security measures.
The Transportation Security Administration (TSA) said it will require some foreign airports to order passengers to turn on devices such as mobile phones. Any that do not power up will not be allowed on flights to the US, and those travellers may have to undergo additional screening.
Passenger Phil Jackson has only received one of his 5 bags after landing in Bogota. Day 6 into his 2 week holiday with a group of friends, he is still waiting for 3 pieces of luggage.
He should have left the capital of Columbia as part of his multi-stop trip but instead, is having to wait around to find out what will happen with his luggage. Some of his friends have moved on to avoid losing out on their pre-booked flights and trips.
It was only a couple of days ago too that he discovered that it was not the airline's fault his luggage had gone missing but was in fact due to massive problems at the baggage systems at Heathrow's Terminal 5.
Advertisement
A Heathrow Airport spokeswoman said "it will take several days" for all of the passengers affected by a computer glitch to receive their luggage.
We experienced intermittent issues with the T5 baggage system between June 26 and 29 which caused some bags to be processed manually. Passengers can now check in bags as normal.

Manual processing led to some bags not making flights in time. While passengers are receiving bags all the time, it will take several days to reunite all passengers with their bags.

We are very sorry for the disruption passengers have experienced and we are working round the clock with airlines to reunite passengers with their bags as quickly as possible.
– Heathrow spokeswoman
A Heathrow Terminal 5 computer glitch has meant some passengers have still not received their luggage days after the problem started.
The technical error began on Thursday and has affected departing British Airways passengers.
Some of the affected travellers had to fly without their hold luggage and many have still not received their bags yet despite normal baggage check-in resuming at T5.
The terminal opened in March 2008 when thousands of bags went missing and there were long delays and cancellations.
Beach not smooth enough? Rollercoaster too scary? These are just two of the bizarre complaints made by holidaymakers to a travel company.
Read the full story ›
Plunging petrol prices mean British holidaymakers will be able to do more miles for less cash when driving abroad this summer.
The biggest price falls have been in France, with petrol down 15% and diesel dipping 18% compared with last year, according to Post Office Travel Money.
Spain's prices have also fallen - with petrol down 4.8% and diesel down 4.3%.
Two tiny European countries - Andorra and Luxembourg - currently offer the cheapest fuel.
Petrol is just £1.04 a litre in Andorra, with diesel at 94p, while petrol in Luxembourg costs £1.11 and diesel 99p.
Advertisement
The M6 northbound has been closed near Crewe after a serious accident. The northbound carriageway has been shut between J16 and 17 and is not expected to re-open until around 4pm.
There are currently delays of around two hours.
Travelers at St Pancras station have posted pictures of the scene on Twitter, with some describing the situation with the hashtag #chaos.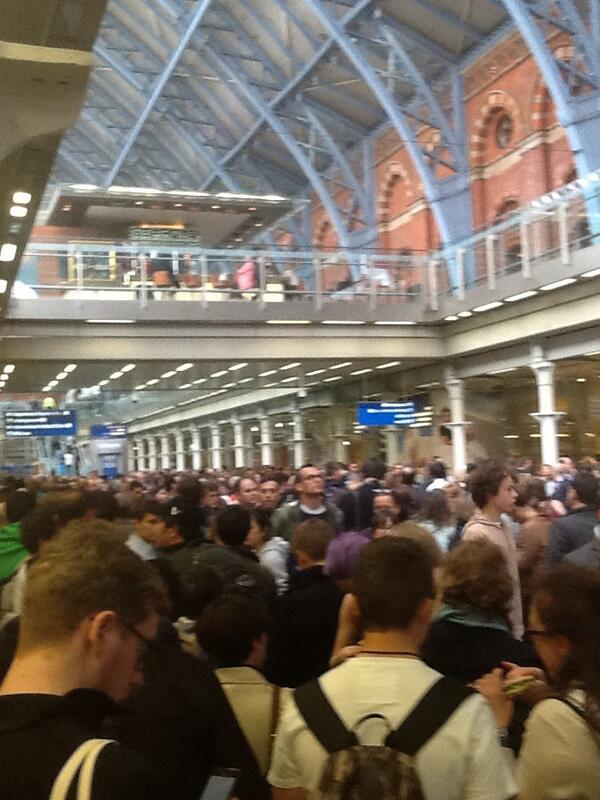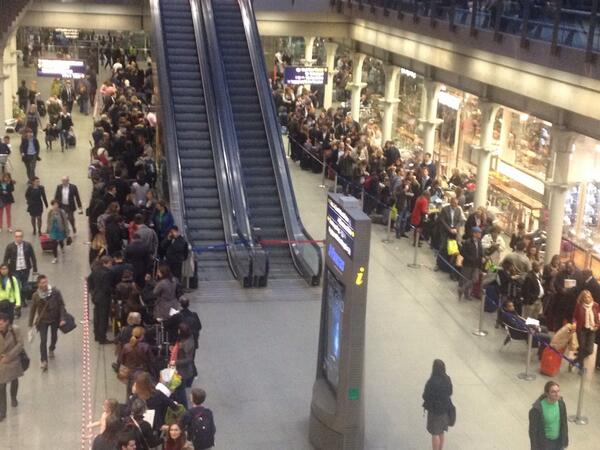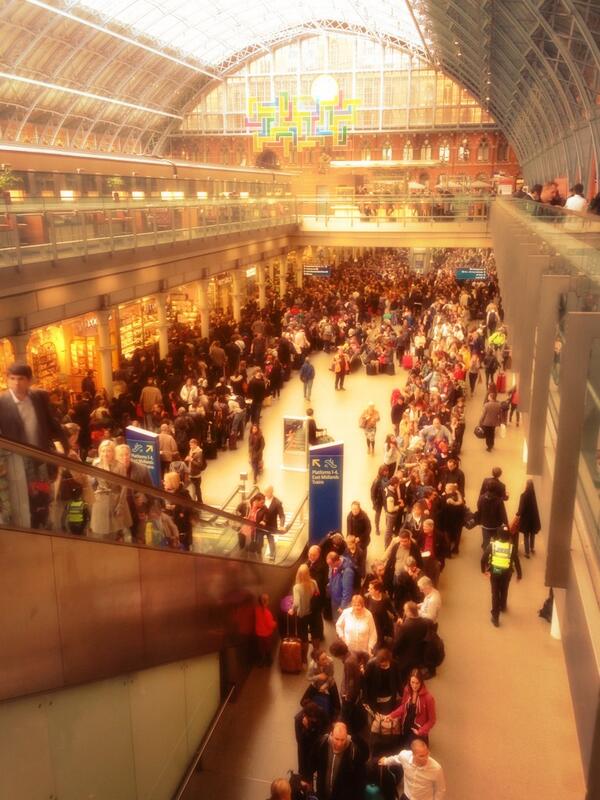 Eurostar told ITV News that customers have a choice of re-booking and getting compensation, or of a full refund, as well as being reimbursed for reasonable resulting accommodation costs.
Hundreds of travelers are queuing and waiting at St Pancras after severe delays meant a backlog of Eurostar services.
A fatality in the Lille region and infrastructure problems in the Eurotunnel mean few customers will be able to travel today, a spokesperson for Eurostar told ITV News.
Video footage shows the scenes at St Pancras, where some queues appear to stretch much of the length of the station.
There are "severe delays" on the Eurostar after a fatality and infrastructure problems in the Eurotunnel caused a backlog of trains.
Eurostar's twitter feed advises customers who are not currently at the station not to make their way there this evening, saying "we will be unable to accommodate you tonight".
It also says customers trying to contact them by phone could have to wait up to 20 minutes.
A fatality in the Lille region was followed by a technical hitch in the Channel Tunnel, resulting in a backlog of passengers on the tunnel's shuttles.
Eurostar say customers have a choice of re-booking their journey for free along with some compensation, or of getting a full refund for their journey.
They say they will also reimburse resulting accommodation costs.
Load more updates