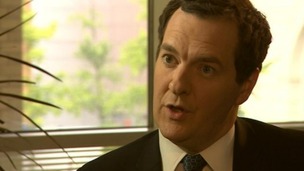 Chancellor tells ITV News the sale of £3.21bn worth of Lloyds shares will not necessarily trickle down to struggling households.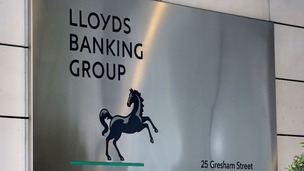 The Treasury has started the process of one of the most anticipated business deals in years, but will the taxpayer get their money back?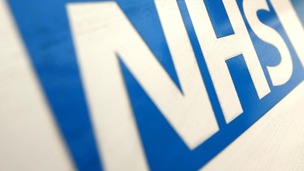 In a letter seen by ITV News, a senior Cabinet minister has warned hospital trusts about using schemes to avoid paying tax.
Live updates
Osborne: Growth figures 'significantly up'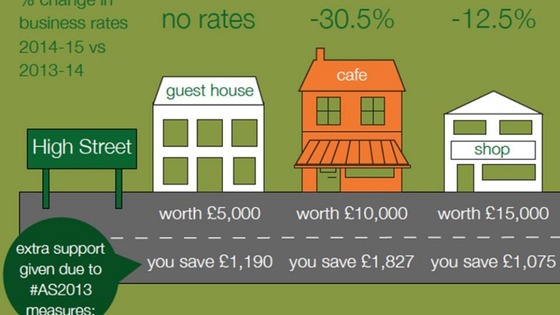 1% cut to govt department budgets
The Treasury has confirmed that the government will announce budget cuts of 1% to departments over the next two years.
Making the announcement on Twitter the Treasury said:
Resource budgets in government departments cut by around 1.1% over next two years #responsiblerecovery
No cuts to capital, health, schools, aid, HMRC, local gov & security services. MoD given exceptional flexibility #responsiblerecovery
In another message the Treasury said: "Chancellor & Chief Sec have written to cabinet to inform them an extra £1bn a year savings will be made over next 3yrs."
Advertisement
Spain: No Scotland in the EU
The Treasury has claimed an independent Scotland could cost Scottish taxpayers £1,000 a year.
The Chief Secretary to the Treasury Danny Alexander said the calculation was based on the "most optimistic independent assessment of Scotland's finances" by the Institute of Fiscal Studies think tank, which published its report last week.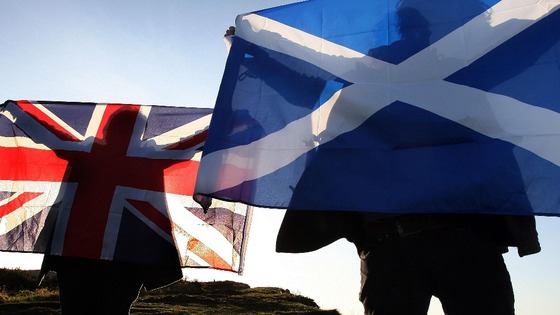 Read: Independent Scotland 'faces spending cuts or tax rises'
In a letter to Scotland's First Minister Alex Salmond, Mr Alexander cited the IFS' statement that independence would require policy action "equivalent to around an eight percentage point increase in the basic rate of tax".
He said Treasury officials calculated this would mean an average increase for basic rate tax payers in Scotland of around £1,000 per year.
Help to Buy scheme launched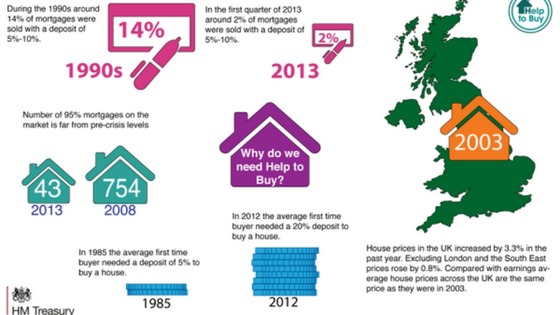 The Treasury has tweeted a graphic which aims to answer the question "Why do we need Help to Buy?"
Osborne files bonus complaint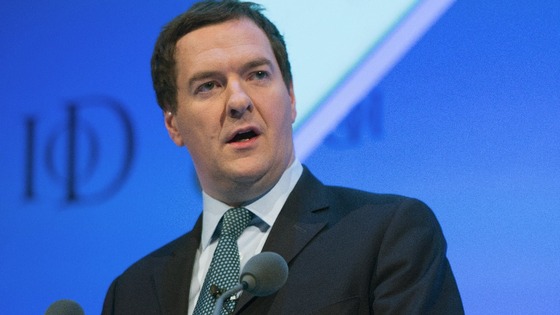 George Osborne has filed a formal complaint against Brussels over plans to cap bankers' bonuses due to fears the move will backfire and drive up salaries.
The legal action was lodged on Friday, after it had been approved by the Chancellor.
An HM Treasury spokesman said: "These latest EU rules on bonuses, rushed through without any assessment of their impact, will undermine all of this by pushing bankers' fixed pay up rather than down, which will make banks themselves riskier rather than safer.
"Regulation of pay in this manner goes beyond what is permitted in the EU Treaty. That's why we are challenging these rules in the European Court, to ensure the legislation respects the EU Treaty and actually achieves what it's meant to."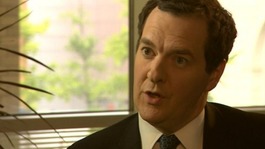 Chancellor tells ITV News the sale of £3.21bn worth of Lloyds shares will not necessarily trickle down to struggling households.
Read the full story
Advertisement
Govt sells 6% Lloyds stake
In a speech to assembled Lloyds Banking Group staff in Birmingham, Chancellor George Osborne thanked employees for putting up with "difficult decisions" and job restructuring since the 2008 government bailout.
On the Government's six per cent share sale today, the Conservative said that the Treasury achieved a "good price", making a £61 million profit for the taxpayer.
Lloyds Banking Group chief executive boss António Horta-Osorio added that he is "delighted" the Government has taken the opportunity to start selling its bank stake.
Govt sells 6% Lloyds stake
Today, in many ways, marks the beginning of the end of the financial crisis. It's symbolic because shares in Lloyds Banking Group have risen enough to allow the Government to make a small profit on the six per cent stake it sold off today.
This is the first payout for taxpayers following the 2008 bailout of Lloyds bank, which of course was carried out by the Labour government at the time and they're now claiming vindication of that policy.
However, taxpayers still have a significant stake of more than 30 per cent in Lloyds.
There's a political angle going on here too and the Chancellor, George Osborne, is trying to keep this momentum flowing in his party's direction following his recent speech in which he stated that the economy had turned the corner.
Read: Treasury insists it was 'right time' to sell Lloyds stake
Govt sells 6% Lloyds stake
Treasury Chief Secretary Danny Alexander has said it was the "right time" for the Government to sell a six per cent share stake in Lloyds Banking Group.
The Liberal Democrat told BBC Radio 5 Live that he and the Chancellor, George Osborne, had been given advice by Treasury officials to start the process of selling.
I think that what it shows is that our economy is turning a corner, that we are now in a position where overseas investors and others are looking to invest in British banks.

Given the massive commitment that the British taxpayer made to rescuing these banks when things went wrong back at the time of the financial crisis, I think that it is a welcome sign that we are starting the process, and of course it will be a long process, of getting the taxpayers' money back.
– Treasury Chief Secretary, Danny Alexander

Read: Lloyds Banking Group share price falls in early trading
Govt sells 6% Lloyds stake
Shares in Lloyds Banking Group have slipped by 1.7 per cent in early trading following the Government's sale of its six per cent stake in the group.
Load more updates
Back to top