Protests after Tunisia killing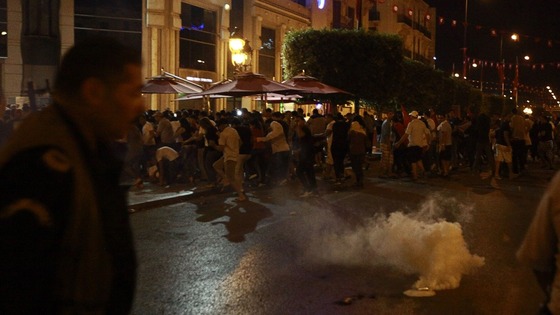 One man was killed in violent protests in the southern Tunisian city of Gafsa, two days after the assassination of a secular opposition figure, according to Reuters.
It was the first death in protests since demonstrations erupted after the assassination of Mohamed Brahmi on Thursday.
Thousands of anti-government protesters also massed in the capital on Friday, while shops and banks closed their doors and all flights in and out of the country were cancelled.