The final five bodies of the Britons killed in the Tunisian beach terror attack are to be repatriated when are to be flown back to the UK later.
And a coroner will continue to open inquests into the deaths of those murdered in the terror attack.
Some 30 British people were among the 38 killed by gunman Seifeddine Rezgui on the beach at Sousse. Yesterday the Queen and the Prime Minister joined millions of people across the country in a minute's silence in a solemn tribute to those killed. An RAF plane carrying the bodies of the final five murdered Britons is expected to arrive at Brize Norton in Oxfordshire this afternoon..
Britons killed in the Souse attack a week ago have returned to British soil this afternoon.
It is the third day that bodies have been returned to the UK by the RAF.
Christopher and Sharon Bell, Scott Chalkley, Sue Davey, Angie and Ray Fisher, Eileen Swannack, and John Welch were all returned to RAF Brize Norton today.
Advertisement
'It could have been us' was a phrase I heard repeated many times today as British holidaymakers gathered in Sousse to remember the victims.
Read the full story ›
Millions of people have observed a minute's silence in memory of the victims of the Tunisian terror attack.
Read the full story ›
Owen Richards - who survived last week's attack in Tunisia - is seen alongside his mother during the minute's silence at Walsall's stadium.
The attack claimed the lives of the 16-year-old's brother, uncle and grandfather.
Britain has fallen silent to remember the victims of the Tunisian terror attack.
The Queen and David Cameron joined millions across the UK in observing the minute's silence at noon.
The tribute comes a week after 30 Britons were killed in the horrific attack.
Advertisement
David Cameron observed the minute's silence in memory of the Tunisia attack victims in his Witney constituency today.
Tourists gathered on the same beach where dozens of Britons were murdered last week to observe the minute's silence.
ITV News' Lutfi Abu-Aun shared a picture of people holding hands at the scene: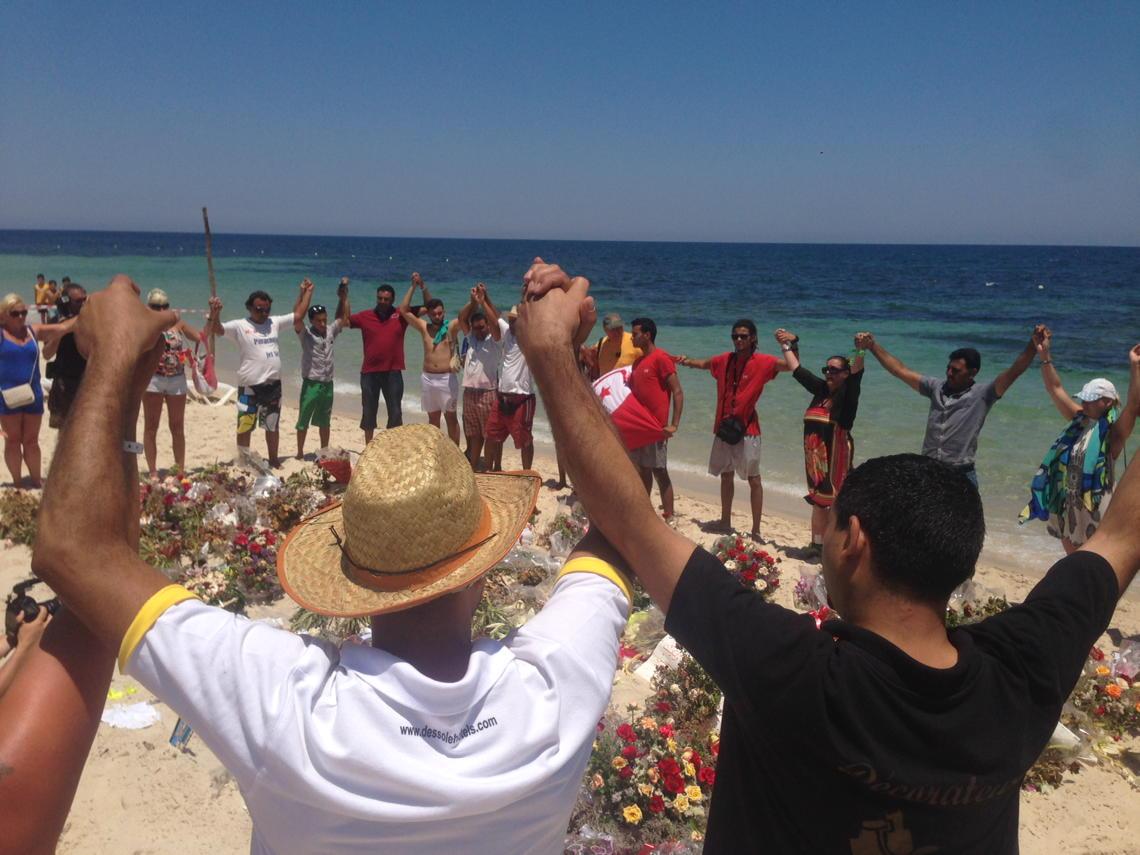 The Wales rugby squad have joined the rest of the country in marking a minute's silence in tribute to those killed in the Tunisia attack.
A picture tweeted by the Welsh Rugby Union shows Sam Warburton and teammates at their training camp in Switzerland.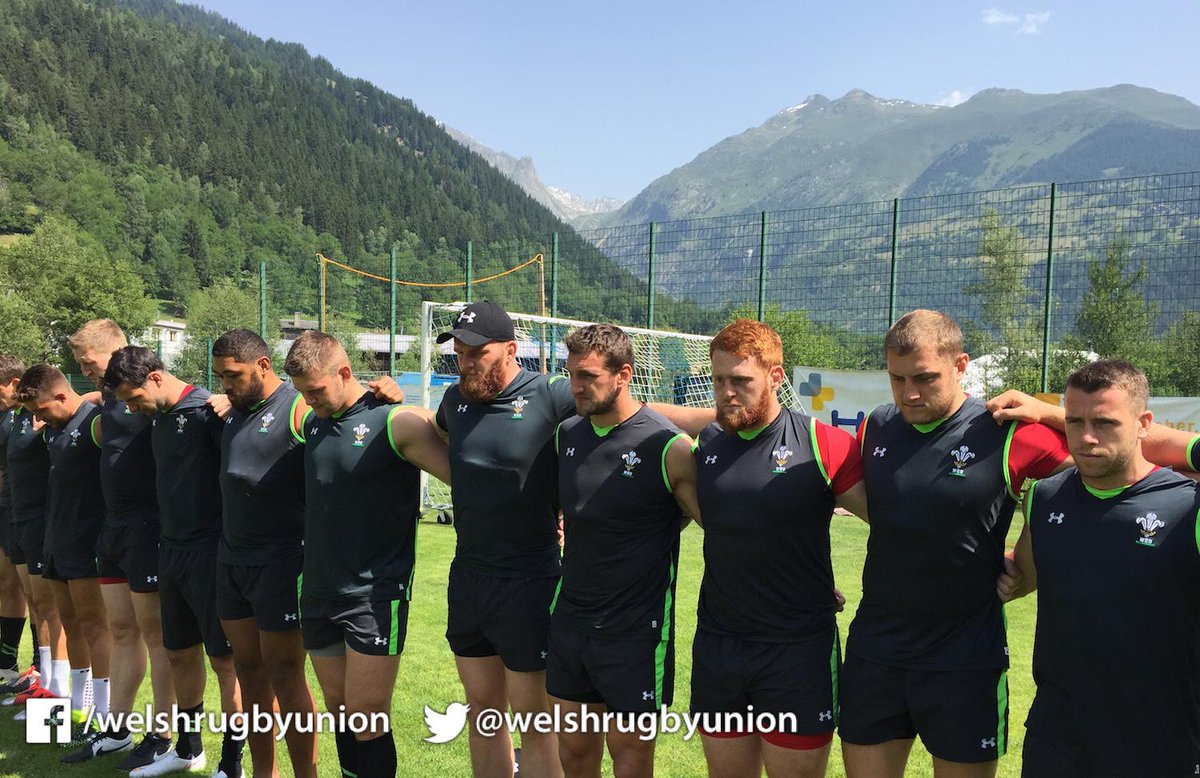 Spectators and staff at Wimbledon have paid tribute to the 38 people killed in last week's terror attack in Tunisia.
Hundreds stood in silence on Murray Mound at midday before clapping once the minute was over.
Matches started at 12.15pm rather than the usual 11.30am to allow players, staff and fans to take part.
Load more updates