Live updates
Protests after Tunisia killing
Tunisian police have fired teargas to disperse protesters in front of the interior ministry in Tunis, Reuters reports.
Protests after Tunisia killing
Tunisair will cancel all flights into and out of Tunisia tomorrow after the country's largest trade union called a general strike in protest at the assassination of opposition figure Mohamed Brahmi. A statement from the state-owned company said:
All flights to and from Tunisia on Friday will be cancelled.
Advertisement
Protests after Tunisia killing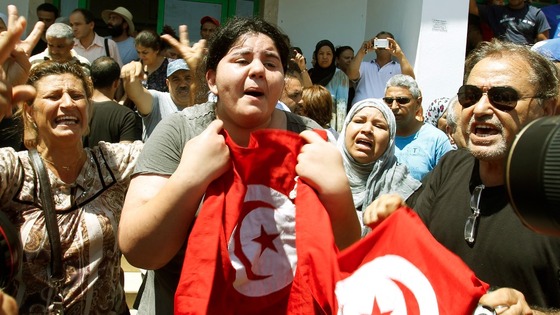 Tunisia's largest labour organisation, the UGTT, said it would hold a general strike tomorrow to protest against the assassination of opposition figure Mohamed Brahmi, officials said. Sami Tahri, a UGTT spokeman said:
"The executive office of the UGTT decided to go on general strike ... it will be a political strike in defence of Tunisia and to protest at this new political assassination."
A general strike was held on February 8 this year, two days after the assassination of the secular opposition figure Chokri Belaid.
Protests after Tunisia killing
Thousands of people have taken to the streets of Sidi Bouzid, the birthplace of the Tunisian revolution, after the assassination of a leading opposition politician. Resident Mehdi Horchani described said there were a number of road blocks and protests taking place across the city.
People are very angry. Thousands have taken to the streets, people have blocked roads and set tyres alight.
Tunisia's Prime Minister Hamadi Jebali has told reporters he has quit, according to Reuters.
Funeral for Tunisian politician
Protesters and police clashed in Tunisia today in scenes reminiscent of the revolution that sparked uprisings across the region.
The violence followed the funeral of opposition figure Chokri Belaid, who was assassinated outside his home on Wednesday.
Middle East Correspondent John Ray reports:
Advertisement
Funeral for Tunisian politician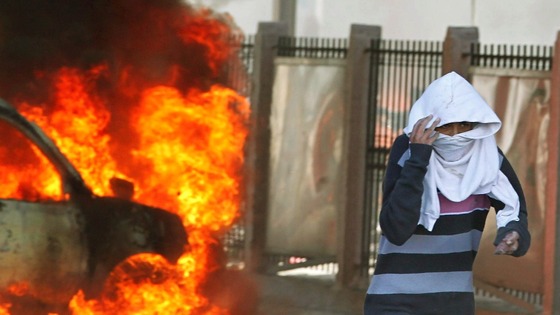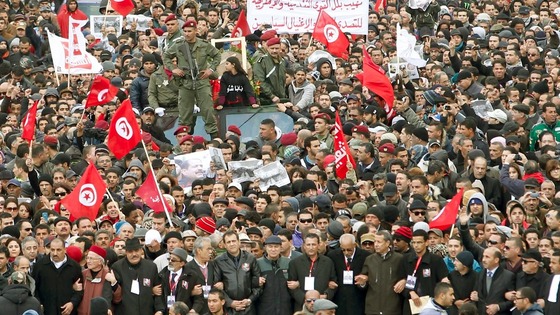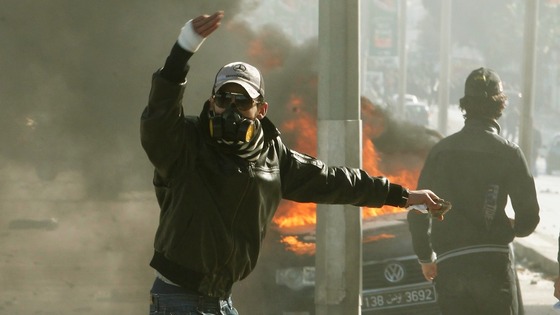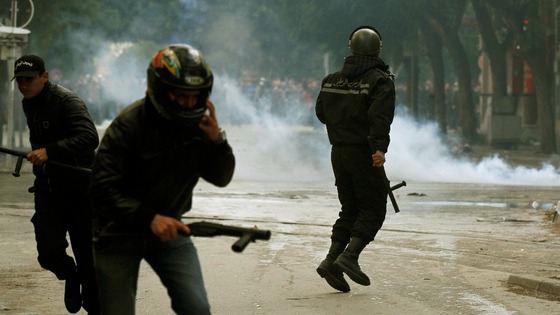 Funeral for Tunisian politician
There have been reports that police and mourners clashed at the mass funeral of secular opposition leader Chokri Belaid, whose assassination has plunged Tunisia deeper into political crisis.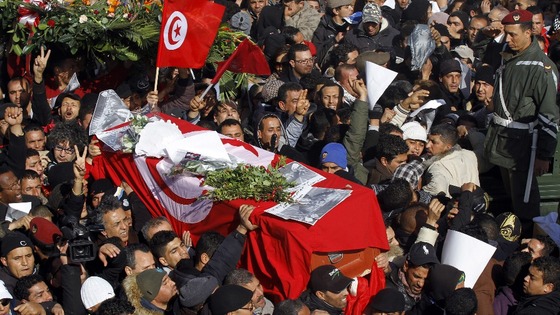 Braving chilly rain, at least 50,000 people turned out to honour Belaid in his home district of Jebel al-Jaloud in the capital, chanting anti-Islamist and anti-government slogans.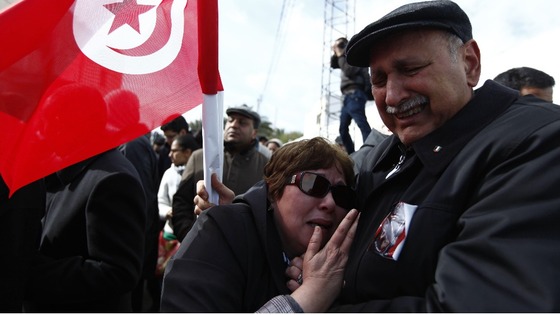 Violence reportedly erupted near the cemetery as police fired teargas at demonstrators who threw stones and set cars ablaze. Police also used teargas against protesters near the Interior Ministry, a frequent flashpoint for clashes in the Tunisian capital.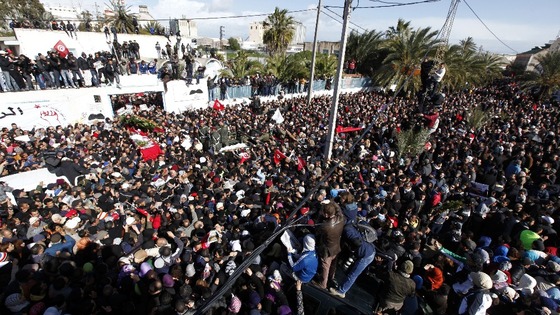 Funeral for Tunisian politician
Tunisia is braced for further clashes today, with the capital shut down by a general strike and the army deployed ahead of the funeral of opposition leader, Chokri Belaid, which is expected to draw tens of thousands of mourners, and potentially many more.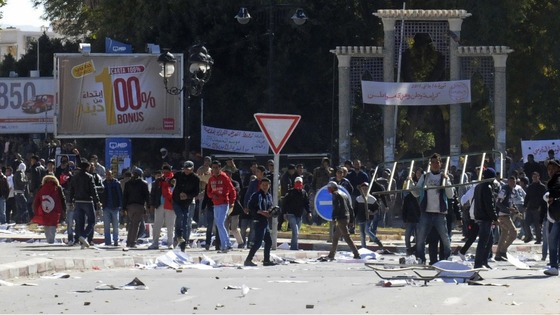 Once the standard bearer in the region for its political consensus, Tunisia is embroiled in its worst crisis since the 2011 revolution that overthrew its long-ruling dictator and inspired the Arab Spring.
Egypt's national airline reportedly cancelled flights to Tunisia after staff at Tunis airport joined a general strike, airport sources said.
Officials at Cairo airport said EgyptAir had told them it cancelled two Friday flights. It was not immediately clear if other airlines were affected.
Murdered opposition leader Chokri Belaid will be buried in Tunisia's capital Tunis today.
Mr Belaid, a lawyer and secular political figure, who was shot by a gunman as he left home for work on Wednesday.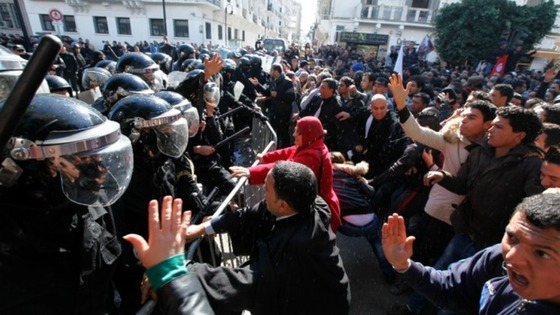 His assassination sparked mass protests and there are fears that tensions could lead to violent clashes.
Unions have also called a general strike in response to the killing.
Load more updates
Back to top