Live updates
Hackers steal Twitter passwords
http://t.co/iCzHN5lO Twitter blog on hacker attack says 250,000 passwords at risk - I'm among those who've received warning emails
Hackers steal Twitter passwords
Twitter said users whose security was compromised will be receiving an email with instructions to create a new password.
"Your old password will not work when you try to log in to Twitter," said Bob Lord, Twitter's director of security.
He added:
We encourage all users to take this opportunity to ensure that they are following good password hygiene, on Twitter and elsewhere on the Internet.

Make sure you use a strong password – at least 10 (but more is better) characters and a mixture of upper- and lowercase letters, numbers, and symbols
– Bob Lord, Twitter

Twitter also advised that users do not use the same password more than once across other services and accounts.
Advertisement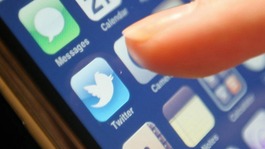 250,000 Twitter users have had their accounts hacked after the social networking site revealed its security had been breached.
Read the full story
Hackers steal Twitter passwords
Twitter's director of information security, Bob Lord said the hacking attack on the social networking site "was not the work of amateurs".
This attack was not the work of amateurs, and we do not believe it was an isolated incident. The attackers were extremely sophisticated, and we believe other companies and organizations have also been recently similarly attacked. For that reason we felt that it was important to publicize this attack while we still gather information, and we are helping government and federal law enforcement in their effort to find and prosecute these attackers to make the Internet safer for all users.
Hackers steal Twitter passwords
In its statement to users, Twitter said that it reset the pilfered passwords which had been hacked and sent users emails advising them that they will have to create a new one.
Twitter noted a recent surge in security breaches at several U.S. media and technology companies.
The New York Times and The Wall Street Journal reported this week that their computer systems had been infiltrated by China-based hackers.
Twitter says hackers may have gained access to information on around 250,000 of its more than 200 million active users.
Hackers steal Twitter passwords
Twitter has issued a message to reassure its users after the social networking site detected "unusual access patterns" that led to "unauthorized access attempts to Twitter user data".
In a statement on Twitter's blog it said that its investigation had detected that attackers may have had access to usernames, email addresses and passwords for around 250,000 users.
Advertisement
Back to top