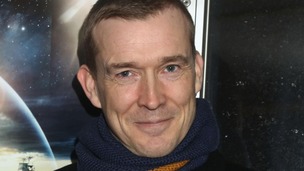 Award-winning author of Cloud Atlas choose to tell his latest effort, The Right Sort, via the "straitjacket" of Twitter.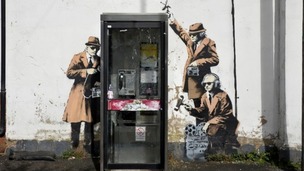 Mystery surrounds a new Twitter account claiming to be the anonymous street artist Banksy.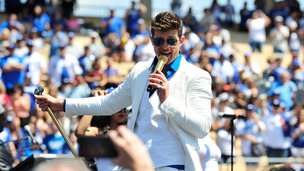 Twitter users have hijacked #AskThicke to torment singer Robin Thicke over his "sexist" lyrics and comments.
Live updates
With the start of the World Cup just two days away, Twitter has unveiled a new feature- 'Hashflags'- to allow users to use world flags as a new form of hashtag in their tweets.
By posting a tweet with a hashtag in front of the relevant three-letter country code, like #BRA and #FRA, an icon of the country's flag will appear after the text.
Twitter will tally up all of the Tweets with hashflags over the next few days and unveil The World Cup of Tweets winning country prior to the first match this Thursday.
Send a tweet cheering on your team with a hashflag here.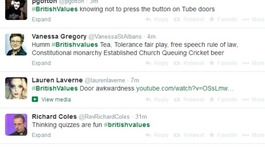 Michael Gove's assertion that new rules could force schools to actively promote "British values" has sent the Twittersphere into a frenzy.
Read the full story
Advertisement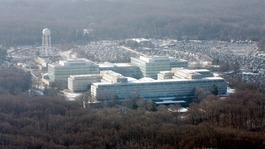 The CIA has come in from the cold - the social media cold. Langley is now tweeting.
Read the full story
A 62-year-old man has been arrested on suspicion of sending offensive Twitter messages about murdered toddler James Bulger.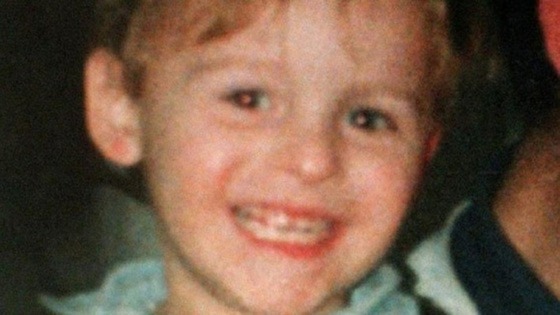 The man, from Bexhill, Surrey, was arrested after Twitter users reported an account called 'James Bulger's Ghost' that displayed a picture of the two-year-old and an image of the child's gravestone.
James' mother Denise Fergus was contacted directly in one offensive message sent from the account on the anniversary of her son's death.
She highlighted the messages to her own 23,000 Twitter followers.
The man was interviewed by police and bailed until 28 August.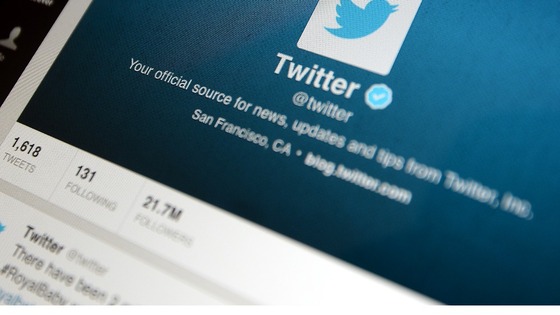 Twitter has announced that it is rolling out a mute function from today, enabling users of the social media platform to 'silence' users they do not want to see content from.
In an announcement on their blog, Twitter said that they will be rolling out the function to everyone 'in the coming weeks' which will give users "even more control of the content they see on Twitter".
The mute function will remove all content from a particular user, even instances of retweets, something that simply unfollowing an account doesn't do.
The muted user will not know that they have been muted and you can 'unmute' at any time.
To see how the mute feature will work, you can read the Twitter blog post here.
Advertisement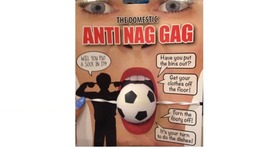 A novelty item to "gag" nagging women has been removed from sale by River Island after the item prompted outrage on Twitter.
Read the full story
Online retailer Amazon has announced a new partnership that will allow customers to shop via Twitter.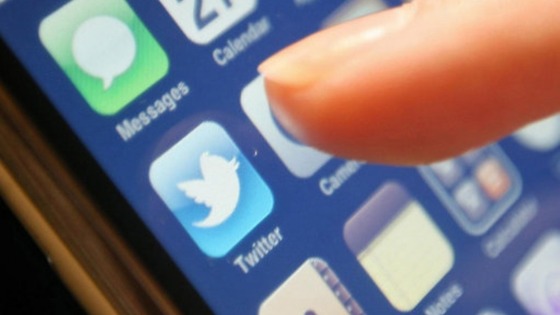 With the new system users add the hashtag #AmazonBasket to tweets referencing products they like, then the item is automatically added to their online shopping cart.
Amazon said the tie-up would mean "no more switching apps, typing out passwords or trying to remember items you saw on Twitter".
Twitter has begun rolling out the new-look profile for its users.
Twitter enthusiasts can now add a header picture to their profile, pin tweets to the top of their feed and filter how they want to view posts on other people's timelines.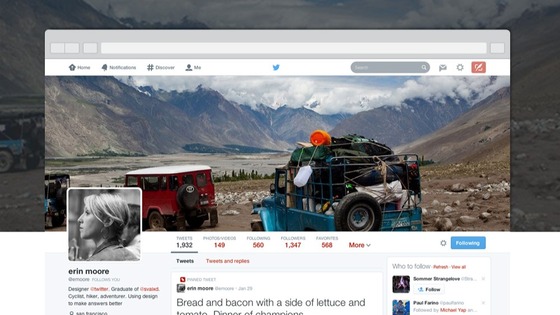 "Your Twitter profile shows the world who you are. We look forward to seeing what that means to you!" the company said in a blog post.
Click here to find out how to update your profile.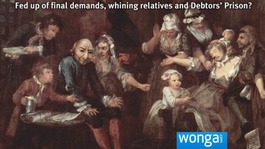 Payday loans company Wonga has cited copyright infringement after it requested an image was removed from Twitter.
Read the full story
Load more updates
Back to top