Public sector workers are striking today over a row on pay, conditions, pensions and spending cuts.
Here are some of the reactions from Twitter users on the industrial action.
I'm with the strikers. No pay rise for years while ministers give themselves 11% + expenses? Unacceptable #strikeaction
Hefty fines if kids aren't at school, yet teachers go on strike when they want? You're not the only ones struggling! #strikeaction #selfish
As a parent I would be happy if my children couldn't go to school, they are teaching kids to stand up for what's important #strikeaction
Brazil's humiliating loss to Germany in last night's World Cup semi-final was the most talked about individual sports game ever on Twitter.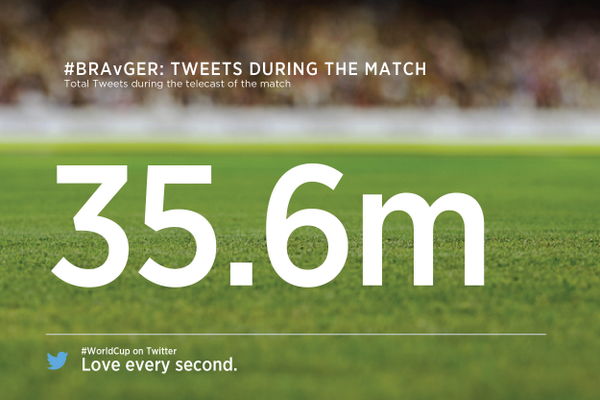 Advertisement
Mystery surrounds a new Twitter account claiming to be the anonymous street artist Banksy.
Read the full story ›
Twitter users have hijacked #AskThicke to torment singer Robin Thicke over his "sexist" lyrics and comments.
Read the full story ›
The co-founder of Twitter told ITV News he believes social media sites are "just getting started".
Read the full story ›
Twitter is the only technology which allows large groups of people to "behave as one for a moment," according to one of the co-founders of the micro-blogging site.
Biz Stone told Good Morning Britain about the first time he realised Twitter had become a phenomenon - a man tweeted a recommendation for another bar after he had become fed up with the noise in the pub he was sitting in.
"He sent out a tweet recommending another pub and he sent that to his followers. They thought it was a good idea and so they sent it and so forth. In the eight minutes it took him to walk to that pub it had completely filled to capacity and there was a line around the block!"
Advertisement
We've verified our security fix and have turned TweetDeck services back on for all users. Sorry for any inconvenience.
Twitter has urged users to log out of their TweetDeck service after it was hit by a bug which caused a random surge of retweets across a large number of accounts.
They tweeted the statements below.
A security issue that affected TweetDeck this morning has been fixed. Please log out of TweetDeck and log back in to fully apply the fix.
We've temporarily taken TweetDeck services down to assess today's earlier security issue. We'll update when services are back up.
With the start of the World Cup just two days away, Twitter has unveiled a new feature- 'Hashflags'- to allow users to use world flags as a new form of hashtag in their tweets.
By posting a tweet with a hashtag in front of the relevant three-letter country code, like #BRA and #FRA, an icon of the country's flag will appear after the text.
Twitter will tally up all of the Tweets with hashflags over the next few days and unveil The World Cup of Tweets winning country prior to the first match this Thursday.
Send a tweet cheering on your team with a hashflag here.
Michael Gove's assertion that new rules could force schools to actively promote "British values" has sent the Twittersphere into a frenzy.
Read the full story ›
Load more updates