Skydiver survives 24 mile jump
A student who ended up stuck in a tree after falling 3,000ft (914m) when his canopy failed to open on his very first parachute jump has vowed to have another go.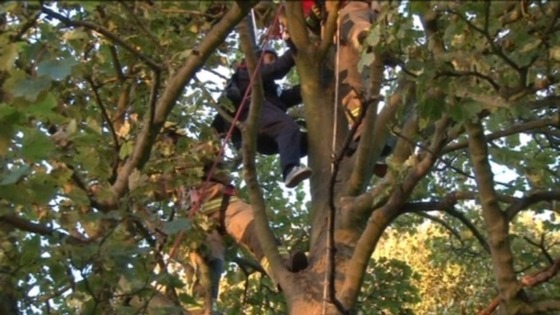 After Liam Byrne, 18, was rescued from a tree near Shotton Colliery, in County Durham, virtually uninjured after his horror fall, firefighters said he was lucky to be alive.
But asked if he will jump again he said: "Probably, we will see - best way to get over it."
Follow the story on the ITV News Tyne Tees website.