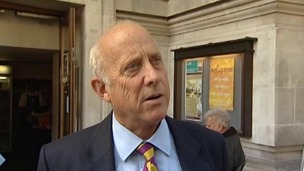 The UK Independence Party has removed the whip from MEP Godfrey Bloom after he called women "sluts" a fringe event.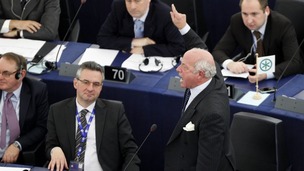 The Ukip MEP Godfrey Bloom has a history of gaffes and controversies. Here are eight of them.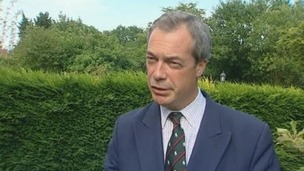 UKIP leader Nigel Farage has admitted that "it was a mistake" to set up a trust fund for his children in an off-shore tax haven.
Live updates
Ukip councillor stands by 'send them back' video
Ukip councillor Victoria Ayling has defended herself after a video of her emerged of her saying she would like to "send the lot back" when talking about her political position on immigration and multiculturalism.
Read: Ukip councillor in 'send them back' immigration video
Mrs Ayling said her comments within the video, made by her ex-husband, had been taken out of context, and she was referring to illegal immigrants.
Ukip councillor stands by 'send them back' video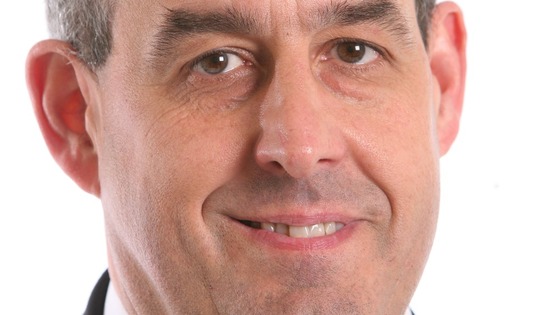 Shadow immigration minister David Hanson called for an apology after comments made by Ukip councillor Victoria Ayling.
"This type of offensive language should have no place in modern Britain," he said.
"British people do not deserve to be 'sent back home' because this is their home.
"It has taken us years to defeat the ideology and language of the NF [National Front] and the views of the BNP [British National Party] and they should not be resurrected by someone calling themselves a serious politician.
"She needs to apologise and repudiate the use of this type of language and thinking."
Advertisement
Ukip councillor stands by 'send them back' video
Other remarks made by Ukip councillor Victoria Ayling in the Daily Mail video include:
...send them back.

[Rob Ayling] It's a bit National Front isn't it?

[Victoria Ayling] It's right though. But anyway...
Multiculturalism does not work - Britishness does.

[Away from camera] Multiculturalism is dead, I'm allowed to say that but maybe 'Britishness' is waving the National Front flag a bit.
I just want to send the lot back, but I can't say that.

[Rob Ayling] We'll nip that out in case...

[Victoria Ayling] Bribery, blackmail! We need the blackmail music, don't we!
Ukip councillor stands by 'send them back' video
Victoria Ayling told the BBC that her "send the lot back" comments were made in reference to illegal immigrants and that the Mail story was based only on "snippets" of the political video she made with her husband in 2008.
Ukip councillor stands by 'send them back' video
Ukip leader Nigel Farage told the Daily Mail that Victoria Ayling's comments were "slightly odd", but added:
I have met her two or three times and I have discussed policy at length before accepting her into the party.

I had no reason to believe she held views that were extreme or inconsistent with ours.

While this comment looks odd and unpleasant there may be a context here that is slightly different to the way it appears.
Ukip councillor stands by 'send them back' video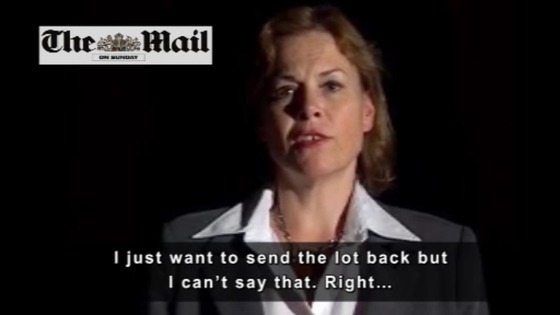 Ukip politician Victoria Ayling has hit her party with a new racism row after footage was published in which she said all immigrants to Britain should be sent home.
In video filmed by her then-husband Rob Ayling in 2008, the councillor makes off-the-cuff remarks including: "I just want to send the lot back but I can't say that."
The film, published by the Daily Mail, includes multiple takes of Ayling's attempts to explain her personal views on immigration - but also her comments to her husband behind the camera between takes.
The Ukip member defected from the Conservatives earlier this year.
Advertisement
Onshore wind farms funds cut
The UK Independence Party has called the cut to onshore subsidies a "political stunt" to buy off voters opposed to turbines "despoiling the British countryside".
Energy spokesman Roger Helmer said the change "fails to address the real argument which is the nonsensical and frankly dangerous energy policy this Government is forcing upon UK taxpayers".
He said the taxpayer would still have to fund "this wasteful and downright ridiculous technology to be built out of sight".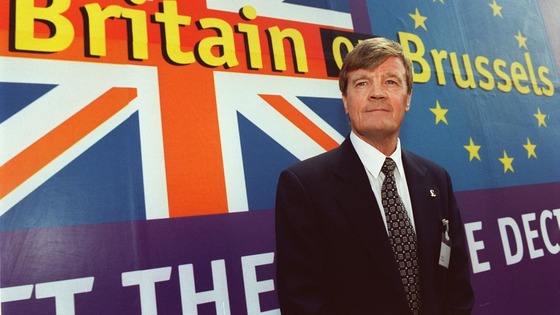 One of Britain's wealthiest men has pledged to do "whatever it takes" to ensure Nigel Farage's UK Independence Party triumphs in next year's elections to the European Parliament.
Eurosceptic businessman Paul Sykes, a former Conservative Party backer, is promising to bankroll Ukip's campaign in an election in which it is already expected to do well.
"I believe we have one last chance to stop the gradual erosion of our national independence. And that chance comes with the European elections," he said in a statement.
Asked about twerking and sexualised content seen by children, UKIP leader Nigel Farage has told ITV's The Agenda he believes Miley Cyrus is a "negative and pernicious influence" on his young daughter.
Watch: Nigel Farage on 'negative' Miley Cyrus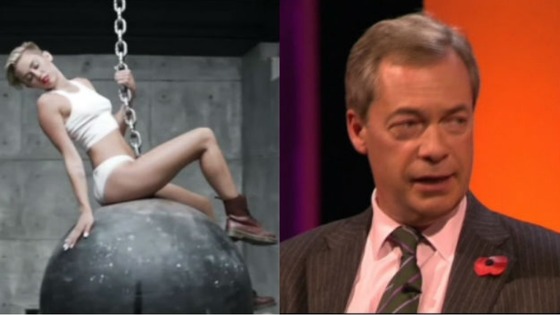 He said: "I've always been a fairly let it all hang out type of person, there's no point having things that are banned or illegal, let them make their own minds up."
He adds: "And then I had two young daughters. Call me hypocrite if you want to but my 8-year-old talks about Miley Cyrus over the breakfast table...This really is a very bad, negative, pernicious influence.
"So that's my position, I don't like it, I think the influence on my 8-year-old daughter is bad. The question is what to do about it - I honestly don't know...You can ban things being on television but actually through iphones and everything else it's accessible anyway."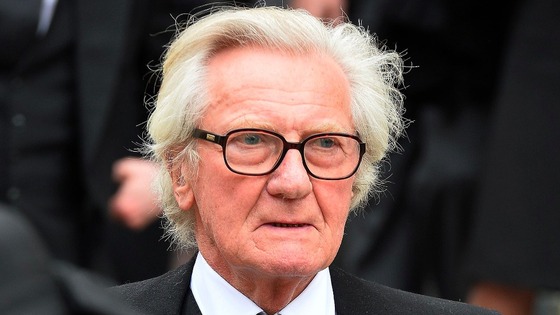 Tory party grandee Michael Heseltine accused UKIP of being "racist" and warned disillusioned Conservative supporters against voting for them if they were serious about keeping Ed Miliband in opposition.
Lord Heseltine, who advises the Government on economic policy, said to the BBC: "Of course it's racist, who doubts that? Farage isn't racist but his party is very attractive to a racist agenda."
The peer urged his party not to become embroiled in a eurosceptic debate ahead of the next election as it alienated voters.
"Europe is somewhere down about ninth on what issues people care about. People are just not interested. It's a media hype-type issue."
UKIP hit back at Lord Heseltine, with MEP candidate Amjad Bashir branding his coments, "baseless and repugnant" and dubbing the peer an "ignorant, out-of-touch dinosaur".
Load more updates
Back to top